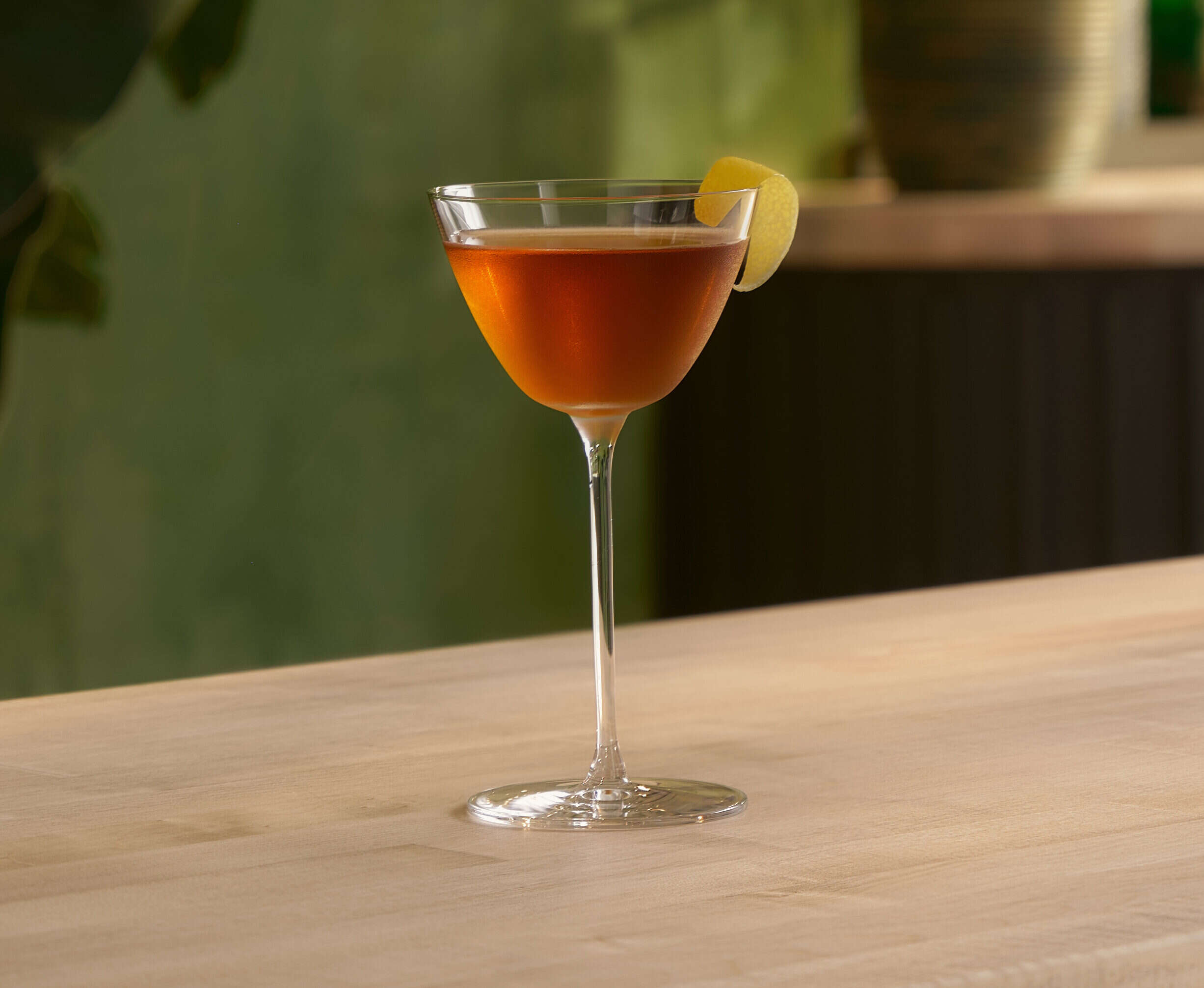 Shaken, stirred, with gin, with vodka, with a splash of olive brine… however you take your martini, there is no denying that the drink is a firm classic. (My personal favorite is a filthy gin martini with a big juicy Perello Gordal olive.) 
The art of making a decent martini has been documented in many films, books, and throughout history. Sir Noel Coward, the influential director and playwright, stated that a martini should be made by filling a glass with gin and then waving it in the general direction of italy. Winston Churchill shared a similar view, and is thought to have preferred his martinis extra dry — according to the man himself: "I would like to observe the vermouth from across the room while I drink my martini." 
[See also: The Best Bars in London]
H.L. Mencken, the twentieth-century journalist and scholar of American English, notably described the martini as "the only American invention as perfect as the sonnet." 
This week's recipe would perhaps appeal to Mencken, as it is The Perfect Martini. A hefty claim to make considering the libation's many iterations. But The Botanist Gin's herbaceous notes strike a harmonious balance with the smooth vermouth of a martini. The gin comes from Islay, a remote island off the west coast of Scotland. Botanicals such as berries, barks, peels and seeds are hand-foraged from the island and then used to create the dry gin. 
Ingredients:
45 ml The Botanist gin

22.5 ml dry vermouth (chilled from the fridge)

22.5 ml sweet vermouth (chilled from the fridge)

Classic garnish: lemon peel twist

Local or sustainable garnish: lemon balm
Method:
Fill a Nick and Nora glass with ice and set aside. Fill a mixing glass with 2/3 good quality ice cubes, add all the ingredients and stir continuously for at least 30 seconds to allow a small amount of dilution from the ice. Empty the ice out of the glass. Strain into your chilled Nick and Nora glass. Garnish with a lemon twist or lemon balm.
See more Cocktail of the Week recipes here.