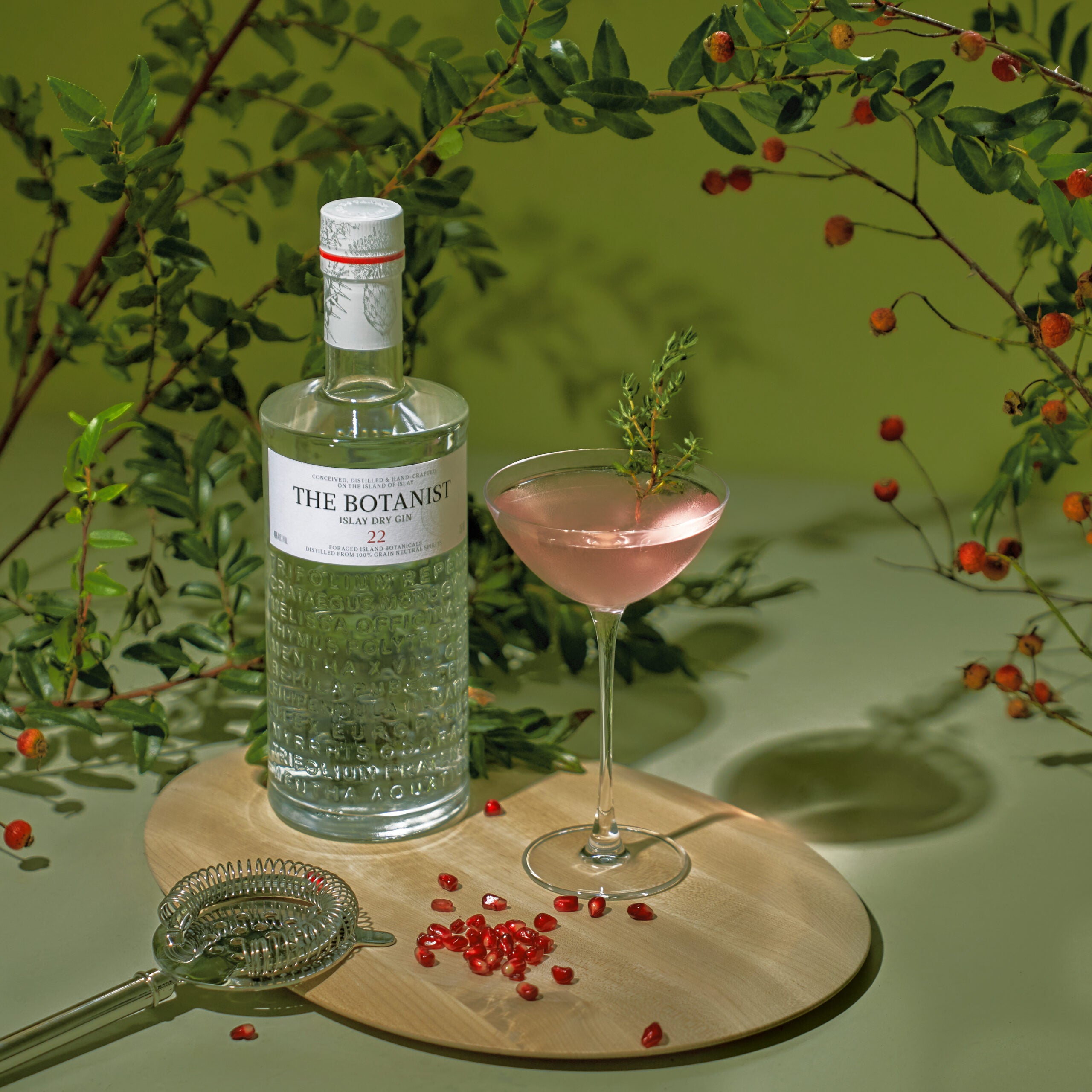 This week's cocktail recipe, The Botanist Pomegranate Martini, uses a dry gin from the remote island of Islay in Scotland. 
The exact origins of the beloved martini are hard to pin down. A bartender named Jerry Thomas is said to have invented a drink for a miner who had recently come into good fortune during the gold rush. The miner wanted to celebrate with champagne, naturally. But, as no champagne was available, Thomas created the drink with the ingredients he had — in exchange for a gold nugget. Some think that the recipe was actually created at the Knickerbocker Hotel in New York; others think that the martini originated in San Francisco. 
One thing that is for certain, though, is that the martini is a beloved cocktail. With many, many iterations, the warmer months are the ideal time to add a fresh, seasonal twist on the old classic. 
This recipe uses The Botanist Islay Dry Gin, a dry gin from the remote Scottish island. Islay is the southernmost of the Inner Hebrides islands off the west coast of Scotland. Between March and October, a professional forager scours the land to collect botanicals including berries, barks, seeds and peels. The gin is created using 22 of these sustainably sourced, hand-foraged botanicals. These botanicals are then used in a slower-than-slow distillation. 
The Botanist Pomegranate Martini uses fresh pomegranate; a tangy counterpart to the subtly sweet notes of the gin.
[See also: The Difference Between Scotch and Irish Whiskey Explained]
Ingredients:
2.5 oz The Botanist Islay Dry Gin 

1 heaping tablespoon fresh pomegranate arils

0.5 oz dry vermouth
Method:
Muddle pomegranate arils with gin and allow to steep for 1-2 hours. Add the infused gin and vermouth to a mixing glass with ice and stir to chill. Fine strain into a chilled cocktail glass. Garnish with a sprig of fresh thyme.