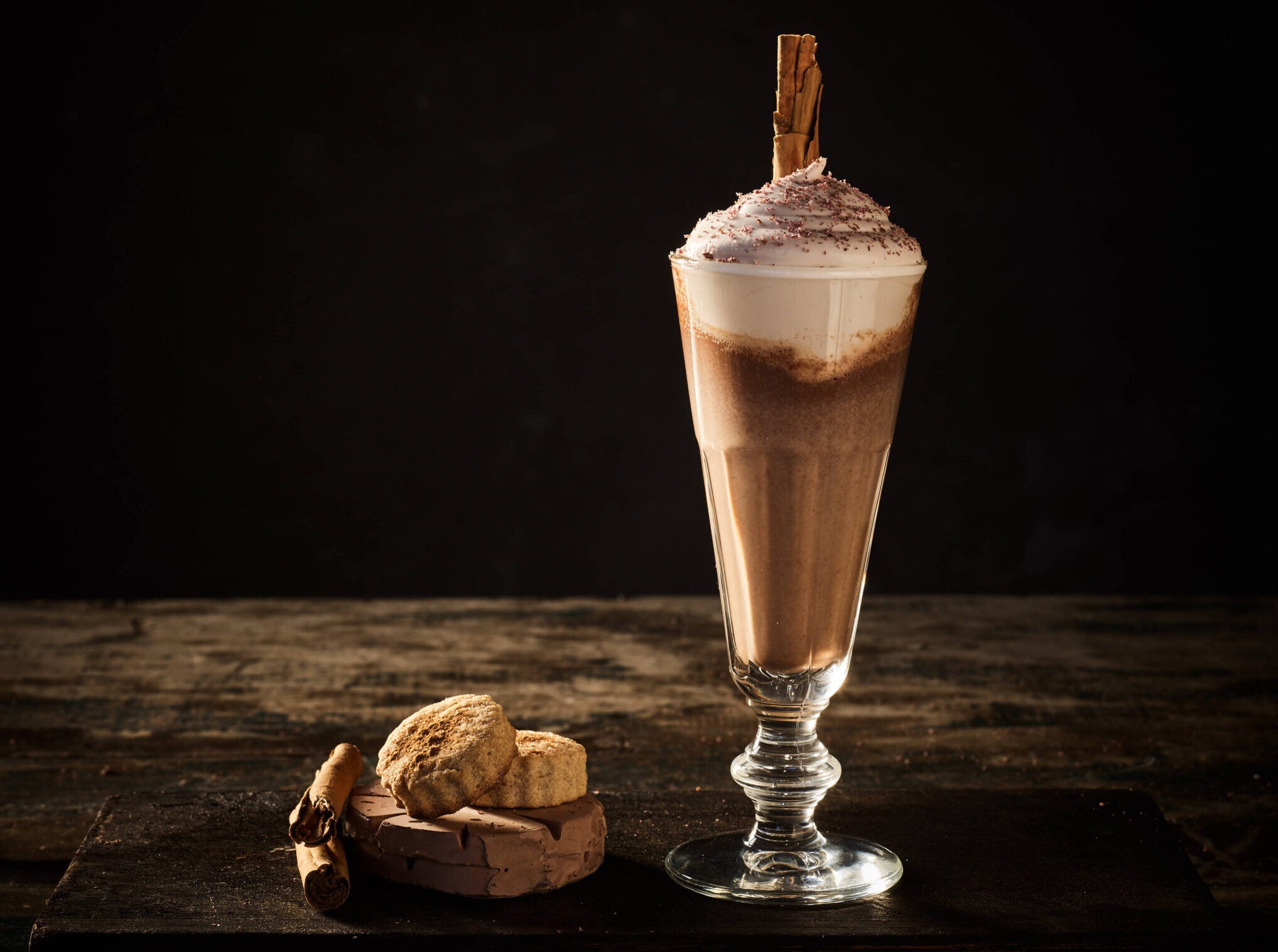 As the nights start drawing in and temperatures begin to drop, now is the time to upgrade your evening cup of cocoa with a splash of warming liquor. To get in the winter spirit, indulge in our Cocktail of the Week: The Capri Hot Chocolate, as featured in the newly released Cooking in Marfa: Welcome, We've Been Expecting You.
Written by Rocky Barnette, of the Michelin-starred Inn at Little Washington, and Virginia Lebermann, Cooking in Marfa is a celebration of the ranching community in the remote Big Bend Country of Far West Texas, and within in it, the fine-dining oasis that is The Capri. With a foreword supplied by renowned chef Daniel Humm, the story of this remote desert community is shared through art and cuisine with a host of transportive photos and recipes.
The Capri Hot Chocolate is an indulgent take on the family-favorite drink, with the addition of alcohol elevating it to be an adult-only treat. The recipe was originally inspired by a cocktail Virginia enjoyed in San Francisco, where she found a bar whose house drink was a hot chocolate laced with Cognac. Cooking in Marfa's recipe calls for tequila in a West Texan twist, but this decadent hot chocolate will be equally as delicious with mezcal or brandy.
Ingredients:
Serves 6-8
– 2 qt organic whole milk

– 2 heaped cups chocolate pistoles

– 2 disks Mexican chocolate, roughly chopped

– 2 oz tequila, mezcal or brandy per person

– Whipped cream, cinnamon stick and marshmallows to garnish
Method:
In a saucepan, bring the milk to a slow simmer over a medium-high heat. Add the chocolate and whisk until melted. Strain the hot chocolate through a chinois or fine-mesh sieve and keep warm. To make 1 drink, fill a cup or mug three-quarters full with cocoa. Add the liquor of choice or serve on the side in a separate cup. Finish with fresh whipped cream, a cinnamon stick and marshmallows.
See more Cocktail of the Week recipes here.