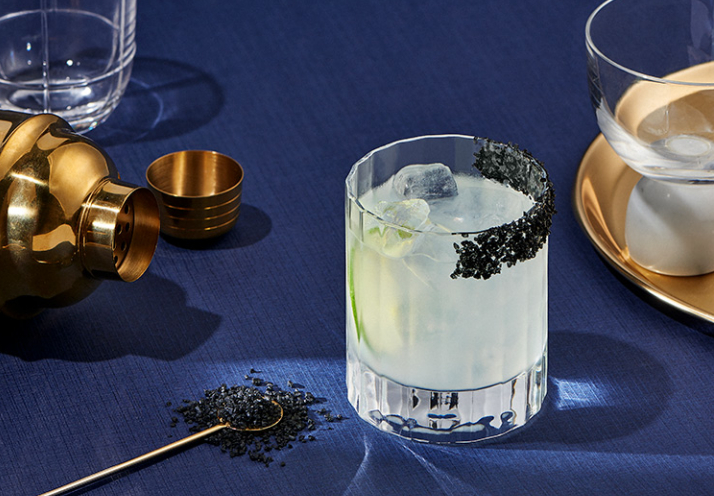 Some of the world's most famous (and most beloved) cocktails feature Cointreau. From the pale pink Cosmopolitan to the zingy Sidecar, they all have a drop or two of the zesty liqueur. 
The House of Cointreau was founded in 1849 in Angers, France, by Adolphe Cointreau, a confectioner, and his brother Edouard-Jean Cointreau. The triple sec liqueur is created by blending sweet and bitter orange peels ( both dried and fresh), but the production methods and recipe are a closely guarded family secret.
Another classic cocktail of which Cointreau is a firm ingredient is the margarita. The original recipe consists of tequila, Cointreau, and lime juice, and is served with salt on the rim of the glass. The margarita has quite a number of origin stories. The first account is from 1936 where a newspaper editor James Graham discovered the cocktail in Tijuana, Mexico. It is also said to have been invented in 1938 by a bartender in honor of Mexican showgirl Rita de la Rosa, but also in 1948 where a head bartender at the famed Balinese Room in Texas concocted the drink for singer Peggy Lee.
[See also: Clase Azul's Viridiana Tinoco on Creating Ultra-premium Tequila]
Dallas socialite Margarita Sames is also credited with inventing the cocktail. She supposedly created the margarita when hosting one of her famously lavish parties at her vacation home in Acapulco, Guerro in 1948. (Tommy Hilton apparently attended the party and subsequently brought the drink to the Hilton chain of hotels). Margarita Sames also reportedly quipped that a margarita without cointreau "isn't worth its salt."
This week's recipe, the Cointreau Smoky Margarita, has a deeper, smokier taste thanks to the inclusion of mezcal and the smoke salt.
Ingredients:
– 1 oz Cointreau
– 1 oz Anejo Tequila
– 0.75 oz Mezcal 
– 0.75 oz Fresh Lime Juice 
Method:
Shake all of the ingredients with ice. Strain over ice in a smoke salt-rimmed rocks glass. Garnish with a lime wheel.