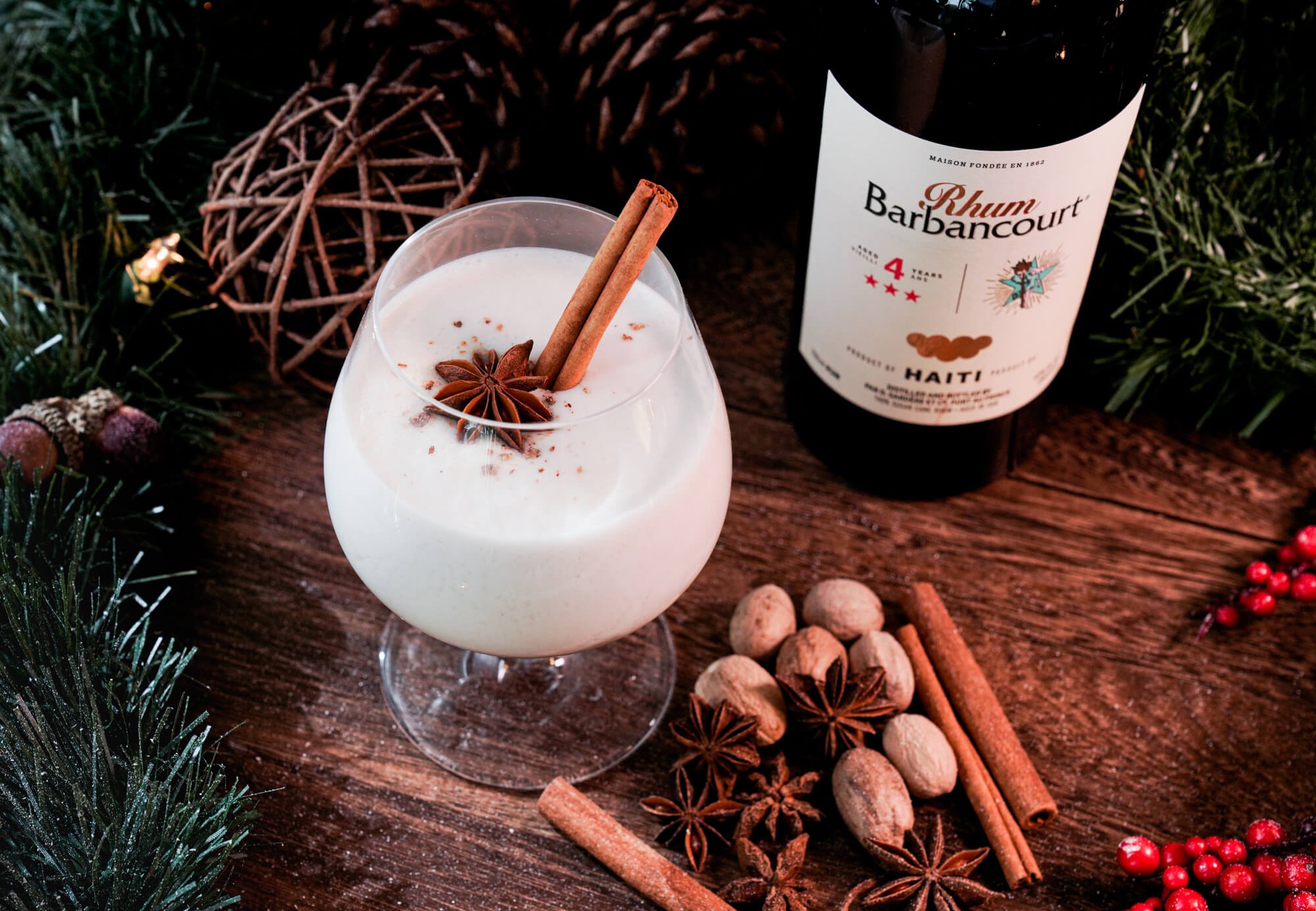 With this holiday season looking different than any before, 2020 is undoubtedly the year to add something new to your festive drinks menu. Kremas, also known as Cremas, is a staple cocktail in Haitian culture. Although enjoyed at any festivity, Kremas is typically served between Christmas and the first days of the new year, when Haitian Independence Day and Ancestors Day are both celebrated.
Although Kremas is a generational drink with recipes varying from family to family, it typically comprises a rich, creamy mix of condensed milk, coconut milk, cinnamon and a substantial amount of dark rum. However, this is just the basic mix of ingredients, with many people adding their own choice of spices in addition to cinnamon. Others prefer to add a touch of citrus to cut through the drink's richness.
Despite the recipe variations, one thing Kremas always calls for is an authentic Haitian rum, the best choice being Rhum Barbancourt, with its soft scents of caramelized brown sugar contributing perfectly to the indulgent cocktail.
Having been distilled in Haiti for over 150 years, Rhum Barbancourt is still crafted in a way that is faithful to tradition despite the natural modernization of the factory. In its 15 years of aging, the rum is transferred across three different oak barrels, creating a distinctly sweet palate that slowly allows notes of citrus and spice to shine through.
Ingredients:
2 cups cream of coconut, sweetened
2 cups condensed milk
2 cups Rhum Barbancourt
2 tablespoons pure vanilla extract
2 tablespoon[s cinnamon
2 teaspoons ground nutmeg
4 teaspoons fresh lime juice
Method:
In a large bowl, mix all ingredients thoroughly. Pour into a glass container or glass bottle and refrigerate until serving. To serve, shake the container thoroughly and pour over ice into your chosen glass (a small glass is typically used due to the drink's richness).