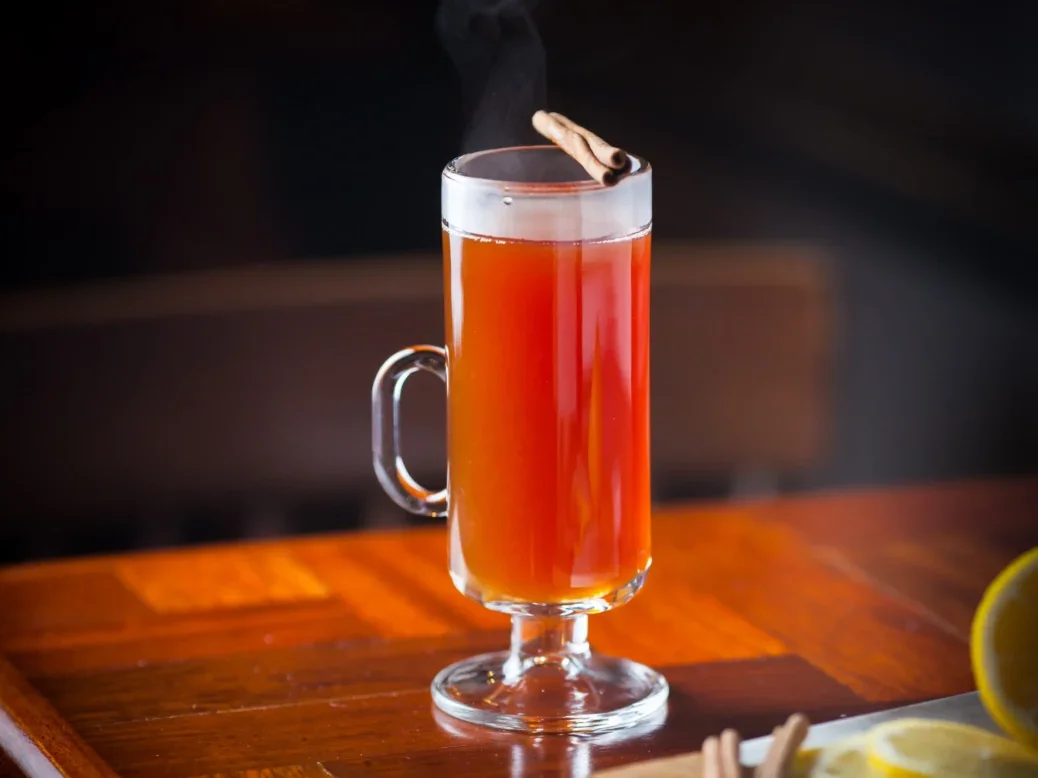 Think of vermouth and you likely think of a classic martini. This week's recipe uses French vermouth Noilly Prat, but instead of creating a chilled martini, this cocktail is warm and rich thanks to the inclusion of hot black tea.
Since 1813, Noilly Prat has been handcrafted in Marseillan in the South of France. The brand was established by Joseph Noilly, a herbalist and wine and spirits businessman, after he developed the first formula for vermouth.
[See also: Cocktail Recipes to Try on International Martini Day]
The vermouth is created by aging white wines in oak barrels and infusing it with a blend of herbs, spices, and botanicals; much like Joseph Noilly did back in 1813 — the process is virtually unchanged.
La Maison Noilly Prat is still based in Marseillan and, should you wish to learn more about the craft, tours are available which include a tasting of the whole vermouth collection. Bespoke events are also on offer as well as a cocktail workshop.
In 1955, Noilly Prat Rouge was added to the brand's portfolio. The red vermouth has a deep mahogany color and has a higher sugar content compared to the Noilly Prat Original Dry Vermouth and so is often used in cocktails with a sweeter flavor.
The blend of dry white wines is macerated with botanicals such as lavender from France, cloves from Madagascar and cocoa beans from Venezuela. Noilly Prat Rouge is used in this recipe, the Love Potion, in a nod to Valentine's Day.
[See also: Sustainable Whisky and Spirits for Eco-Conscious Drinkers]
Ingredients

– 1 ¼ oz Noilly Prat Rouge
– ½ oz D'usse VSOP
– ½ oz demerara syrup (2:1)
– ½ oz lemon juice
– 3 oz black tea (English breakfast or similar)
– 2 dashes chocolate bitters
– 1 dash angostura bitters

Method

Brew the tea. Build all ingredients except the tea into a Toddy glass, then top with piping hot tea. Garnish with a cinnamon stick.
See more Cocktail of the Week recipes here