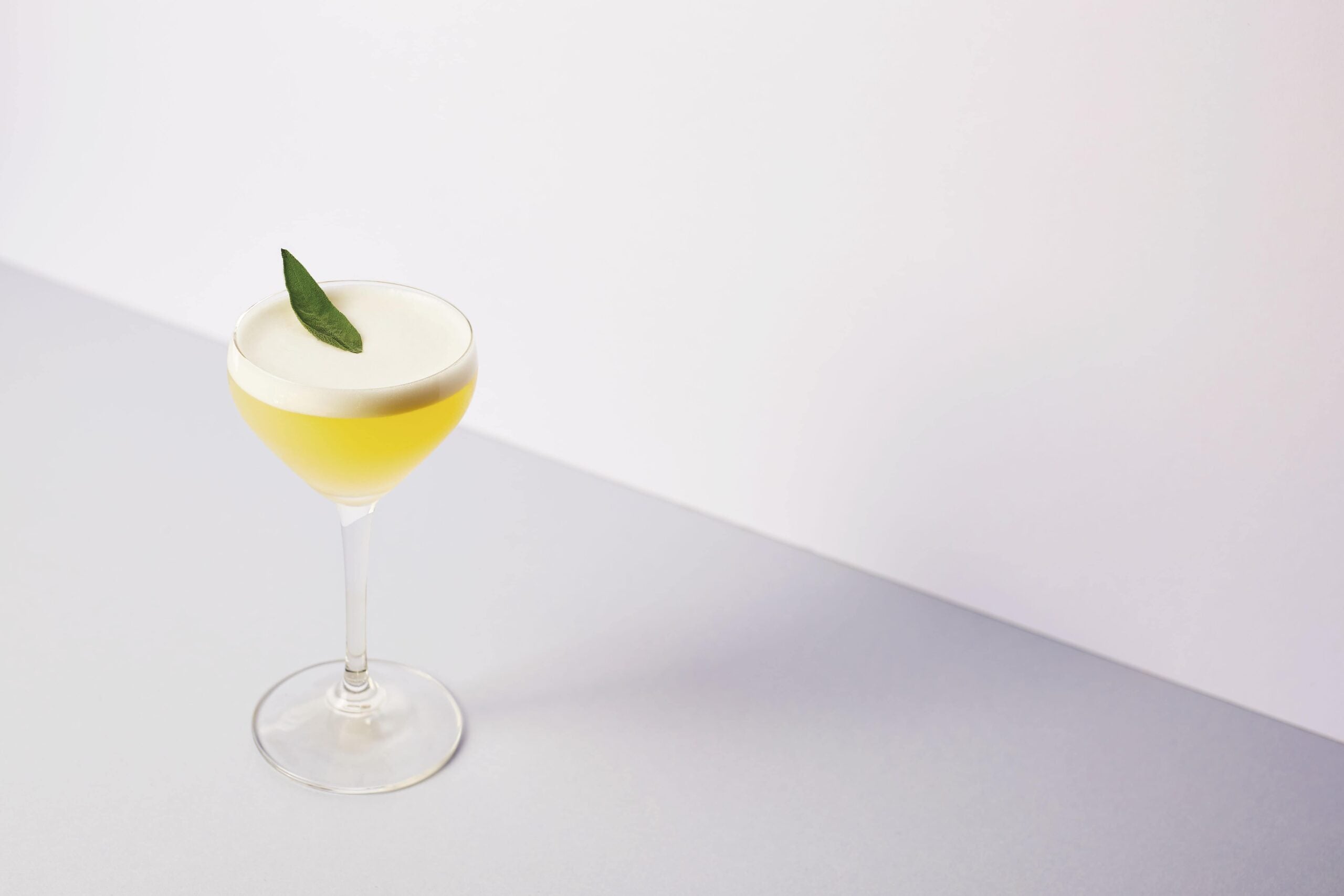 Whether you're partaking in Dry January or generally trying to lower your alcohol intake, a non-alcoholic cocktail makes the perfect substitute for boozier tipples. This week, we're showcasing the Shore Elevation cocktail, made with Salcombe Distilling Co.'s newly launched non-alcoholic spirit, New London Light.
Drawing inspiration from Salcombe's famous gin-making principles, New London Light has been expertly designed to offer an alcohol-free alternative to your favorite spirit without compromising on aroma or flavor.
Aiming to set a new benchmark for quality in the low- and no-ABV realm, New London Light is crafted by first distilling three primary botanicals, Macedonian juniper berries, ginger and habanero capsicum, with 15 more botanicals added later in the process to ensure a complex and layered flavor, characterized by distinctive notes of citrus and cilantro. The result is a spirit that is all but identical to a classic gin, with all of the associated drinking pleasure but none of the alcohol.
"A demand continues to surface, and a new wave of excellence is breaking for quality non-alcoholic spirits," says Angus Lugsdin, co-founder of Salcombe, which is based in Devon in the southeast of England.
"We are extremely proud of the reputation we have built as an award-winning distillery, and it was a natural evolution for us to apply our spirits expertise to the no-alcohol space."
In the non-alcoholic Shore Elevation cocktail, New London Light is paired with sweet sage and lemon sherbet which when combined work to emphasize the spirit's notes of cilantro.
Ingredients:
5 oz New London Light
1 oz chilled, strong green tea
0.5 oz sage syrup*
0.5 oz lemon juice
0.5 oz aquafaba (chickpea juice)
Sage leaf to garnish
Method:
*To make the sage syrup, mix together one cup of hot water, one cup of sugar and simmer until the sugar has dissolved. Add three sage leaves and leave overnight. Remove the sage leaves before use.
Fill a Nick and Nora glass with ice to chill and set to one side. Add the New London Light, green tea, sage syrup, lemon juice and aquafaba to a cocktail shaker with plenty of ice and shake for 15 seconds. Remove the ice from the glass before double straining the mixture into the glass. Garnish with a sage leaf.