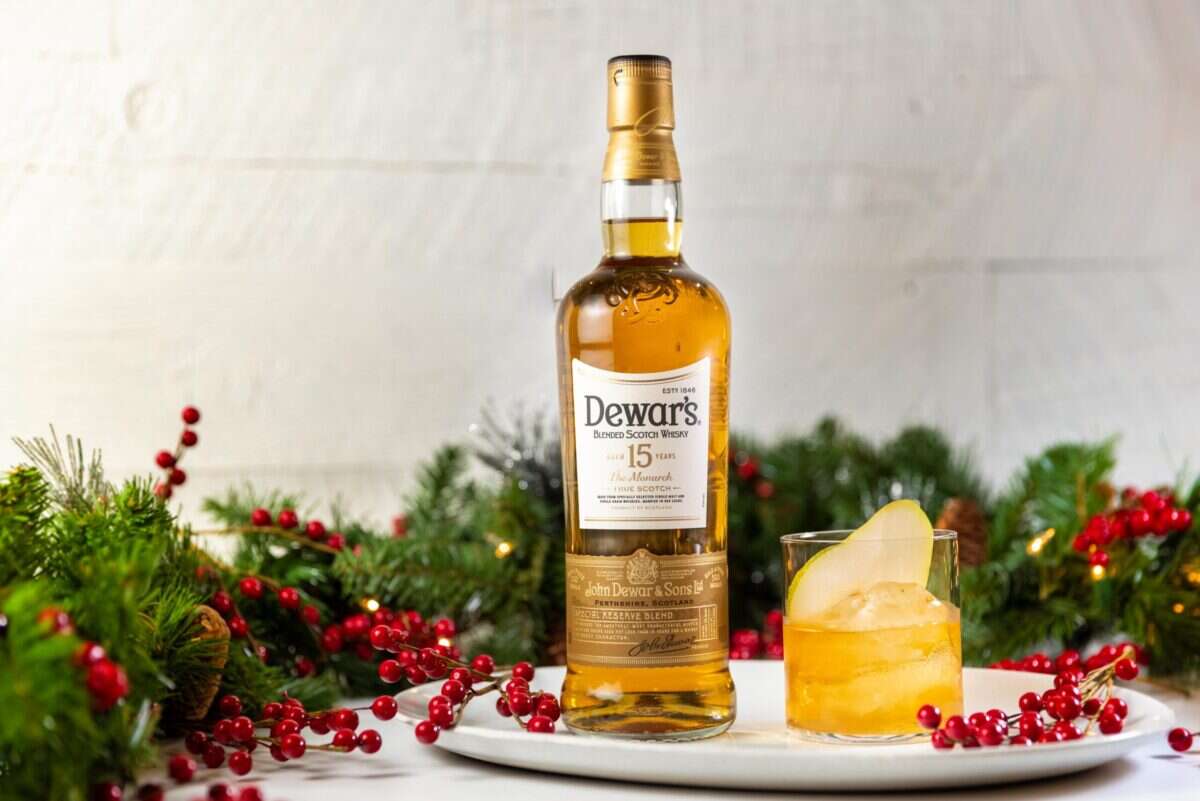 It's New Year's Eve and, at the time of writing, further restrictions were looming as a result of a surge in Covid-19 cases. So, this week's cocktail recipe has two measurements — one recipe serves 12 guests, and one recipe has measurements for a single serving. For extra flair (and if you are organized!) dehydrate the pear garnish. 
The Perth Pear cocktail pays homage to Dewar's birthplace, Perth in Scotland. John Dewar and Sons was founded in the city in 1846 with John's sons working alongside their father in the spirit merchants. When The Spirits Act passed, John Dewar began blending whiskies together to create his own blend and thus the brand was born.  
Since then, Dewar's has won over a thousand awards for its blended Scotch whiskies. 
Dewar's working distillery is set in Aberfeldy, at the foot of the dramatic Scottish Highlands. The stills here first created a single malt whisky back in 1898 and Dewar's 15-year Scotch — which is used in this cocktail recipe — has a similarly storied history. 
John Dewar and his sons purchased The Monarch of the Glen painting in 1919. The famed masterpiece, created by Sir Edwin Landseer in 1851, depicts a majestic stag against the striking Scottish Highlands. The painting now resides in the Scottish National Gallery. 
Master blender Stephanie Macleod used this painting as inspiration for the blend, which is also known as The Monarch. It's a blend of very rare vintage single malt and single grain scotch whiskies which are matured in oak casks. Expect a nutty, sweet and spicy expression with notes of dried fruit. It is an easy sipping whisky and lends itself well to cocktail recipes.  
Ingredients
Single serve
2 oz Dewar's 15 Scotch                     

0.5 oz pear syrup                               

2 dashes Angostura bitters                 
Batch of 12
750ml Dewar's 15 Scotch 

6oz pear syrup 

20-25 dashes Angostura bitters
Method
In a mixing glass, add all ingredients over ice. Stir until the ice dilutes (about 20 seconds). Strain over cubed ice or a large cube. Garnish with a pear slice.