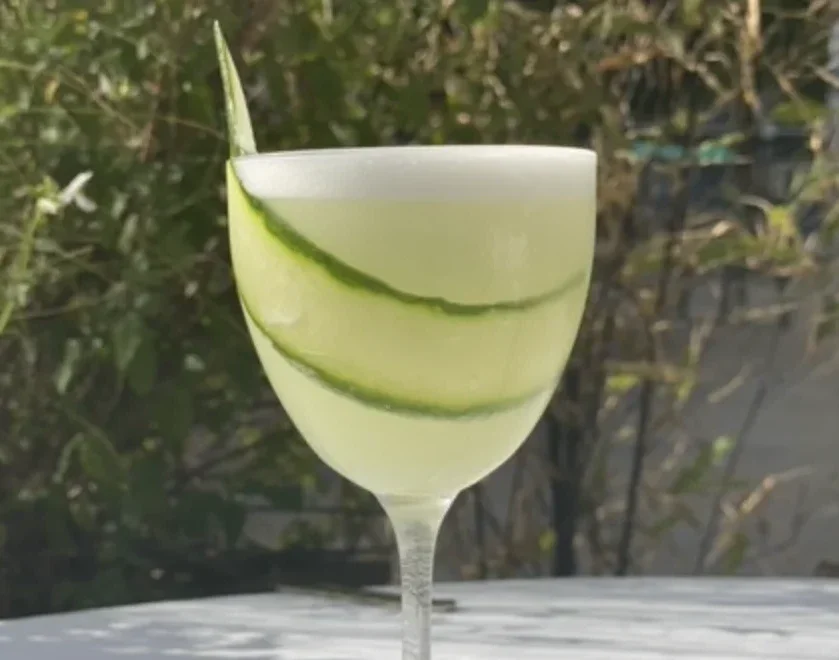 Trinity Garden Gin is the result of a collaboration between a lauded chef and an award-winning distillery who came together during the Covid-19 lockdown(s). 
In a charming location in Clapham Old Town in south-west London, Michelin-starred Trinity is a neighborhood restaurant headed up by acclaimed chef Adam Byatt. Following London's lockdowns, Byatt, who is also based in Clapham, would frequently visit the Green Room Distillery in neighboring Wandsworth. 
Green Room Distillery was founded by Duncan McLean and Seb Frost, two friends who were working behind the scenes in the theater industry. They (and the industry as a whole) were heavily affected by the Covid-19 lockdowns, so they decided to transform Duncan's design studio into a distillery. They used a copper pot still that they acquired from a friend in France three years prior. 

[See also: Johnnie Walker Princes Street is Scotch Whisky's New HQ]
And so, Green Room Distillery was born. Within just a few months of launching, the brand won a slew of awards — a bronze medal at the International Spirits Challenge 2021, silver at the World Gin Awards, ISC 2022 and London Spirits Competition, and Winner of the Gin Guide Award.
Byatt would regularly visit the distillery to support Duncan and Seb's efforts, and an idea to 'unpick the process of distilling gin and reinvent it with a chef's approach came to fruition. The trio sampled hundreds of gins to discover the perfect ingredients and tasting notes for the Trinity English Garden Gin. 
As the gin's name suggests, the goal was to capture the essence of an English garden in summer bloom. Housed in a chic bottle that wouldn't look out of place with your cologne collection, the gin has a refreshing floral taste with rose petals, lavender, hibiscus and chamomile.
The distillery partners with BACKUP, a charity that supports technical professionals in the entertainment industry — £1 from every bottle sold is donated.
Ingredients:

40ml Trinity English Garden Gin 
Green Chartreuse 
Fresh lime juice 
Sugar syrup
1 egg white 
Cucumber slices
Method:

In a cocktail shaker, muddle a few slices of cucumber. Then add 40ml of Trinity English Garden Gin, ½ tablespoon Green Chartreuse, the juice of 1 lime, ¾ tablespoon sugar syrup (2:1) and 1 egg white. Dry shake (that's without ice). Then wet shake (with ice). Double strain into your favorite cocktail glass and garnish with a cucumber strip.

See more Cocktail of the Week recipes here.