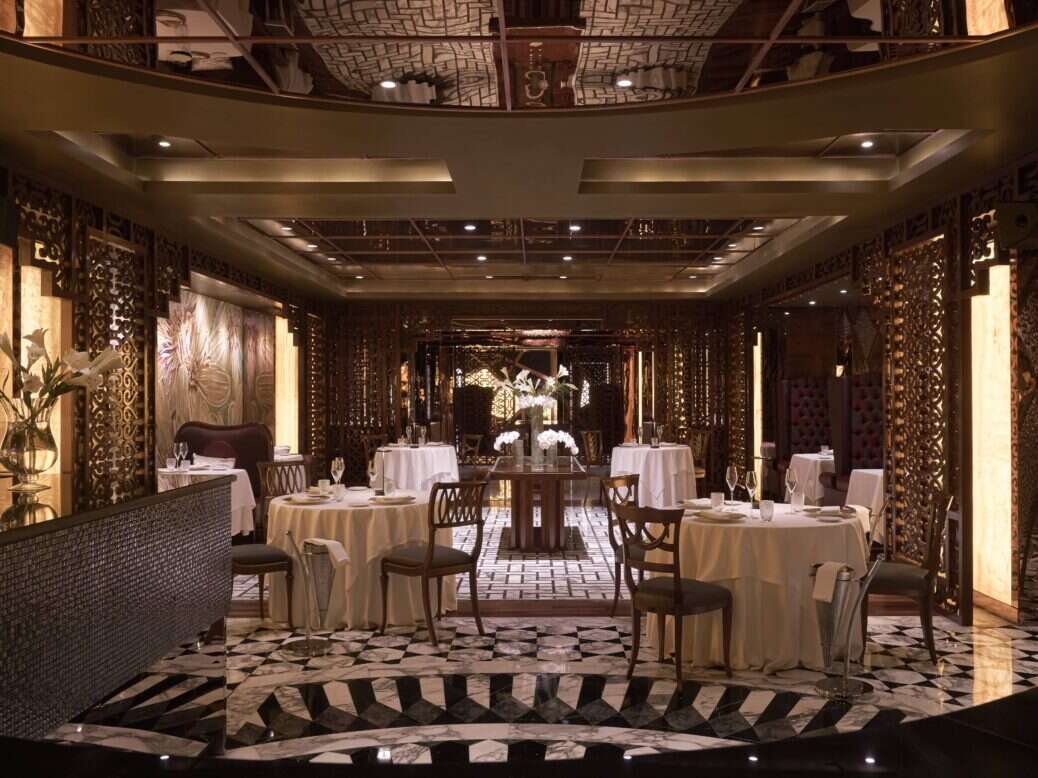 With a remarkable eight Michelin stars dotted across its global portfolio, the Da Vittorio restaurant group collection holds a serious level of prestige. Now, the formidable Italian group has turned its attention to Vietnam's Ho Chi Minh City, where it has opened its freshest outpost in the glamourous Reverie Saigon hotel.
Having opened it's first restaurant in Bergamo, Italy, in 1966, chef Vittorio Cerea's renowned group has leapfrogged from success to success. The original eatery, which has now moved to Cantalupa in Brusaporto, has racked up the maximum three Michelin stars, while the more recent Da Vittorio St Moritz and Shanghai have both deservedly been awarded two stars. There's no doubt that the newest Da Vittoria Saigon is hoping for the same recognition.
In true Italian style, to this day the group remains a family-run operation, with chef Cerea's wife Bruna and her five children overseeing the company's far-reaching activities. It is little doubt that this family focus is what has enabled each restaurant in the group to retain the signature authenticity of the original, as well as shoot every one to acclaim.
"To have the pinnacle of Italian fine dining under our roof at The Reverie Saigon means that our guests can be transported from Vietnam's most cosmopolitan city to the verdant hillsides of Lombardy for a truly unforgettable meal," said James Young, vice president of WMC Group, the management company of The Reverie Saigon. "It's one more way that our hotel stimulates imagination and wonder."
[See also: The Chefs with the Most Michelin–Starred Restaurants]
Chef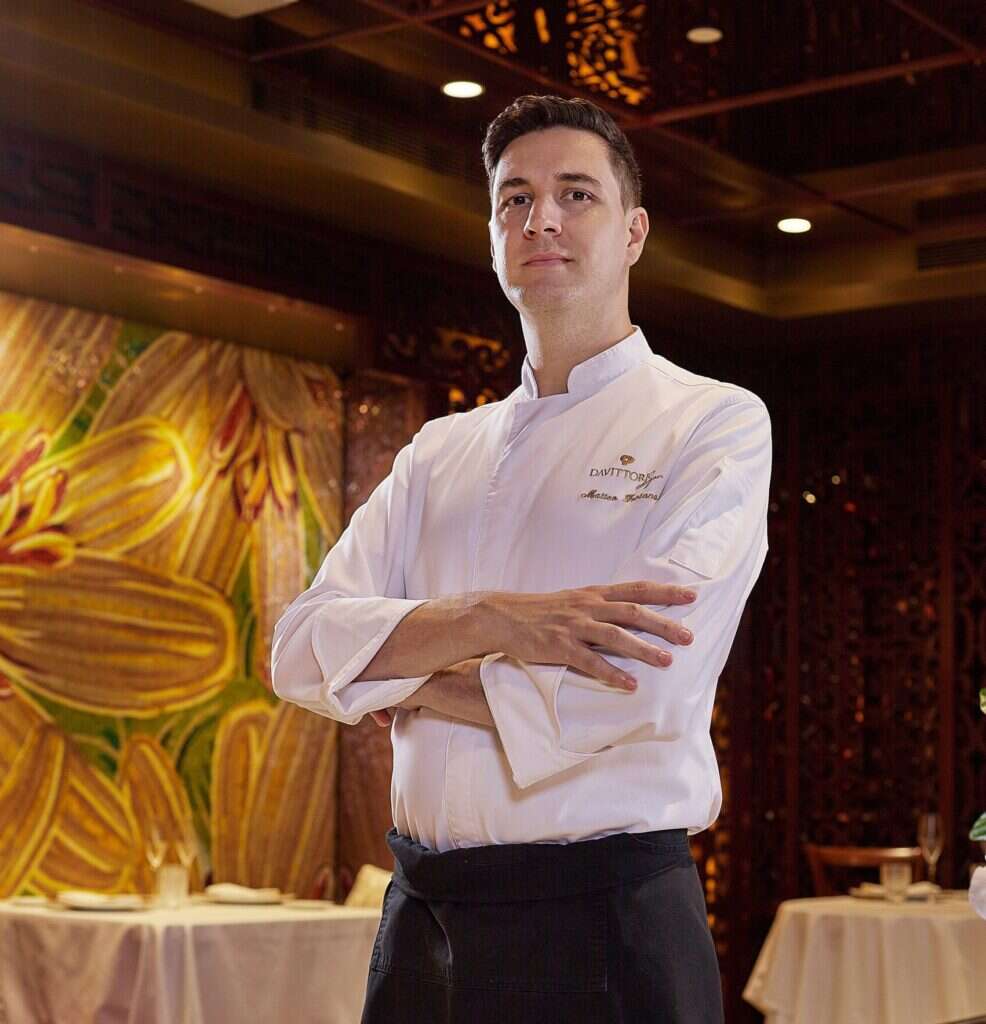 While the Vittorio name is the obvious draw here, heading up the Da Vittorio Saigon's kitchen as executive chef is Matteo Fontana. Much of the Italian chef's culinary career has been spent with the Le Cirque restaurant group, with which he was responsible for opening up global outposts including Abu Dhabi and New Delhi.
Since departing, Fontana has been working closely with the Vittorio family to learn how to transport their signature style and cuisine. While the newest opening does retain what diners know and love about the original, Fontana's personality is melded in too, with his passion for seasonal flavors clear in the menu.
Menu
Thankfully, the menu at the latest Da Vittorio outpost remains true to the original Italian flagship – after all, if it ain't broke, don't fix it. Signature dishes include the guest-favorite 'Vittorio style' Paccheri pasta – a wonderfully indulgent plate of oversized tubes of pasta wrapped up in a silky tomato sauce, with heaped portions of parmesan cheese added by the spoonful.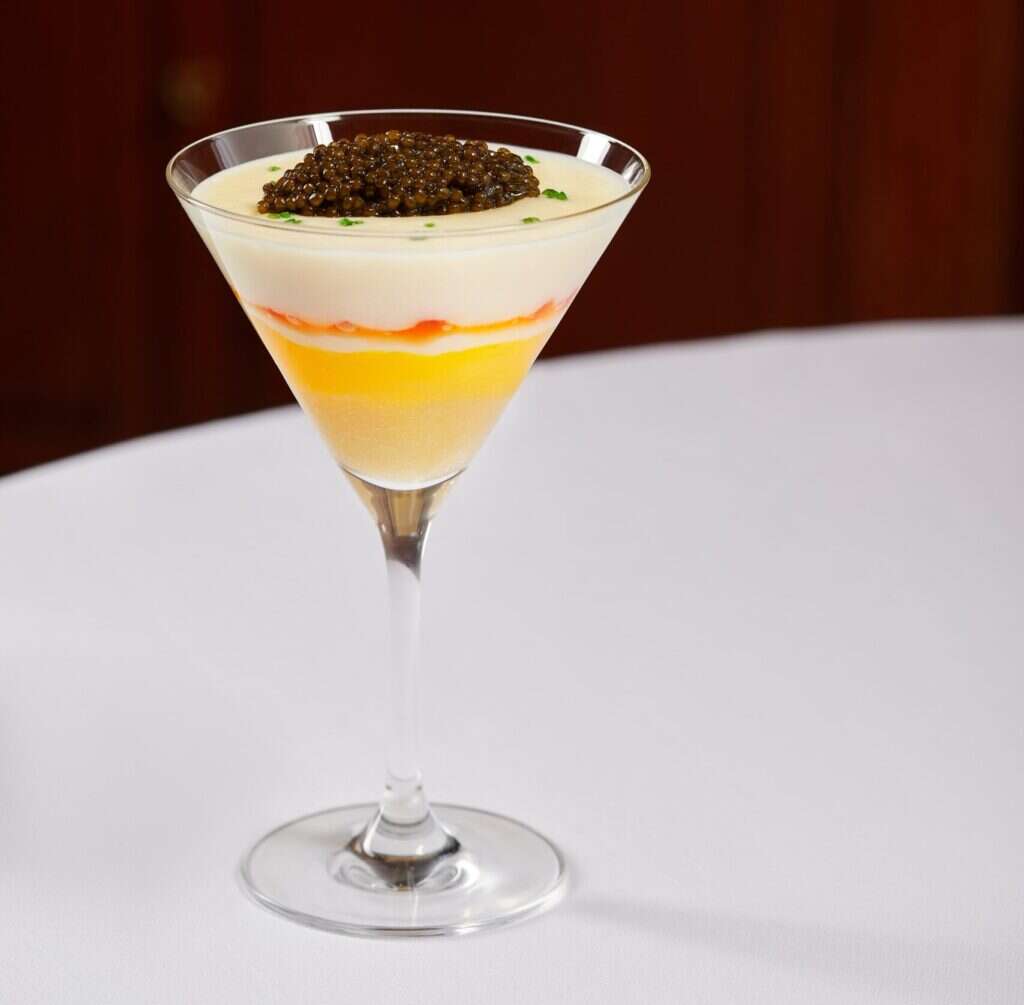 The famous Egg à la Egg – credited with winning Da Vittorio its third Michelin star – will also make an appearance. Presented in an elegant martini glass, the dish features layers of rich free-range hen and quail eggs, salmon roe and potato mousse, topped with a generous dollop of Oscietra caviar.
Elsewhere on the menu, seafood and vegetables are impressively represented, with highlights including the Pan-seared black cod with pumpkin crème brûlée and wild mushrooms. Naturally, there are plenty of meat-focused dishes too, such as the Wagyu beef tenderloin "Rossini" style, with foie gras and port wine sauce.
While the a la carte offering is extensive, there are also two carefully put-together tasting menus – one focused on market-specials fish and crustaceans, and the other championing seasonal veg – with wine pairings.
[See also: The Most Iconic Restaurants of the Elite Traveler Era]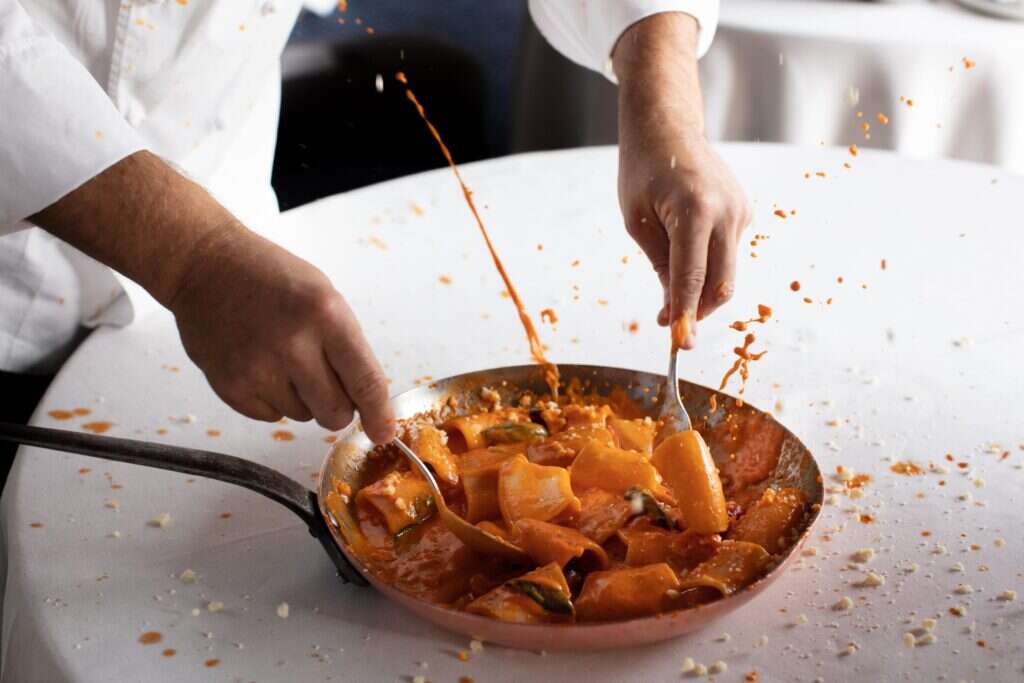 Interior
The restaurant itself is as sophisticated as the food, with 70 covers spread across two floors of the distinctive Times Square Building. Like the wider Reverie Saigon hotel, the interiors are an artful fusion between distinct Italian and Vietnamese styles, with handcrafted mosaics from Milan lining the floor, ornate screens adding a level of privacy and European yellow marble accents, with dishes served atop carefully selected Italian dinnerware.
As well as the main dining area, there are also four discrete booths and six private dining rooms, the latter of which are privy to dedicated service. And, despite its modern style, Da Vittorio Saigon isn't shying away from its traditional fine dining routes, so guests can expect all the frills of a world-class eatery, including those all-important white tablecloths.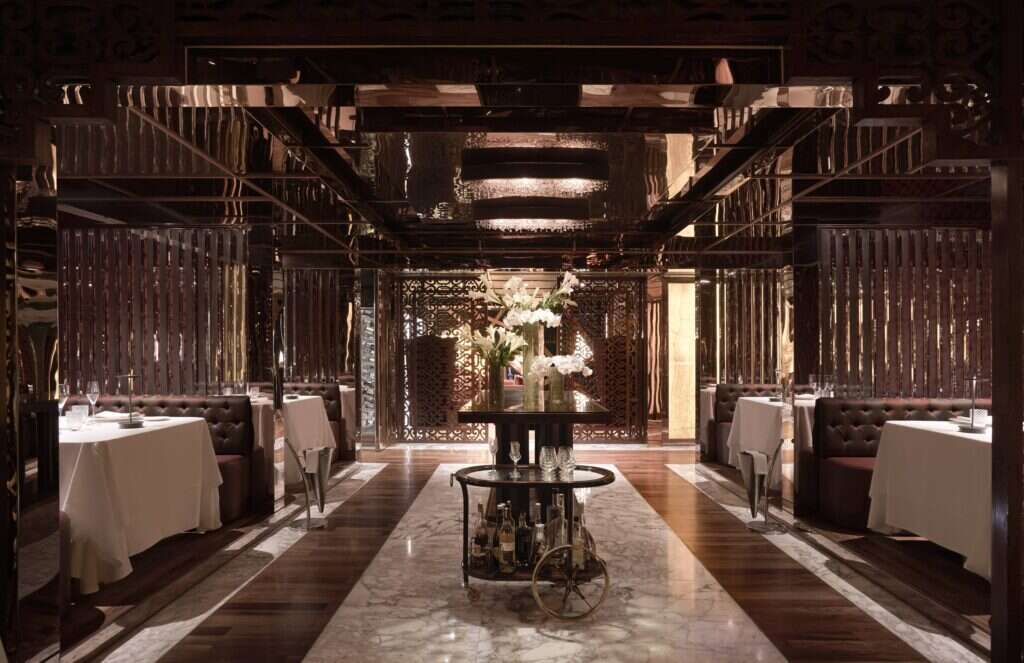 Da Vittorio Saigon, Times Square Building, 57 – 69F Dong Khoi Street, District 1, Ho Chi Minh City, Vietnam, thereveriesaigon.com