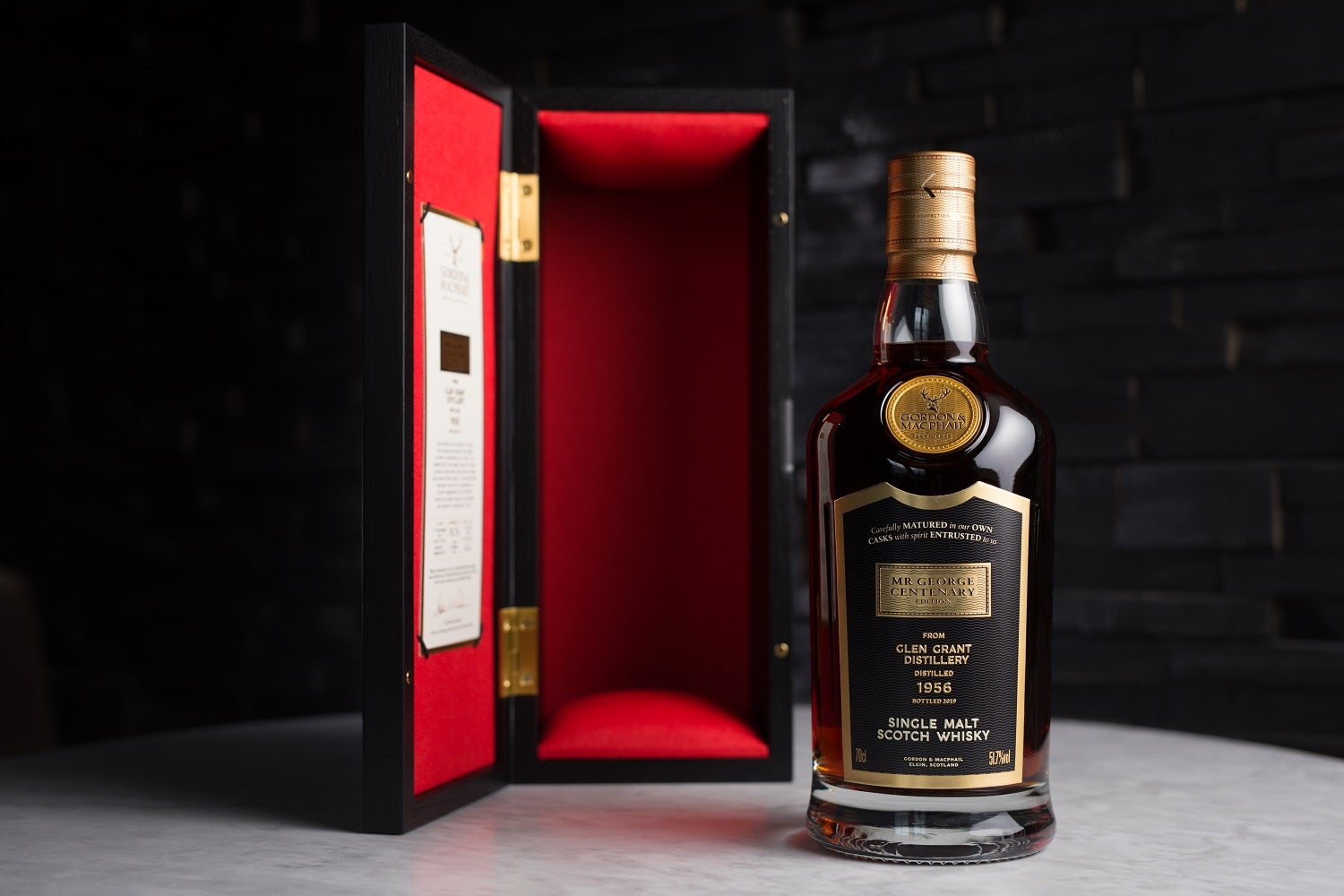 Gordon & MacPhail has announced an extra special release in honor of George Urquhart, a member of the second generation of the company's owning family and the proclaimed 'Father of Single Malt Whisky'.
The liquid was laid down in 1956, the year that Mr George (as he was fondly known by his colleagues) became a senior partner in the business. The 62-year-old spirit comes from one of his favorite distilleries, Glen Grant, and is released to mark what would have been his centenary year.
This latest release was carefully selected for bottling by Urquhart's grandson and the current operations director of Gordon & MacPhail, Stuart. It was laid down in a hand-selected first fill Sherry Butt by Mr George himself and the resulting expression pays homage to Speyside, the spiritual home of the Scottish single malt.
Elite Traveler was among the first to taste this extraordinary liquid, which has an ABV of 51.7 percent. It offers an intense sweetness of sun-dried fruits and stewed dates on the palate before finishing strongly with an intense hit of smoke and charred oak.
Mr George's legacy goes far beyond Gordon & MacPhail and spreads into the single malt industry as a whole. He defied the market and invested heavily in single malt whisky at a time when demand was slumping. His greatest success came in 1968 with the release of the Connoisseurs Choice range, which introduced the wonders of single malt to new markets.
Renowned whisky writer Charles MacLean remarked, "It is no exaggeration to say that George Urquhart was the father, the originator, of the current success and appreciation of Scotch malt whiskies.
"It would be true to say that during the 'dark days' for Scotch malt whisky (the 1940's-70's) when all malt went into blends, Gordon & MacPhail kept the amber light burning. Indeed, when times were really tough, some distilleries survived on orders from that company."
Gordon & MacPhail continues to be built upon by the same family, including his grandson Stephen Rankin, Gordon & MacPhail's Director of Prestige.
Rankin comments: "My grandfather's drive, commitment and foresight helped to ensure that single malt Scotch whisky grew in popularity. Our specially selected Mr George Centenary Edition embodies the qualities that made Mr George a master of his craft; patience, depth of character and exquisite taste.
"It's also a reminder of the importance of maintaining relationships built on respect – something which has become our family's philosophy. Many of these relationships, built decades ago, still thrive today."
The release is limited to just 235 bottles and will retail at £5,000 ($6,400). Each whisky is presented in an exquisite glass decanter and a wooden presentation case. The red and white design is an ode to the original Connoisseurs Choice bottles from 1968.