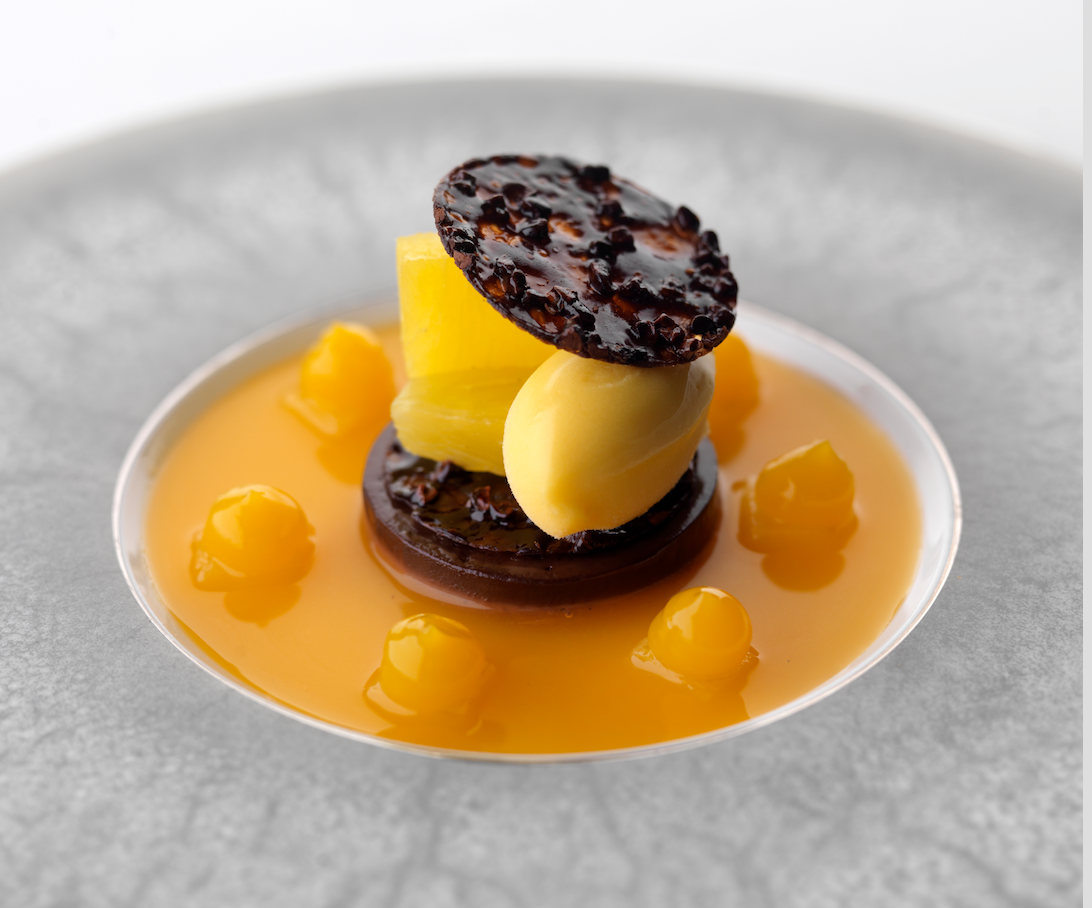 Scotland has glorious scenery, impressive castles and scotch whisky, but its culinary offerings extend well beyond haggis. In fact, some of the best restaurants in Scotland can be counted among the best in the entire United Kingdom.
Its shores are rich with superb scallops and langoustines and wild salmon still swim in its streams. Also famed for its beef and lovely raspberries, it is not surprising that some fine dining restaurants have taken advantage of this natural bounty.
The country has a solitary two-Michelin-star restaurant in the form of Andrew Fairlie at Gleneagles, as well as eight one-star restaurants. Although Fairlie himself sadly died recently, his restaurant at the golf course hotel of Gleneagles lives on, serving elaborate dishes like Scottish venison with pea puree and various vegetable garnishes.
[See also: The Best Restaurants in the World with Andy Hayler]
Braidwoods in Ayrshire southwest of Glasgow is located in a cottage in the countryside that you access by driving over a cattle grid. Here you can eat quite classical dishes like diver-caught scallops with sautéed leeks and mustard and chive sauce.
Much further north, on the west coast of Scotland, is the rugged scenery of the Isle of Skye. Here you will find Loch Bay, where chef Michael Smith cooks dishes like Highland wood pigeon with turnip remoulade in his tiny kitchen.
Fife is north-east of Edinburgh and has two one-starred restaurants. The Peat Inn is in what used to be a coaching inn, situated in a tiny village a few miles from St Andrews.
Chef Geoffrey Smeddle serves dishes with a modern touch, such as local lobster with radish cannelloni and peanut sauce, as well as more traditional dishes like an excellent mango and passion fruit soufflé with madeleines.
The Cellar in the port of Anstruther is in an old smokehouse, and from its tiny kitchen produces dishes like local crab with heritage carrot and dashi, and cheesecake using a local cheese called Crowdie.
Edinburgh hosts no less than four Michelin-starred restaurants, as well as other impressive fine dining establishments like Castle Terrace.  The unusually named 21212, set in a handsome townhouse, serves the most modern food of the quartet, with dishes like braised chicken with smoked duck and chocolate mayonnaise.
Number One at The Balmoral Hotel is more conventional, with dishes like wild sea bass with langoustine macaroni. However, for me the two-star restaurants in the city are The Kitchin and Restaurant Martin Wishart, both in Leith. Tom Kitchin has a particular fondness for game, and so you might find woodcock or ptarmigan with celeriac puree, and the beef Wellington here is justifiably famous.
Restaurant Martin Wishart is my favorite in Scotland. You might see a swan swimming by as you dine in the old docks area, and the kitchen serves classical dishes with impeccable technique.
A dish like langoustines with parsnip puree and verjus show off the quality of Scotland's produce, as does monkfish with velvet crab and an intense crab bisque. This is a top-notch restaurant.
Scotland may have unpredictable weather but you can sure of a warm welcome at its diverse collection of fine dining restaurants.