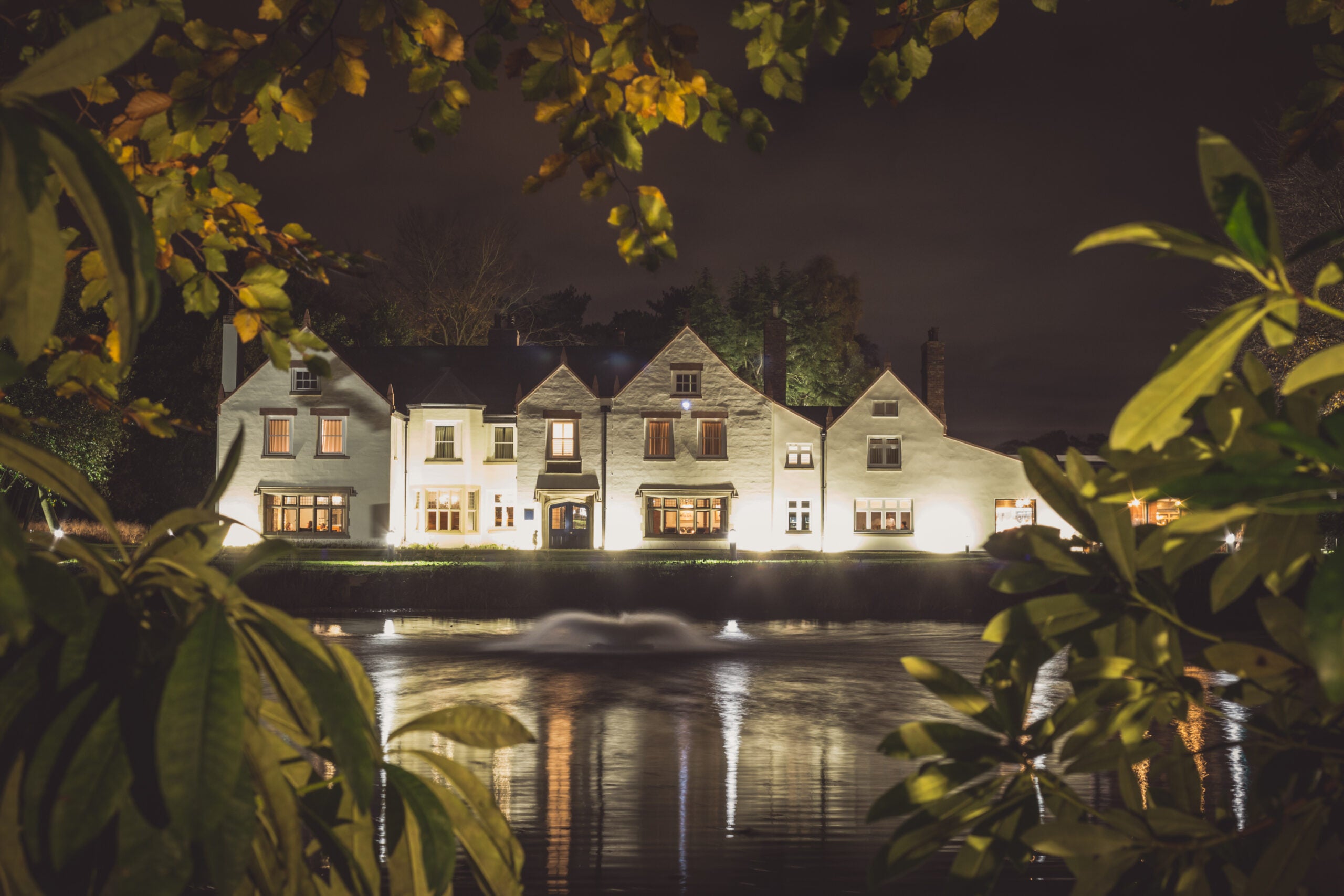 British chef Mark Birchall has revealed plans to reopen his acclaimed Moor Hall Restaurant and Rooms on July 22. The two Michelin-starred dining room, which was crowned the best restaurant in the UK at the Estrella Damn National Restaurant Awards last year, has been closed since March due to the Covid-19 pandemic.
The comprehensive plan was revealed last week, containing a raft of new measurements designed to lower the risk of contagion to a minimum. As one of the first fine-dining restaurants in the country to announce its reopening, the plan offers early glimpses at how dining rooms might operate in the 'new normal'.
Birchall commented: "I cannot wait to reopen the doors to Moor Hall. The last few months have been incredibly challenging, as they have been for the rest of our industry. Our entire business is built on the loyalty and devotion of our team, our suppliers and our guests. I am thrilled that we are once again able to work with our favorite small businesses, artisans and farmers that are so crucial to what we do at Moor Hall, and start welcoming back our guests once more."
Moor Hall and its seven boutique bedrooms are now accepting bookings from July 22. The dining room will seat tables up to four, or six in the private dining room, from July 22 while The Barn, Birchall's casual dining concept, will reopen on July 7 with outdoor seating also available.
The UK government has given restaurants the green light to reopen from July 4, providing they adhere to the rules of keeping guests at least one meter apart. Moor Hall plans to go above and beyond to make their diners feel safe introducing innovative measures such as temperature checks of all diners upon arrival, new digital menus, and the introduction of contactless payment methods such as Apple Pay. Other measures include:
– Enhanced procedures and training for staff regarding hygiene
– Safe distance between tables at both restaurants
– Hand wash and sanitizing stations
– Compulsory use of PPE equipment by staff
– Glass screens in between tables at The Barn
– Regular cleaning of communal areas
– Adjustments to front of house layout and rotas to ensure minimal contact
Birchall has also had to make significant compromises in order to minimize the contact between staff and diners. Wine flights have been removed and cutlery for each course will be laid out from the outset of each meal to reduce face-to-face interaction. It is a huge compromise for a restaurant renowned for its attentive service, but Birchall was guided by his own customers. He conducted a survey with over 1,500 guests to discover what they would be willing to sacrifice in order to get a taste of normality.
The Chef Patron added: "Support from guests has been overwhelming during this period who have expressed a longing to return to the restaurants. Central to our reopening strategy plan for how we will keep these guests safe, and we have introduced a number of measures to ensure that we are able to do so. Undoubtedly hospitality is having to adapt but looking after people is what we do best. I have the utmost confidence that our team can learn from the challenges the virus has presented and that we will continue to offer the unrivaled level of service and quality for which we are renowned."
Images: Moor Hall