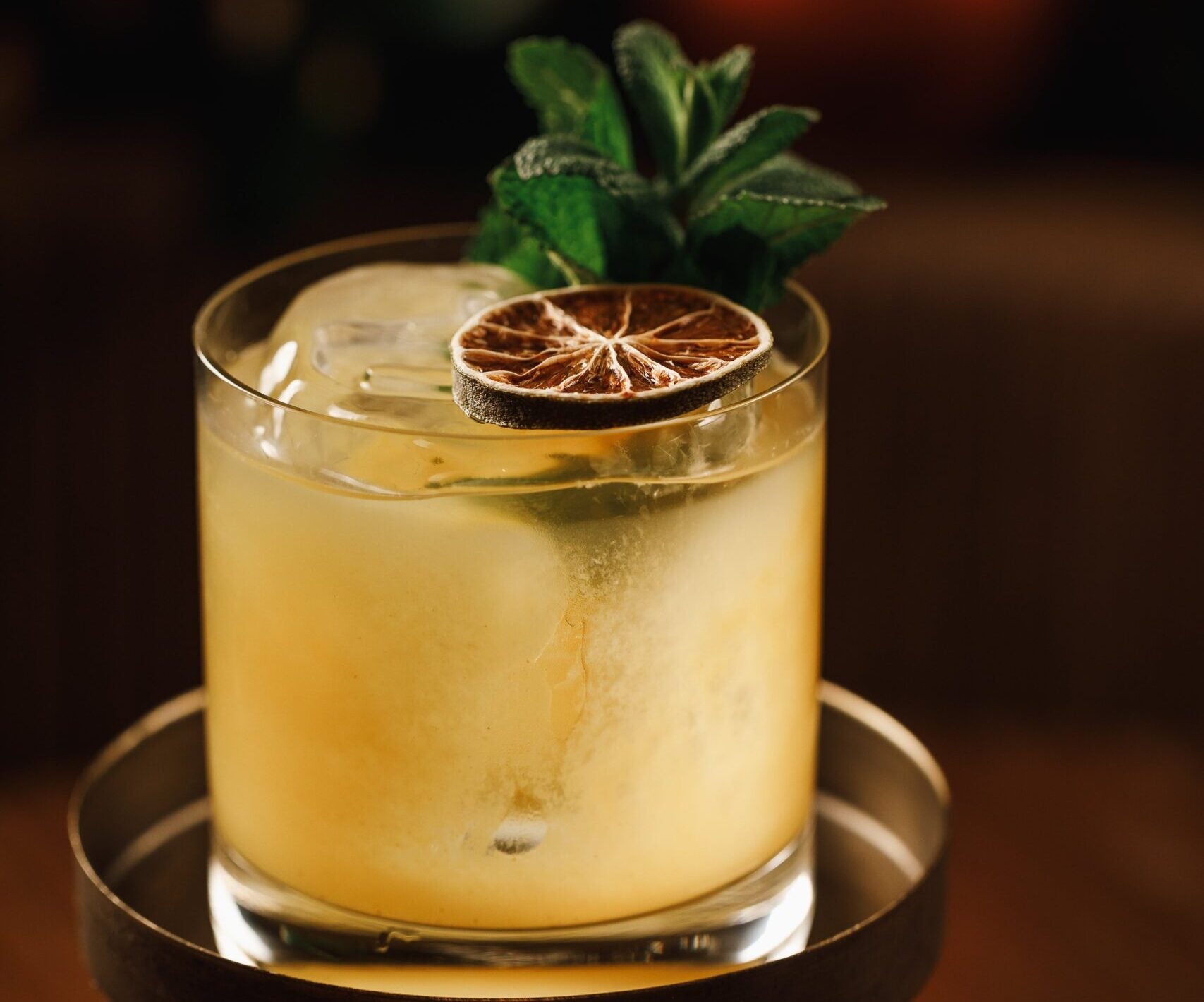 With travel all but off the menu this holiday season, transport yourself to more tropical settings with the Jungle Bell Mojito cocktail from London hotspot Amazónico.
Taken from Amazónico's Christmas cocktail menu, the Jungle Bell Mojito is a festive take on the classic cocktail, trading rum for vodka and adding a touch of spiced fruit for a holiday twist. The addition of mango, which is exported primarily from South America, ties the drink to the restaurant's Amazonian theme. Although accompanied by a theatrical dome of smoke when served at Amazónico, this cocktail recipe is simple enough to be replicated at home this Christmas.
With two other locations in Dubai and Madrid in addition to the London site, which opened in late 2019, Amazónico has garnered an esteemed reputation around the world for serving up first-class dishes alongside avant-garde interiors – and it's this reputation that landed the restaurant a spot in one of London's most exclusive areas.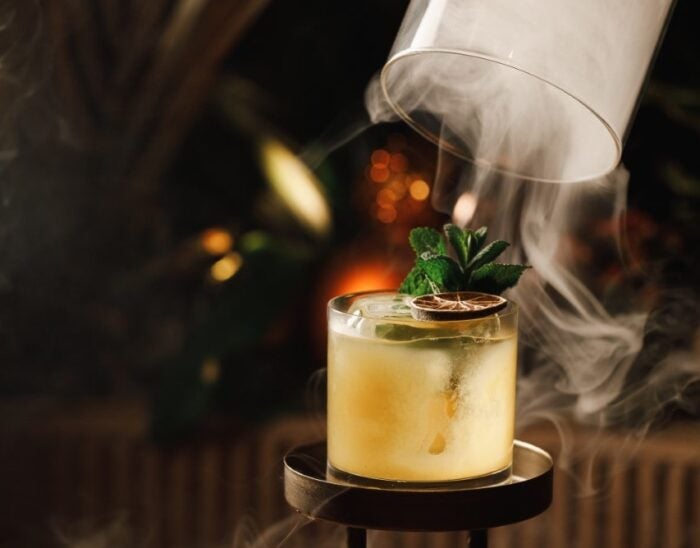 In the Mayfair dining room and bar, faux jungle foliage sits between plush velvet furnishings and glittering mirror balls, making it easily one of the most photogenic restaurants in the city. The food is equally eclectic, with the menu taking inspiration from Latin American flavors and ingredients to carry diners on a culinary journey along the Amazon River.
Ingredients:
– 40ml mint-infused Cîroc
– 20ml spiced mango syrup
– 20ml lime juice
– 15ml orange Curaçao
– Mulled cider
Method:
To make mint-infused Cîroc: Add fresh mint to the vodka bottle and leave to infuse for up to five days. Strain to remove leaves.
Add all the ingredients to a cocktail shaker and shake thoroughly. Strain into a rocks glass before adding ice and topping with mulled cider. Garnish with a sprig of mint or slice of lime.