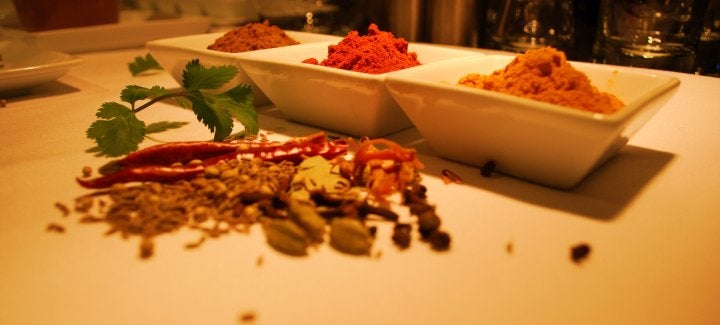 As the third most populous city in the US, Chicago embraces cuisines as diverse as its residents. From deep-dish pizza to kielbasa, the offerings in this Illinois city are expansive. Whether you're vegetarian or simply a curry enthusiast, here, exceptional Indian restaurants are not hard to find. See our picks of the best Indian restaurants in Chicago.
Vermilion
Blending Indian and Latin cuisines, Vermilion offers tapas dishes and entrees that master the fusion trend. Not exclusive to vegetarians, the restaurant offers four options of three-course Tasting Menus. The menus includes Seared: Meats, The Deep: Seafood, Green: Vegetarian and Premium: Omnivore. Follow dinner with a mango cardamom flan for dessert and signature "Herb & Spice" cocktails.
Gaylord Fine Indian Cuisine
With locations in downtown Chicago and Schaumburg, Gaylord Fine Indian Cuisine serves authentic Indian dishes in a sophisticated setting. The restaurant focuses on Northern Indian cuisine, offering tandoori dishes cooked in the clay oven. Enjoy a variety of vegetarian, seafood, chicken and lamb options as well as a roti Indian bread menu.
Cumin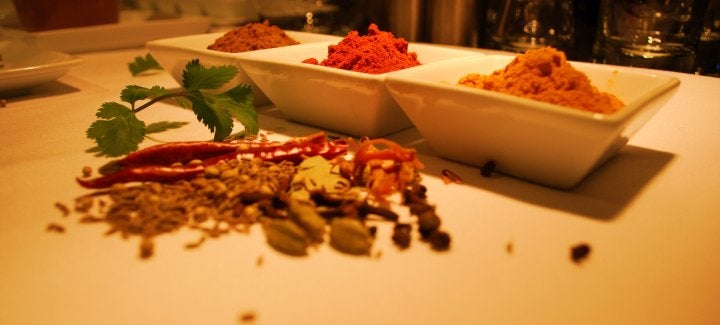 Serving both modern Nepalese and Indian cuisine, Cumin offers a menu of rich dishes using exotic spices. The Indian menu is comprised of dishes like chicken tikka masala, paneer aalu gobhi and chicken vindaloo. Nepalese options include gorkhali khasi, aalu tama ra bodi and manche bazako sekuwa. Sample entrees from both countries, complemented by a selection of Indian beers.
Pub Royale
A hip approach to Indian cuisine, Pub Royale draws on Anglo-Indian fare to create a lively restaurant. Focusing on an extensive list of beers, dishes like butter chicken and eggplant curry complement the drafts on offer. An array of Royale Cup cocktails are also available to sip in the chic pub atmosphere.
The Spice Room
The Spice Room takes pride in its flavorful Indian dishes that make spicy cuisine accessible. The menu is conveniently split into vegetarian and non-vegetarian sections, offering courses like saag paneer, mango chicken and bagara lamb. Breads, rice and biryanis are also among the menu offerings for a traditional Indian experience.