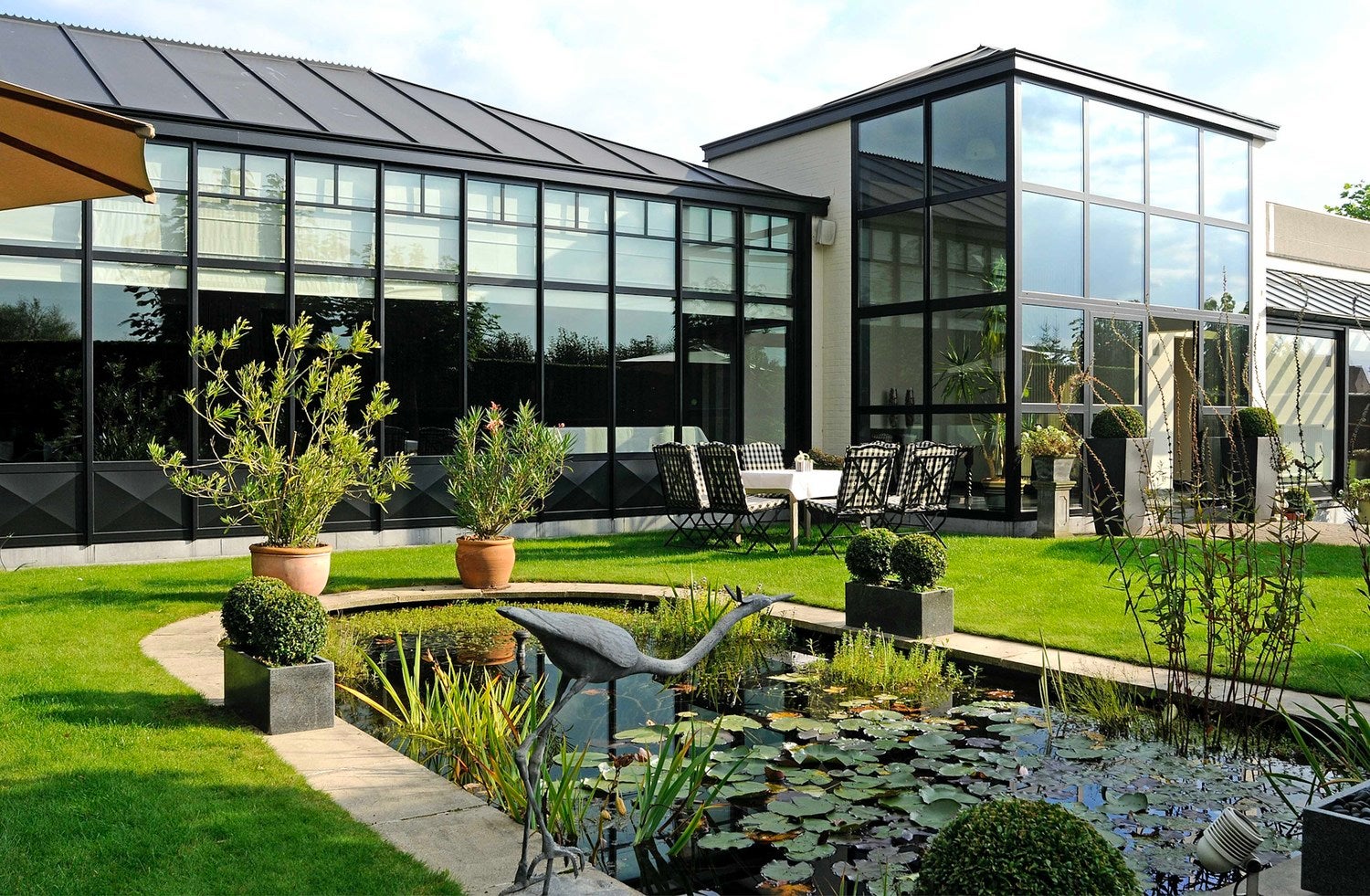 By Olivia Cuccaro
With more than 10 restaurants holding Michelin stars, Bruges is establishing itself as Belgium's hottest dining destination. Belgian cuisine favors seasonal dishes that pair with the country's renowned beers. In Bruges, fine dining is just steps away along the city's charming streets. These are our picks of the best restaurants in Bruges.
Hertog Jan
The only restaurant in Bruges to hold three Michelin stars, Hertog Jan quickly rose to popularity among gourmands for Chef Gert De Mangeleer's signature dishes. His partner, Joachim Boudens, has been voted First Sommelier of Belgium as well as Belgian Beer Ambassador. Set in a 180-year-old barn, the restaurant overlooks a lush garden. The restaurant utilizes ingredients grown on its own farm, changing menus with the seasonal produce available. The Hertog Jan Integral menu features an "extensive discovery" of what the restaurant has to offer and can be paired with wine by the sommelier. Choose from the a la carte menu for dishes like Royal Belgian Caviar and Black Carpentras truffle.
Ter Leepe
With a resume that includes Sea Grill in Brussels and Elite Traveler Top 100 Restaurant Hof Van Cleve, Chef Kristof has been awarded only of Bruges's coveted Michelin stars. Ter Leepe includes a banquet hall, light-filled conservatory and outdoor garden with lily pond. Cuisine is contemporary, with a focus on molecular cooking over classic techniques. The menu translates to "Taste and Innovation," featuring dishes like Vitello tanato Iberico and Asperge en langoestine.
Bartholomeus
Two Michelin stars make this restaurant a must when in Bruges. Bay windows provide breathtaking views of the sea, while simple decor allows cuisine to be in the spotlight. The Bartholomeus menu is served in four or five courses to include crab, asparagus, lemon sole, pork and cheese or strawberries. Or, opt for the Terre et Mer or a la carte menus to try wagyu tartar and Royal Belgian Caviar. Whatever Chef Bart Desmidt is cooking, be sure to peruse the extensive wine list for a perfect pairing.
Den Gouden Harynck
Not far from the Groeningemuseum in the center of World Heritage City, Den Gouden Harynck is situated in a 17-century building, formerly a seafood store. A Surprise Menu leaves the dish selection to Chef Philippe Serruys over five exquisite courses. With one Michelin star, cuisine is modern and complemented by a generous wine list.
De Jonkman
Seasonal fare shines at this two-Michelin-starred restaurant. In a bright and airy villa, Filip Claeys and Sandra Meirlevede create inventive dishes from goose liver to hop sprouts. Try the catch of the day with wine suggested by the in-house sommelier, Jasper Van Papeghem. When the weather permits, outdoor dining on teak terraces is a special treat.