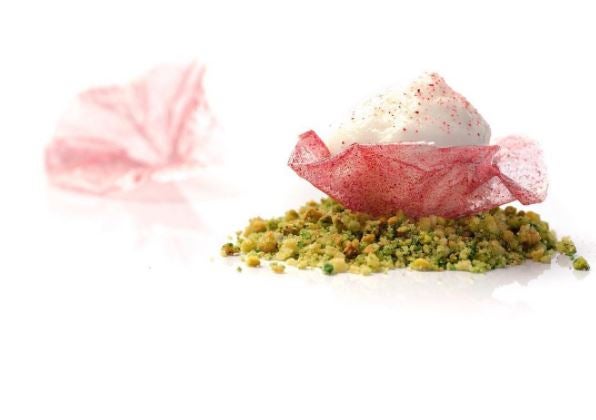 By Lauren Jade Hill
Madrid is famously championed for its traditional fare but it's also become internationally known for its cutting-edge nueva cocina owing to a movement of the city's most accomplished chefs who are creating cuisine worth traveling for. We take a look at five Michelin star restaurants in Madrid that should be on every gourmets travel itinerary.
DiverXO
Esteemed chef David Muñoz is the creative force behind Madrid's three Michelin star restaurant DiverXO. Described to diners as Craziness on Canvas, the restaurant's cuisine is designed to provide unexplored ways of understanding gastronomy. The two degustation menus, which differ only in the number of plates they comprise, encompass creatively presented dishes fusing Spanish cooking with international influence. These are served in an intimate modern space with a selection of premium wines.
Ramon Freixa Madrid
This two Michelin starred restaurant by Catalan chef Ramon Freixa lies in the Salamanca district, comprising an elegant light-filled dining room combining classic décor with contemporary accents and a peaceful inner courtyard garden. It's the chef's prestige in Mediterranean cuisine that really draws gastronomes in though, with menus encompassing new dishes the chef has created based on tradition, such as grilled red mullet fish with beurre noisette puff pastry, eggplant-corn puree and watercress. The Experience and Homage tasting menus are made up of 20 to 25 'moments'.
Santceloni
Also holding two Michelin stars, Restaurante Santceloni places the focus on authentic Spanish cuisine in which the chef Oscar Velasco pays tribute to seafood and fish from the Costa Brava and meat such as suckling pig from Segovia, along with premium ingredients such as truffles. Guests can expect to savor dishes such as smoked ricotta ravioli with caviar, slow-cooked white veal knuckle with creamed potatoes, and young goat with roast pumpkin, hazelnut and black garlic. The degustation menu comes with the option of a Spanish wine pairing.
La Terraza del Casino
Located within the historic Casino de Madrid—which originates from 1910 and was designed by Jose Lopez Sallabery, making it an attraction in itself—the two Michelin starred restaurant La Terraza attracts diners from across the world. Led by chef Paco Roncero, the kitchen puts out creative dishes combining Mediterranean and international culinary styles that are best sampled in the tasting menu. These are served in stylish interiors designed by Jaime Hayon.
El Club Allard
What opened in 1998 as a private members' club is now the two Michelin starred restaurant El Club Allard, one of Madrid's most celebrated fine dining spots. Within the 1908 building Casa Gallardo, this restaurant reflects the elegance and glamour of its setting, while giving diners the choice between two tasting menus, the 10-course Rendez-Vous and 14-course Seduction, which have been created by chef patron Maria Marte with a focus on premium seasonal ingredients. Each dish comes artfully plated, celebrating the ingredients encompassed within it.
For more inspiration on where to eat on your travels, take a look at the world's Top 100 Restaurants.