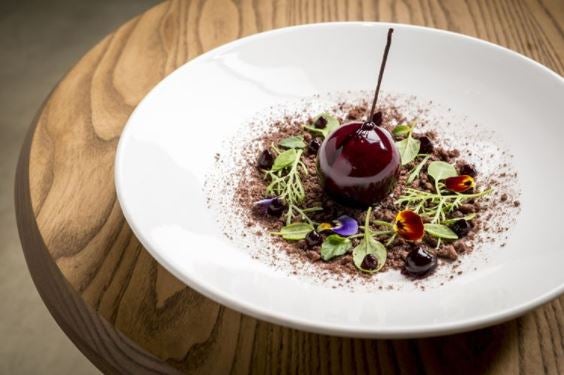 By Lauren Jade Hill
With the indisputable culinary tradition and great creativity that are so evident in Rome, the city's flourishing dining scene should come as no surprise. And it's in the Eternal City's Michelin starred restaurants that this dining experience is elevated to even greater heights. Seek out these five Michelin star restaurants in Rome for a taste of the gastronomic city's most accomplished cuisine.
La Pergola
Holding three Michelin stars, La Pergola is the highest rated restaurant in Rome. Here, the accomplished chef Heinz Beck creates meticulously plated innovative cuisine using the best of the region's seasonal ingredients. Dishes such as composition of John Dory, squid and red shrimp in citrus fruit steam comes paired with wines chosen by the award-winning sommelier Marco Reitano and served in a decadent dining space overlooking the city.
Il Pagliaccio
The Relais & Chateaux restaurant Il Pagliaccio has been awarded two Michelin stars for the fusion cuisine of chef Anthony Genovese, which is informed by the chef's travels. Described as both refined and unique, this food brings together premium ingredients in dishes like pigeon with chestnuts and citrus marmalade, paired with wine selected by sommelier Matteo Zappile and served in an intimate dining setting.
Per Me Giulio Terrinoni
Located in a narrow street off Via Giulia, Per Me Giulio Terrinoni sits in an idyllic setting with overhanging foliage and outdoor seating on the cobbled street it looks out onto. The Michelin starred restaurant showcases the cuisine of chef Giulio Terrinoni whose philosophy is to express his culinary creativity through outstanding local ingredients. The menu encompasses dishes such as roasted cuttlefish with Jerusalem artichokes Roman style, mint oil and Pecorino cheese. For the full experience, opt for the ten-course tasting menu 'Between Sea and Earth'.
Metamorfosi
With a distinct identity that balances tradition and experimentation while embracing seasonality, Metamorfosi was awarded its Michelin star in 2012, two years after opening. Tucked into the Parioli district, the restaurant is classic yet contemporary in design, with fusion dishes like lamb tartare with oyster emulsion and spicy capsicum powder on each of the tasting menus created by Colombian chef Roy Salomon Caceres.
Antonello Colonna
It's within the Palazzo delle Esposizioni that this Michelin starred restaurant is located. Open-plan, with glass walls and modern furnishings, this light-filled space gives diners the chance to savor the Italian cuisine of lauded chef Antonello Colonna, which combines modern innovation with tradition. Described as 'cucina creativa', the menu features dishes such as cannolo with sour cream and candied lemon, and guinea fowl with pistachio and broccoletti.
For more inspiration on where to eat on your travels, take a look at the world's Top 100 Restaurants.