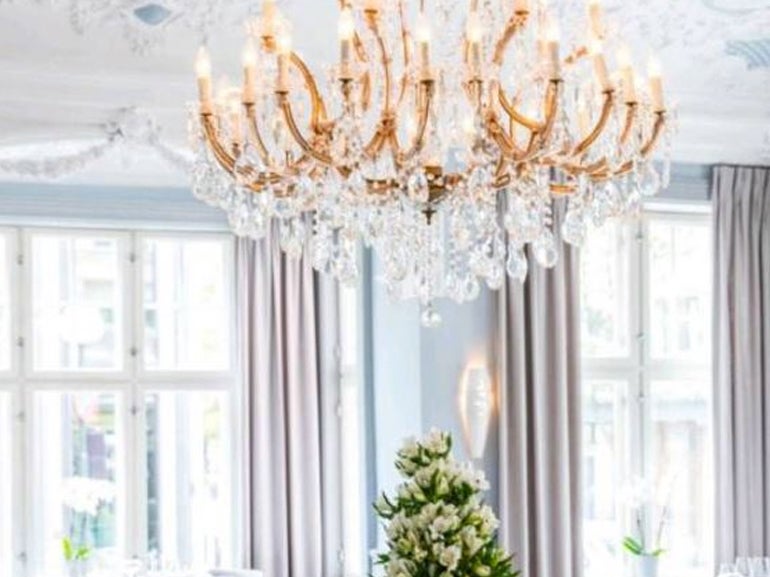 By Lauren Jade Hill
Even with the city's great international influence, the restaurants in Oslo stay true to the culinary traditions of Norway, as chefs show the pride they take in the outstanding produce this land and sea provides, along with the country's classic recipes. These traditions are then fused with modern culinary techniques and each chef's own creativity, resulting in a dining scene that attracts visitors from worldwide.
Maaemo
As the only three Michelin starred restaurant in Norway, Maaemo attracts fine dining enthusiasts from far and wide. In a minimalist fine dining setting, guests dine on seasonal Norwegian cuisine. The difference here is that the restaurant aims to provide diners with a complete experience of the produce, highlighting raw and cooked ingredients in harmony, along with the cultural history of Norway. With the revered chef Esben Holmboe Bang at the helm, the kitchen has created a menu entitled A Journey through the Norwegian Landscape, which brings together a selection of seasonal dishes.
Hos Thea
Lauded for his creative cuisine, it's the chef-owner Sergio behind the success of Hos Thea. After buying a 100-year-old butcher shop in Skillebekk, Sergio set out to open an intimate restaurant serving gourmet yet simple cuisine. Proving its success, Hos Thea has since gone on to win numerous awards. The carefully curated Chef's Menu includes seasonal dishes like homemade crayfish ravioli in a mild apple and curry sauce, and deer with blueberry sauce. Naturally, just as much thought is placed on the wine, with a tight selection that has been sourced from across the globe.
Klosteret Restaurant
As guests enter this building dating from 1899, they're met with a candlelit space of exposed brick walls and arches, which is the intimate setting for savoring Norwegian and European fine dining plates. Set menus of three, five or six courses include seasonal dishes such as organic salmon with asparagus, trout roe and dill foam, and veal and sweetbread with cabbage, soybean saute and morel sauce, which are created using ingredients supplied by local farmers and artisans. These plates are then paired with wines from an extensive list of bottles from European wineries.
Engebret Café
As the oldest restaurant in Oslo, Engebret Café dates back to 1857, with a history of hosting guests such as Grieg and Munch, and is now considered a local institution among gourmets. In a building originating from the early 1700s, the restaurant lies within the historic neighborhood of Kvadraturen. And it's here that guests dine on traditional Norwegian cuisine such as reindeer carpaccio with grilled goat cheese and cured herring with potato salad. Wines are sourced from across the world, along with beers that have been brewed in Norway. During the summer months, tables are set up outside.
Restaurant Kontrast
At the minimalist in style, Michelin starred Restaurant Kontrast the menu changes daily, according to the ingredients available throughout each season that have been organically grown and ethically sourced. Six and 10-course tasting menus showcase this produce in modern Scandinavian dishes created by chef Mikael Svensson and his team, with previous plates including Norwegian rosehip with almond and meadowsweet, and charred langoustine tail with a langoustine claw puree, lapsang souchong mayonnaise and grilled salad with a chamomile gel.
Statholdergaarten

Also holding a coveted Michelin star, Statholdergaarten is the gourmet restaurant of chef Bent Stiansen who found fame by becoming the World Master of the Bocuse d'Or culinary contest. The classic Norwegian gourmet cuisine here is best experienced in the daily six-course tasting menu of dishes such as Norwegian langoustine with fennel, peas and elderflower, skate with Jerusalem artichoke, cabbage, thyme and gastrique, and suckling lamb with ramson, onion, carrot, turnips and mustard sauce.
Restaurant Fjord
Within a low-lit contemporary space exhibiting elegant décor, diners are served modern plates from a frequently changing menu. Seasonal ingredients are brought together in creative dishes like green and white asparagus with Vendaceroe burre blanc and walnuts, and poached halibut with potato puree, red wine sauce and cabbage, which can each be paired with thoughtfully selected wines.
For more inspiration on where to eat on your travels, take a look at the world's Top 100 Restaurants.