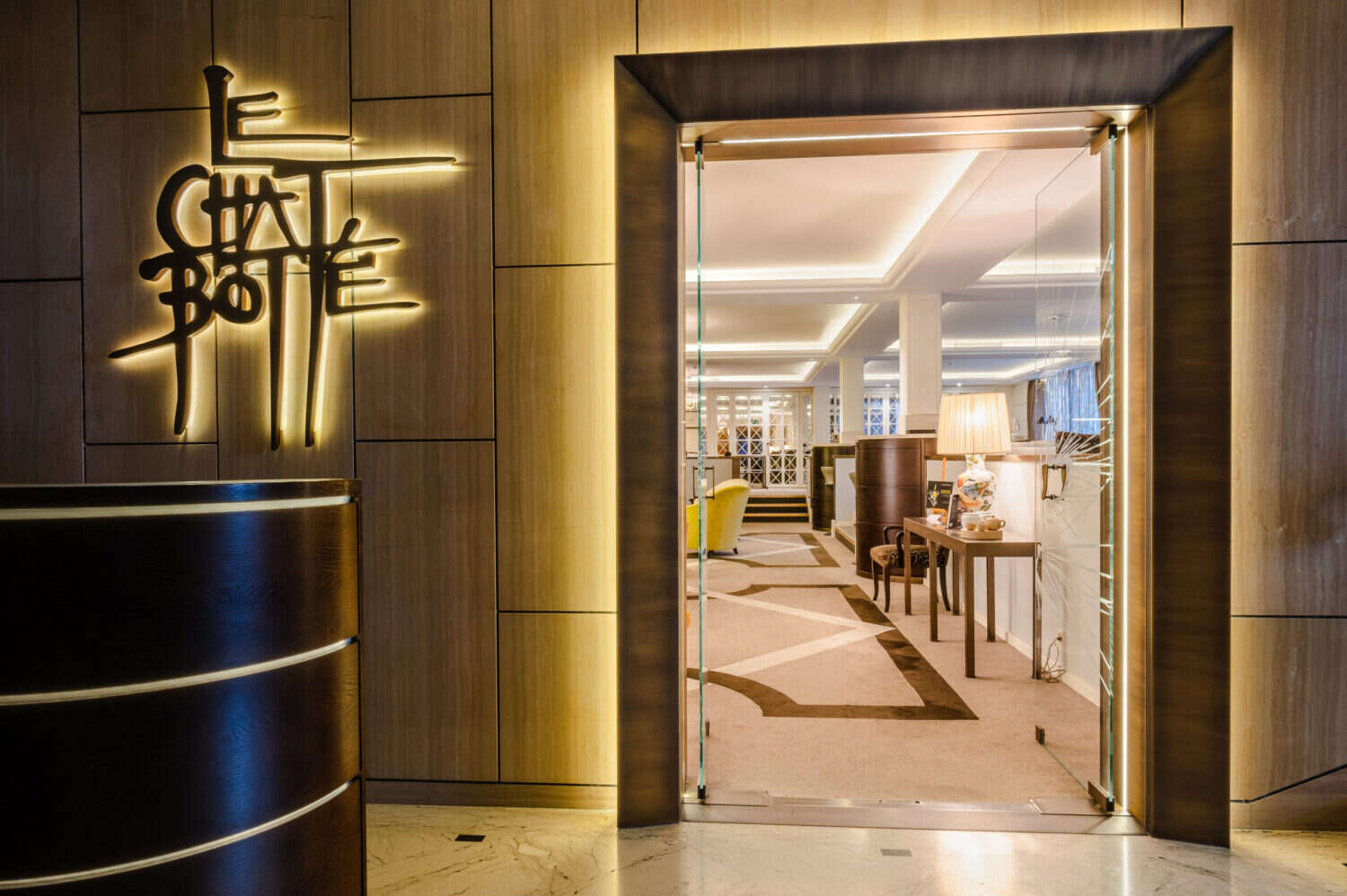 For a population of just over 200,000, Geneva punches well above its weight when it comes to fine dining. Studded with glamorous dining scenes boasting Michelin star food, the Swiss city is home to not just some of the best restaurants in the country, but across the world. A bonafide foodie's paradise, it is a pleasure – if not a difficulty – handpicking the best restaurants in Geneva.
This treasure chest of gastronomic delights won't come as a surprise. Tucked neatly right on the French border, the proximity to the epicenter of fine dining isn't responsible for Geneva's restaurant success, but rather enhances what is already a long thriving scene. From world-renowned chefs in the most glitzy of restaurants to the idyllic cafes that charm the streets of the city, Geneva's food scene extends well beyond just the well-beloved Swiss cuisine classics.
Yes, it was difficult narrowing down the best restaurants in Geneva to just seven. And with an array of international cuisine to pick from, from Italian and German influences to a vibrant Asian foods scene, it can feel like the whole world can be tasted within this utopian feeling Swiss city. Elite Traveler has rounded up the best restaurants in Geneva.
[See more: The Chefs Fighting to Make Fine Dining Sustainable]
Tse Fung
The only Michelin-starred Chinese restaurant in the country, Shenzhen-raised chef Frank Xu presents a menu that doesn't divert from tradition but celebrates it, to great success. Carefully refined and painstakingly prepared, Xu's culinary creations are as stylish as they are authentic. And as for the restaurant itself? Located in the lower level of luxury resort La Reserve, the silk and velvet décor create an ambience akin to a Shanghai grand palace hotel; yet in the summer months, we recommend booking a table on the terrace for gorgeous views overlooking the Alps and Lake Leman.
Bistrot du Boeuf Rouge
Admittedly, this Lyonnaise bistro doesn't look particularly remarkable at first sight; whilst undeniably attractive, the old fashioned décor and vintage French posters that line the walls feel more restaurant-next-door than otherworldly culinary experience. But ignore Bistrot du Boeuf Rouge at your own tastebuds' peril: the spectacular cooking at this haunt is one of Geneva's best kept secrets. With not a single weak link across the menu, this is the restaurant that locals return to time and time again; and has there ever been a stronger case for gastronomic brilliance than that?
L'Arabesque
Located within the Lake Geneva facing 5* Hotel President Wilson, L'Arabesque boasts an extensive menu of both classic Lebanese dishes and thrilling specialties within an atmospheric setting. The restaurant draws inspiration from the magical mythology of the Middle Eastern folk tales The Thousand and One Nights for an experience that feels both exotic and sophisticated: think gold mosaics and subtle lighting. The whole menu is a celebration of Middle Eastern cuisine, but we'd give an honorable mention to the grilled octopus and the spinach and lemon rissoles.
Le Chat-Botte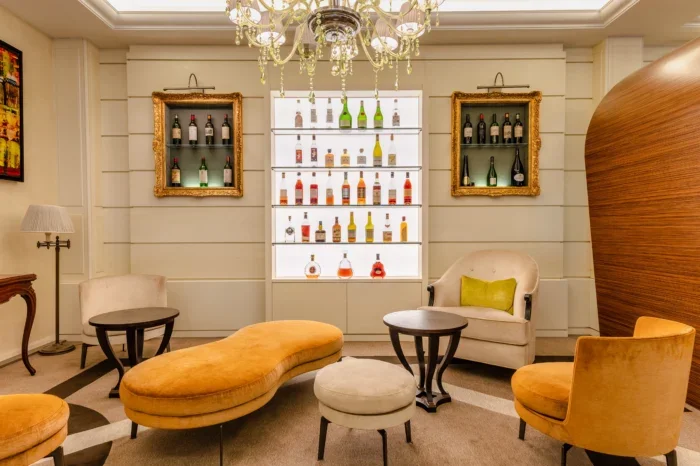 With the name translating to Puss in Boots, the Michelin starred restaurant located on the Quai du Mont-Blanc was always going to make an impression. Our restaurant of the week last month, head chef Dominique Gauthier presents a refined and appealingly authentic menu of modern French cuisine influenced by his travels and his previous culinary experiences. Another restaurant located within a hotel- this time the prestigious The Beau-Rivage- the interior reflects its host, establishing an ambience that is both elegant and welcoming, sophisticated and intimate.
Il Lago
To be awarded a Michelin star is a statement of high quality cooking that is worth a stop; and in the case of Italian restaurant Il Lago, this feels somewhat of an understatement. Situated right on the coast of the ethereal Lake Geneva, Il Lago presents authentic and exciting- not to mention, absolutely delicious- Italian cuisine with regionally sourced fresh produce. And the restaurant itself- light blue walls, gorgeous chandeliers, bright frescos- manages to strike that oh-so difficult chord between traditional and contemporary, for a very rewarding dining experience.
Yakumanka
Worth a trip for the understated yet chic marine-style aesthetic of the interior alone, chef Daniel Galvez Estrada serves up some of the best Peruvian food not only across Geneva, but across Switzerland. The Michelin-recommended restaurant makes the most of light, utilizing its position upon the river to offer an experience that feels both fun and youthful. The menu is centered around fine seafood, and the food is exquisite; but it's the cocktail menu, which boasts a wide selection of pisco-based drinks, that makes Yakumanka an unmissable stop in Geneva.
Tosca
There is a romantic ambience to Tuscan restaurant Tosca, located upon the Rue de la Mairie. Perhaps it's the glamour of the interior, which features a frescoed ceiling; perhaps it's the dedication to celebrating Italian cuisine, in which the restaurant's love of the region can be felt every singular delicious mouthful. It certainly doesn't hurt that the wine list is varied and extensive. Tosca is well deserving of its Michelin star, and their pheasant ravioli is especially recommended.