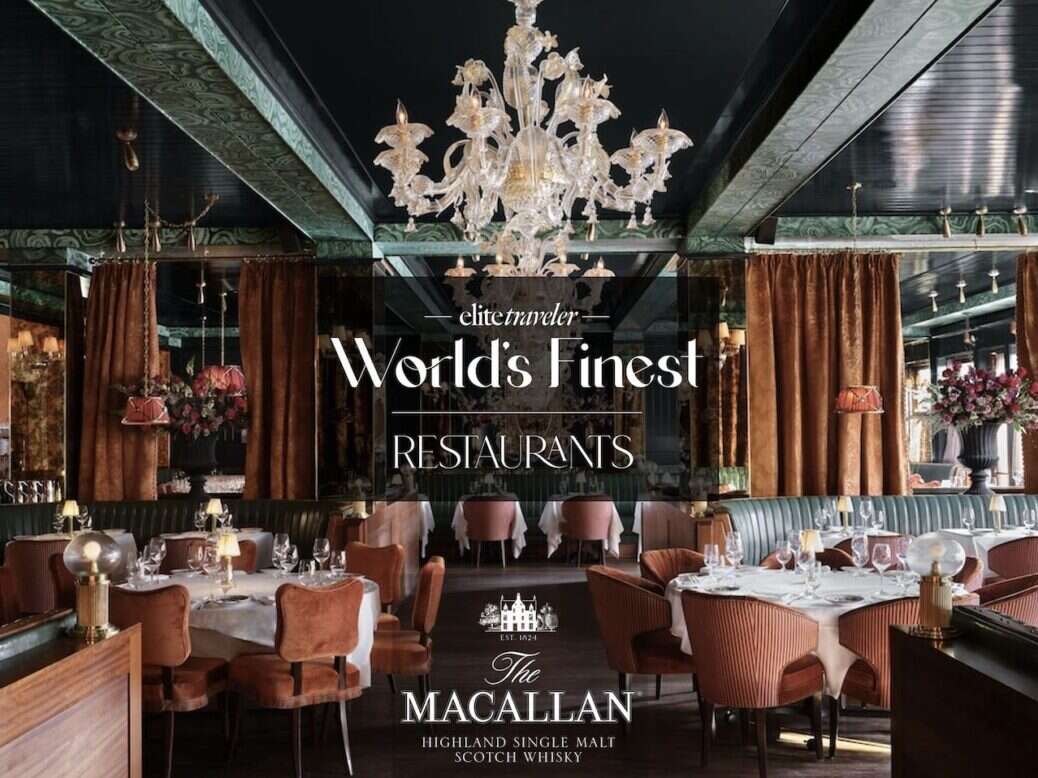 Elite Traveler is pleased to announce the winners of the Top Restaurants Readers' Choice Awards for 2023, in partnership with single malt Scotch whisky, The Macallan.
The Top Restaurants Readers' Choice Awards 2023 have been decided by our discerning high-net-worth audience, who regularly dine at the world's finest restaurants. Our readers were asked to name their most memorable dining experiences of the last 12 months and 85 restaurants were named.
Among those 85 restaurants, you'll find some of the finest restaurants in the world, including California's The French Laundry, Paris' Restaurant Guy Savoy and New York State's Blue Hill at Stone Barns.
Each of those restaurants boast multiple Michelin stars, but our Readers' Choice Awards also include restaurants that have no Michelin stars. It stands as proof that the guide may not be the be-all and end-all when it comes to impressing the people who dine there on a regular basis.
The Readers' Choice Award-winning restaurants will stand apart from the more than 2,650 searchable restaurants available in the Top Restaurants, in partnership with The Macallan, database. While just a fraction of the restaurants have qualified for Readers' Choice, all of them meet a minimum standard of fine dining.
Presented alongside descriptions and other awards, the Top Restaurants, in partnership with The Macallan, the database allows you to search for your next memorable meal with over 60 different criteria including location, price, menu type and even interior styling.
While every restaurant in the database must meet a high standard for inclusion, the majority go above and beyond to ensure an unforgettable culinary experience. By analyzing publicly-available data, each restaurant has been ranked from Bronze to Gold across a variety of sectors, including the quality of its menu and its sustainability practices.
You can explore the Elite Traveler Top Restaurants database by clicking here.