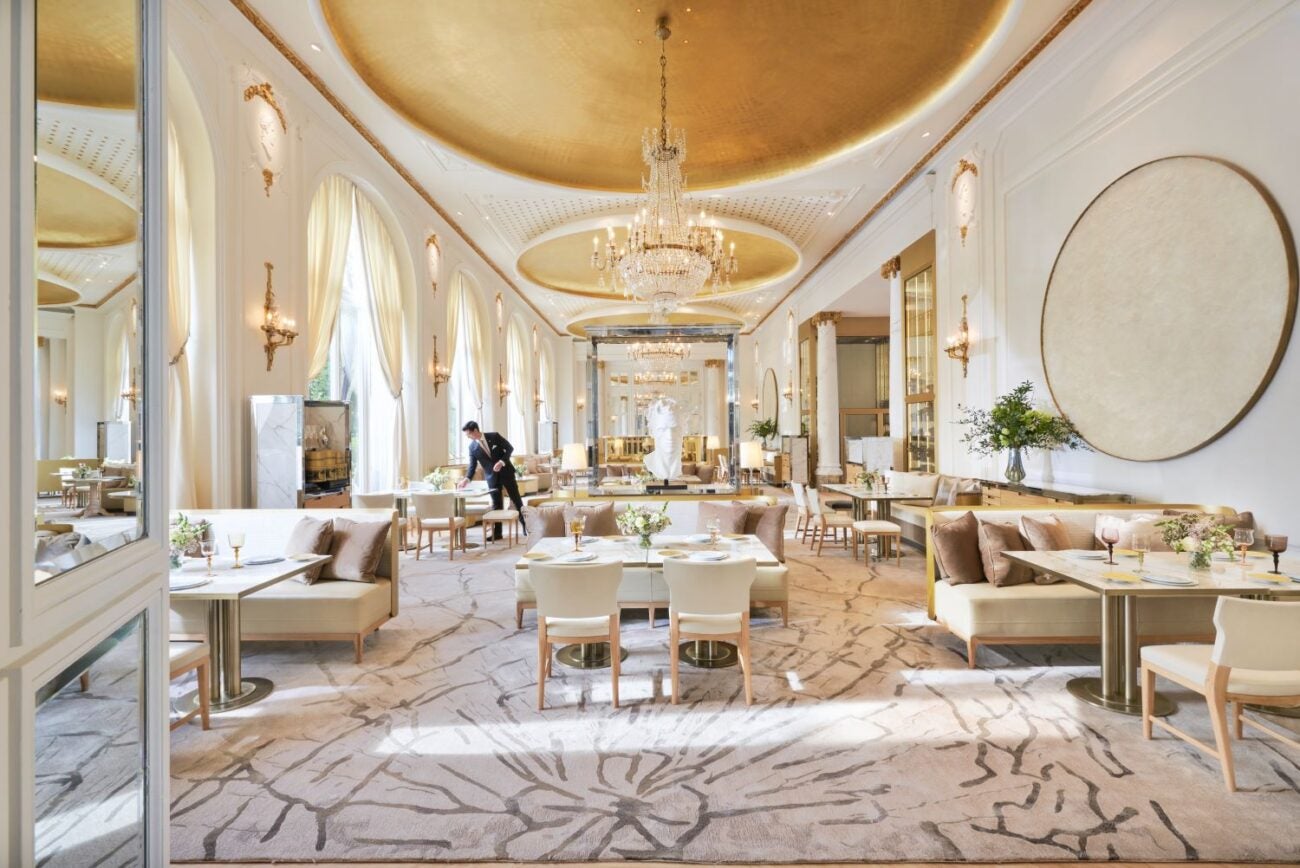 Described by the Michelin Guide as a "culinary genius", Quique Dacosta has achieved legendary chef status in his native Spain. This is why when he opened Deessa in April – his first restaurant in Madrid – it was amongst the country's biggest gastronomic news since the pandemic began.
Best known for his three-Michelin-star eponymous restaurant in Alicante, the much-loved chef's newest fine-dining venture is located on the ground floor of the historic Mandarin Oriental Ritz. Having reopened in the spring after a transformative two-year renovation, Deessa is the jewel in the Madrid hotel's culinary crown and one of Dacosta's five new dining concepts within the hotel's armory. 
Offering diners the chance to sample Dacosta's Valencian avant-garde cuisine in the form of old favorites as well as new original offerings, the restaurant is set to re-open in September after a month-long hiatus. So what can we expect from one of the capital's most exciting new eateries? 
[See also: A Guide to All Three-Michelin-Star Restaurants in Spain]
Interior 
Occupying the gold-gilded Alfonso XIII room overlooking the Ritz Garden, Deessa's setting is as beautiful as the intricately plated food being served.  
Those looking for something a bit more intimate also have the option to veer off to the restaurant's Condesa Masslov dining room, named after the alias that the infamous Dutch spy Mata Hari used when she checked into the hotel in 1916. 
However, the most interesting of all the dining options available at Deessa gives you a front-row seat to the culinary magic unfolding. The Chef's Table, tucked away in the hotel's kitchens, will allow a lucky few to watch the synchronized choreography of the entire kitchen team as they plate up beautifully executed seasonal dishes featuring oysters, turbot, pork and arborio rice — all like you've never seen before.
The Chef
Dacosta has been in the business for over 35 years, beginning his career at the age of 14. Heavily influenced by French cuisine in his youth, it wasn't until an 18-year-old Dacosta took a job at El Poblet (now Quique Dacosta Restaurante) that his distinct and creative style of modern southern Spanish cooking was born. 
Deessa joins a collection of coveted restaurants owned by the self-taught chef, including two-Michelin-starred El Poblet in Valencia, which he named after the restaurant where it all started. 
At the helm of Deessa, Dacosta has placed Madrid-based head chef Ricard Tobella. Tobella shares three important things in common with Dacosta: a passion for Mediterranean cuisine, a love of fresh local produce and a natural flair for avant-garde cookery.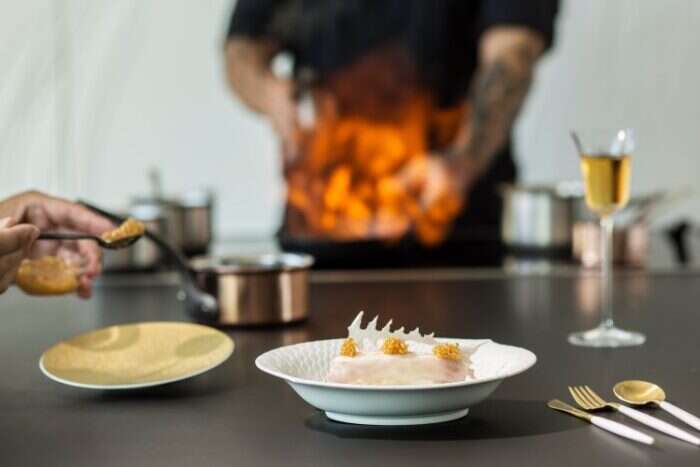 The Menu 
Dacosta and Tobella have created two tasting menus: the Quique Dacosta Classic Menu, a range of the celebrated chef's most iconic dishes, and the QDRitz Contemporary Menu, a choice of completely original dishes which Dacosta and Tobella have imagined for just  Deessa. 
Dacosta describes the menus as "[telling] a story of both earth and sea … We have aimed to design a menu full of beauty, sensuality and aromas, where the star of the show is the product and its seasonality. One of our core values is working with local producers, who help us get as close to excellence as possible."
Probably slightly more a story of sea than land, both the Classic Menu and Contemporary Menu feature a wealth of fish and seafood dishes, staying true to Dacosta's style. Highlights from the Classic menu include stingray in black butter sauce; smoked eel, rice and cherries; and wood-roasted Iberian pork shoulder.
From the Contemporary Menu, guests can enjoy dishes such as the flavorsome turbot in sherry sauce and the roasted veal sweetbreads, carefully adorned with mountain leaves. Both menus include courses of caviar, red tuna and smoked eel and chili soup.
The 250-variety-strong wine list features European, primarily Spanish, wines. Rich and varied old vintages closely linked to wine-growing traditions sit alongside inventive new offerings as well as craft beers.
[See also: Inside the New Four Seasons Hotel Madrid]