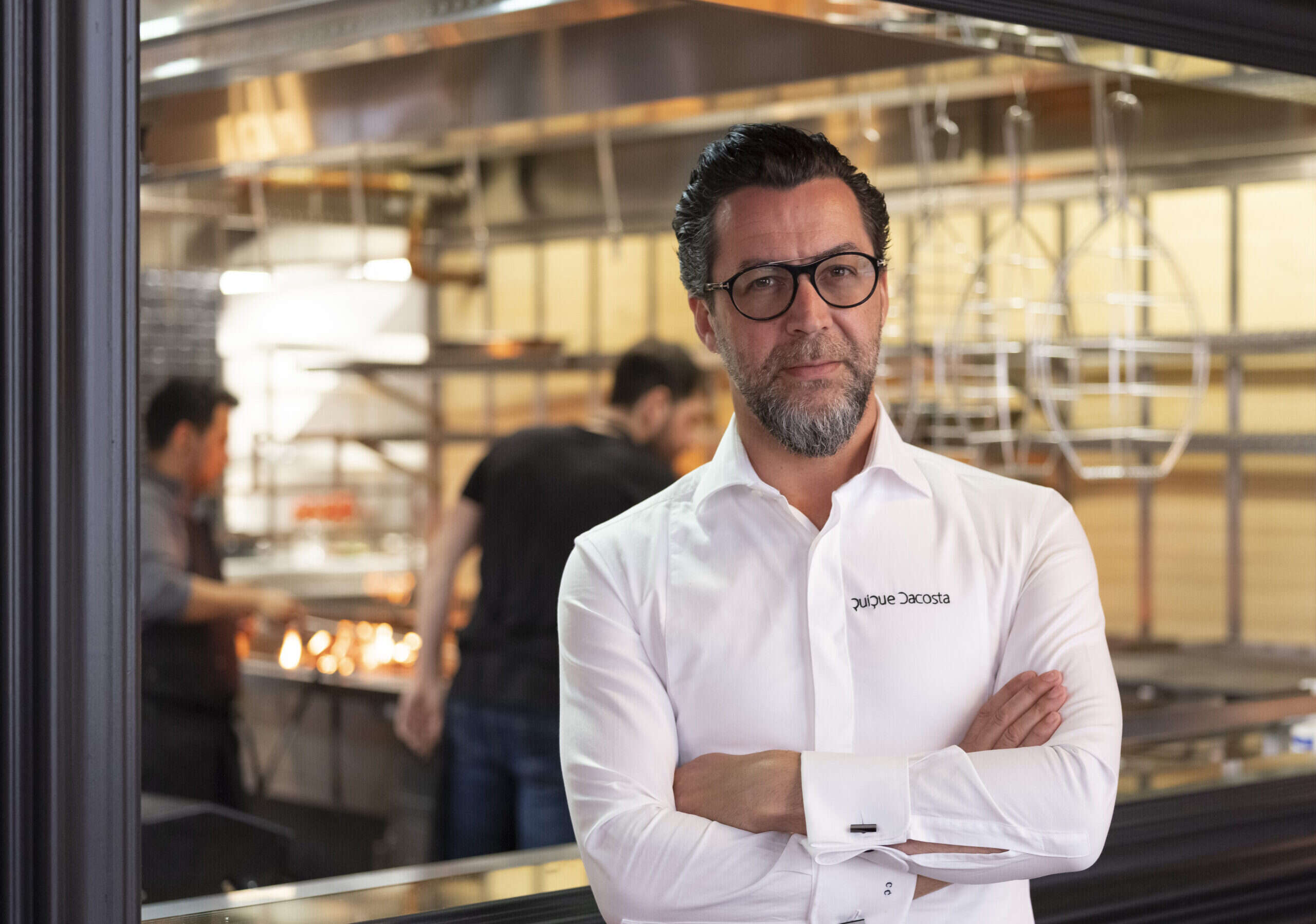 Spain is brimming with Michelin-star restaurants. To be precise, it's currently home to a whopping 226 Michelin-starred eateries. But only 13 restaurants in Spain have managed to scoop the coveted three-Michelin-star accolade.
Even gaining one star is no easy task but to impress inspectors enough to achieve the maximum rating, restaurants must offer something truly exceptional.
Here, we take a look at all 13 of Spain's three-Michelin-star restaurants. From Barcelona to San Sebastian, many of these talented chefs are putting locally sourced, sustainable ingredients at the center of their menus.
[See also: The Chefs Fighting to Make Fine Dining Sustainable]
Cenador de Amós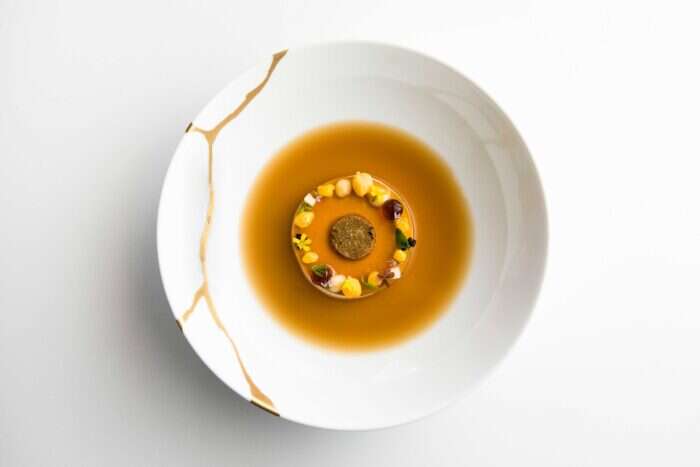 Housed within an 18th-century baroque mansion in the northern region of Calabria, Cenador de Amós was created by renowned chef Jesus Sanchez in 1993. Over the past 27 years, Sanchez, who remains at the helm, has racked up the accolades and established himself as a heavyweight of modern Spanish gastronomy. His artistic approach as well as his commitment to Calabrian flavors and local produce shine through in the two tasting menus on offer, priced at around $260. The Michelin Guide gave a special mention to the sourdough bread, describing it as "extraordinary."
Arzak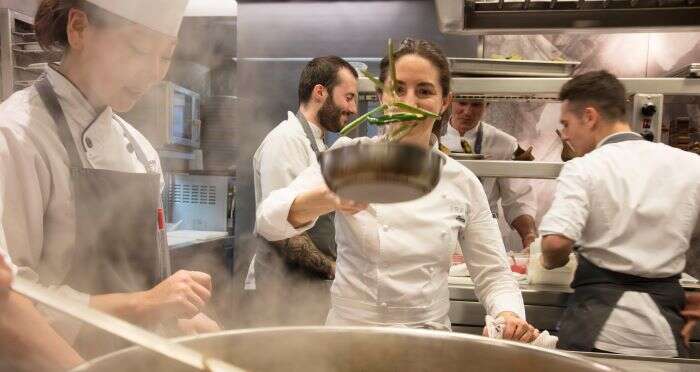 Arzak is run by renowned chef Juan Mari Arzak, one of the original pioneers of New Basque Cuisine, and his equally acclaimed daughter Elena, winner of Veuve Clicquot's Best Female Chef in the World 2012. This celebrated Donostia-San Sebastián establishment earned a third Michelin star in 1989 and has held on to it since. Rooted in traditional Basque cooking with an avant-garde twist, Arzak fuses local produce such as scorpionfish and piparras (long green peppers synonymous with the region) with global flavors such as Japanese koji marinade. The tasting menu costs around $310 and is constantly evolving, with new dishes developed in the onsite taste lab. Only the freshest fare will do, and you will often find Elena at the local market selecting ingredients with meticulous detail. 
Azurmendi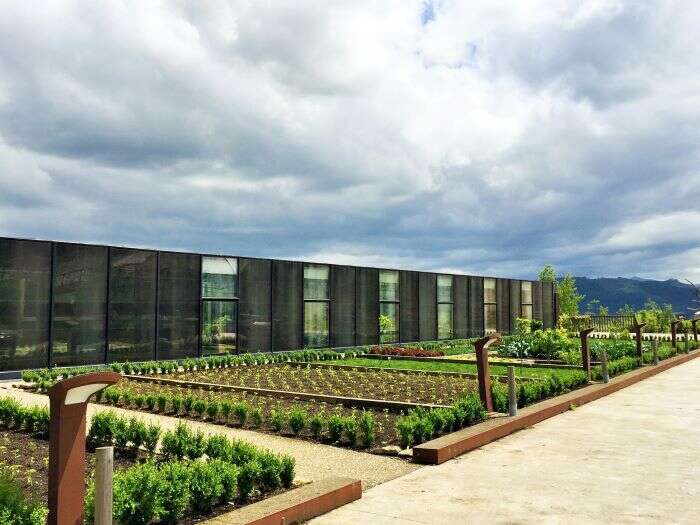 Enveloped in the green surroundings of Basque countryside sits Azurmendi, a previous winner of Elite Traveler's Top 100 Restaurants in the World. It is also a two-time winner of the world's most sustainable restaurant, awarded by World's 50 Best Restaurants. Led by innovative young chef Eneko Atxa, Azurmendi is environmentally conscious to its core; from the rainwater reused in the onsite vegetable and spice garden to the building's bioclimatic design. Dishes are precisely executed with personal touches and are unmistakably Basque. Atxa says: "In each bite, you have a piece of my land and my culture."  The $300 tasting menu is adorned with authentic ingredients, with dishes such as Iberian pork glazed Castañeta with creamy parsley and truffle.
Akelarre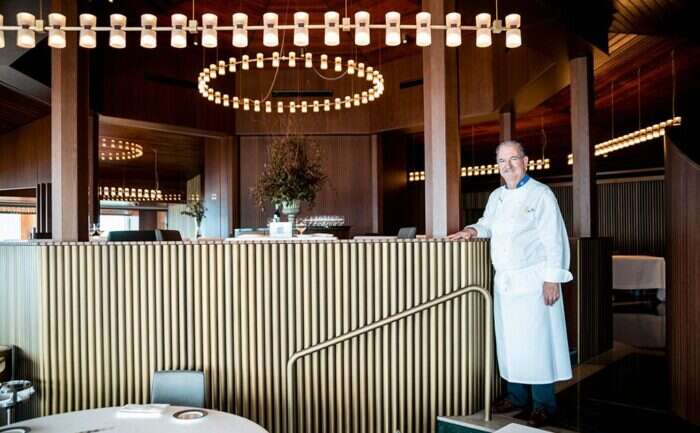 Sweeping views of the Bay of Biscay greet diners as they arrive at the acclaimed Akelarre restaurant in Donostia-San Sebastián. Chef and owner Pedro Subijana is somewhat of a Spanish celebrity and has been at the heart of the restaurant for 45 years. Akelarre is another establishment at the forefront of New Basque Cuisine, and the two tasting menus, priced at $295 each, are an exciting and creative affair that stay true to the region's traditional roots. Highlights include hake in seaweed steam with plankton and oyster leaves, and Subijana's take on Kokotxa (a local hake dish) accompanied by pumpkin seed emulsion and garlic bread.
Martin Berasategui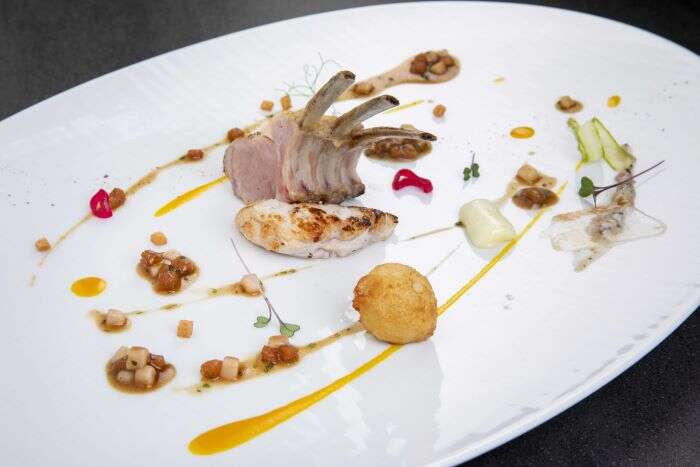 The restaurant is the namesake of a chef who has not one but two restaurants on our list – the other being Lasarte in Barcelona. His eponymous restaurant is located four miles south of San Sebastian in Lasarte-Oria. Dishes are created using local ingredients delicately executed with a touch of haute cuisine, influenced by his training under the creme de la creme of French chefs, including Alain Ducasse. The tasting menu costs $350 per person, and recent dishes include caramelized millefeuilles of smoked eel, foie gras, spring onion and green apple, and crunchy hazelnut toffee, frozen wasabi and "pacari" chocolate frost.
El Celler de Can Roca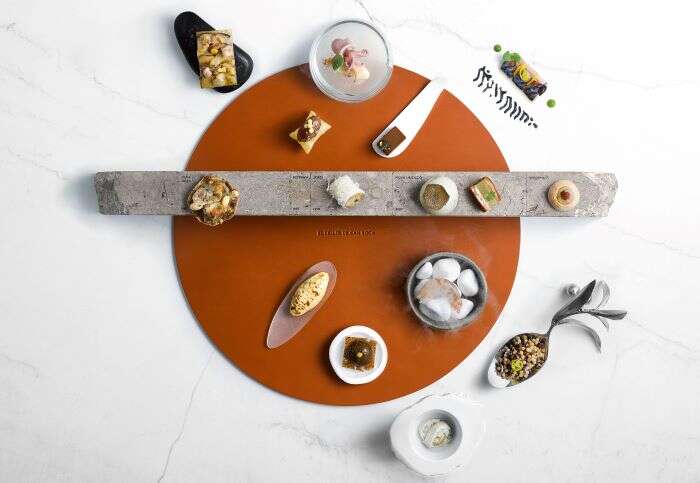 Voted the world's best restaurant in 2013 and 2015, Girona's El Celler de Can Roca is run by the three Roca brothers, each an expert in his craft. The eldest, Joan, is the restaurant's chef, middle brother Josep is the sommelier, and the youngest, Jordi, oversees dessert as pastry chef. Dining here is a theatrical experience from start to finish, with one tapas dish on the 18-course tasting menu arriving in a mini cardboard replica of the Roca's parents' beloved restaurant, housing a number of exquisitely designed nibbles such as pigeon parfait with orange and calamari alla Romagna. The gastronomic hotspot is committed to sustainable practices, with its own vegetable garden, and the team runs a number of initiatives, including a glass upcycling workshop. Reservations are hard to come by, and you can expect an 11-month wait for a table, with prices around $430 per person.
ABaC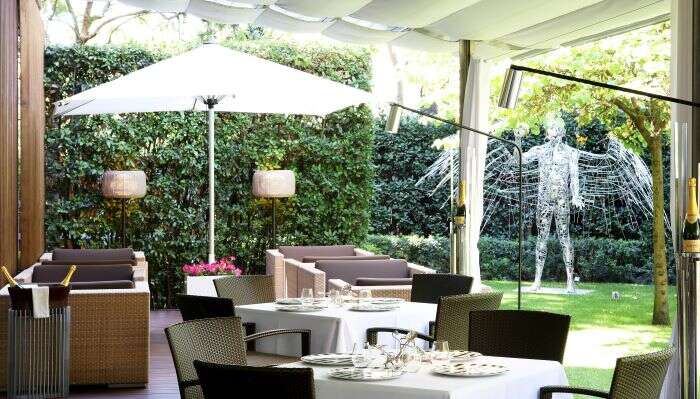 A judge on Spain's Masterchef television program, ABaC's chef Jordi Cruz has been making waves in Spanish gastronomy since the age of 24 when under his leadership, Barcelona restaurant Estany Clar was awarded a Michelin star, making him the youngest head chef in Spanish history to achieve such recognition. He has continued to impress at his own restaurant, ABaC, which serves modern Catalan-inspired cuisine with a global edge. The restaurant describes its $275 tasting menu as 50% traditional and 50% avant-garde and includes dishes such as black stew of grilled squid with black garlic, yuca, chipotle and citronella, as well as the eclectic bearnesa foam and chawanmushi crayfish with tarragon, which combines French and Japanese elements. 
Lasarte
Berasategui's second restaurant on the list makes him the only Spanish chef with two three-Michelin-star restaurants. His seven restaurants have an impressive 12 stars between them. Lasarte in Barcelona was awarded its third star in 2017 and is named after the chef's hometown in the Basque country. Indeed, Basque and local Catalan influences come together seamlessly in the ever-changing menus. Diners are spoiled for choice, as Lasarte has two tasting menus priced around $300 per person as well as an impressive a la carte menu. The cuisine is imaginative and beautifully presented. Recent dishes have included charcoal ox fillet, with artichokes with shallot and port wine sauce, and queen scallop with mushrooms, quail egg, cauliflower and truffle. 
DiverXO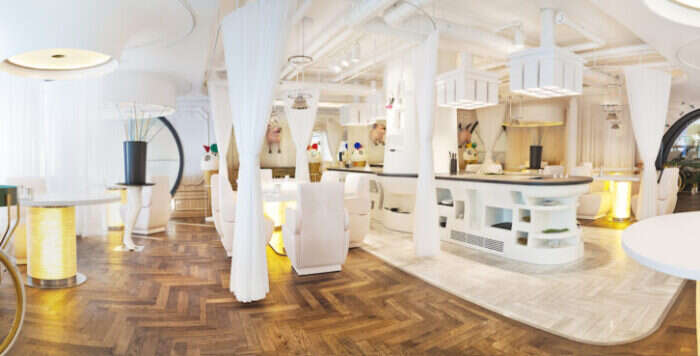 Madrid's only three-Michelin-star restaurant is much more than somewhere to eat. The restaurant describes a visit here as "a journey through the hedonistic, greedy and creative world of Dabiz Muñoz." Celebrity chef Munoz has an original approach to cooking, and his $300 Flying Pigs menu has been created to surprise. It unites Iberian and global cuisine within highly unusual and artistically presented dishes including steamed foie ramen, coconut ganache with black garlic and blackcurrant bubblegum, and an Indian-inspired roasted caviar dish with vindaloo curry and Greek yogurt. The setting is equally outlandish, with swarms of ornamental butterflies and winged pigs embellishing the dining room. 
[See also: A Guide to All Three-Michelin-Star Restaurants in the USA]
Quique Dacosta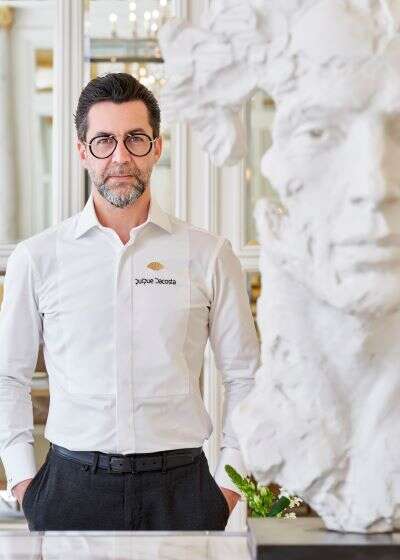 Around 60 miles south of Valencia, set within a Mediterranean villa, is the Quique Dacosta restaurant, named after its greatly admired and dedicated chef. The Michelin Guide describes eating here as "a unique gastronomic experience," and Dacosta aims to deliver a treat for the senses. The beautifully put-together $260 tasting menu offers inventive cuisine influenced by the Valencia region, the Mediterranean and beyond. Dacosta prides himself in the use of local ingredients, and the restaurant is seasonal, usually opening between February and November.
Aponiente
Some see chef Ángel León as a culinary visionary, and at Aponiente he invites diners to delve into "cuisine of the unknown sea." His official title at the restaurant is captain of the boat, and the chef's love affair with the sea runs deep, so much so that his food isn't just supportive of sustainable fishing practices, it is defined by it. Leon creates exceptional cuisine, turning what some might consider sea waste into critically acclaimed dishes. Aponiente's $265 tasting menu often exclusively incorporates sustainable ingredients from the sea, and the restaurant was awarded the Michelin Guide's 2020 Sustainability Award.
Atrio
The 2023 Michelin Guide for Spain saw Atrio scoop the coveted three-star accolade. Set within a boutique hotel in the historic town of Caceres, head chef Toño Pérez impressed inspectors with his elegant, creative dishes. The tasting menu is a wonderful celebration of the Iberian pig and the vibrant produce of Extremadura. There's also an enormous wine cellar brimming with special vintages.
Cocina Hermanos Torres
Last but by no means least on our roundup of every three-Michelin-star restaurant in Spain is another new entry. Cocina Hermanos Torres not only managed to achieve the top award in the 2023 Michelin Guide for Spain – it was also given a Green Michelin Star in recognition of its commitment to sustainability. The eatery has a farm estate in Extremadura where it sources many of its ingredients and works tirelessly to support local producers. Twin brothers Sergio and Javier helm the kitchen, crafting an ever-changing tasting menu that is both playful and inventive.
[See also: Four Talented Young Chefs with Green Michelin Stars]
For more information on the world's finest restaurants, visit our Top Restaurants database.