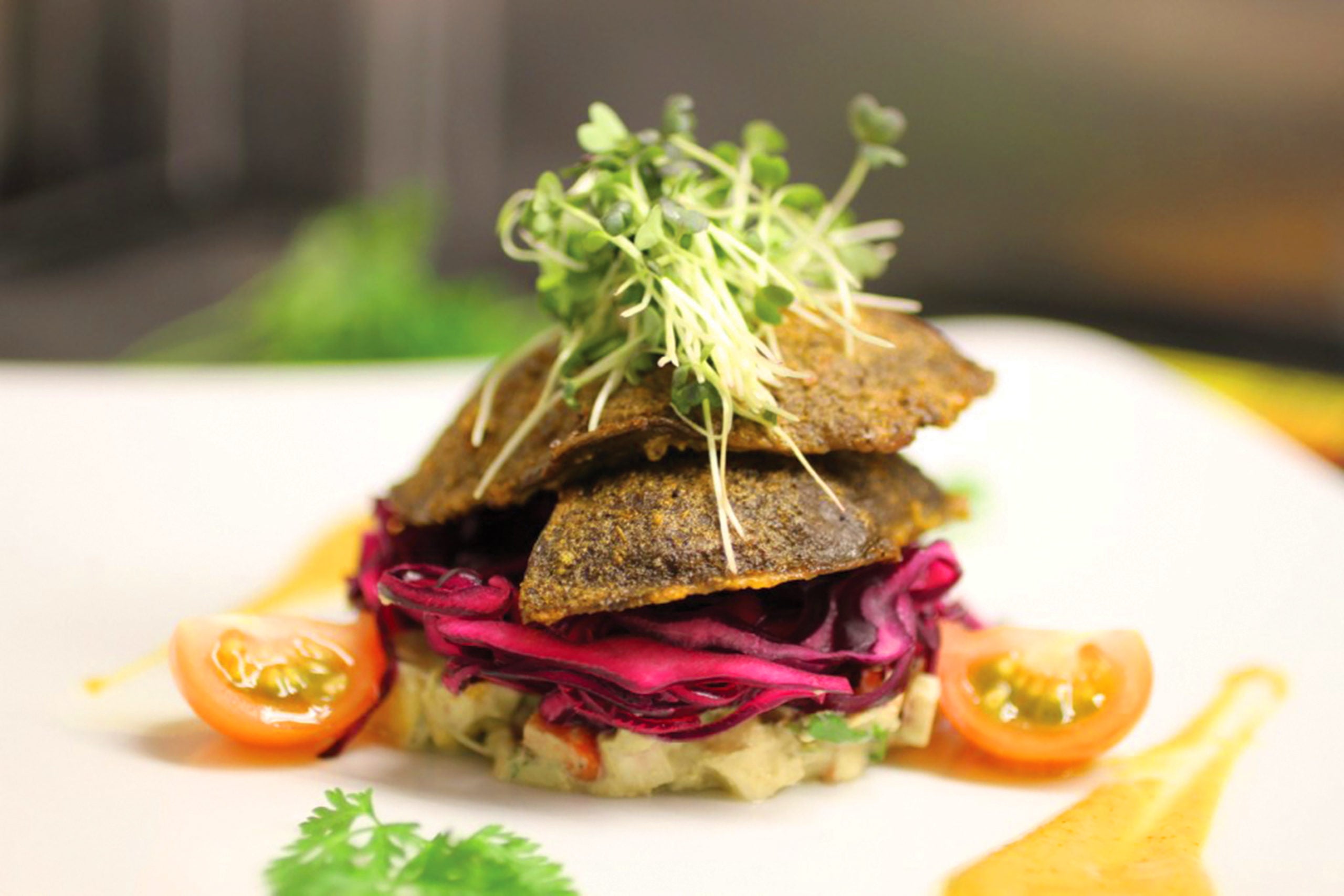 Porto may be associated first and foremost with the locally produced wine but the region is equally as accomplished for its gastronomy. Bringing the region's exceptional produce together with a wealth of culinary creativity, restaurants here are providing an exciting dining experience. We take a look at the 5 best restaurants in Porto.
The Yeatman
Situated within a luxury wine hotel and spa on a hill overlooking Porto, this two Michelin star restaurant is celebrated for its views over the Douro River and historic center of town, as well as for showcasing the best of Porto's food. The imaginative cuisine of chef Ricardo Costa combines the traditional flavors of Portuguese food across the nation's distinct regions, with contemporary cooking techniques and presentation. Diners can choose between the restaurant's three tasting menus which are designed to take you on a journey through Portugal's diverse wine regions.
Antiqvvm
Choosing where to eat in Porto can be a real challenge. The city has so many great restaurants, but Antiqvvm is widely considered one of the best places to eat in Porto, so much so it earned a Michelin star in 2016. Mediterranean cuisine is fused with international influence, and made using premium seasonal produce and modern culinary techniques. Chef Vitor Matos and his team create sumptuous dishes such as royal pigeon and maroon calf tail with foie gras and beets, and truffle and Wagyu with consommé of veal and mushrooms, which can be served within multi-course tasting menus or a la carte.
Pedro Lemos
Located near the Douro River in a restored stone house, this restaurant provides an atmospheric dining setting, whether you're in the cosy dining room or out on the rooftop terrace. But, having been awarded a Michelin star, the food is what people really come here for. A set menu of contemporary cuisine created by chef Pedro Lemos and his team places much of the focus on the quality of seasonal local produce used, from both the land and sea.
Casa de Chá da Boa Nova
Dramatically set on the rocky coast of Leça da Palmeira, this restaurant immediately makes an impression with its open-fronted, ocean-facing dining room and contemporary structure. At this one Michelin starred restaurant chef Rui Paula creates imaginative dishes using local fish and seafood along with regional produce from the land. The three tasting menus—Sea and Earth, Atlantic and Boa Nova—incorporate dishes like lobster with tarragon and cress, duck with rhubarb and foie gras, and a Port wine with violet, manjari and fig dessert, setting this dining spot apart from other Porto restaurants.
Euskalduna Studio
There are plenty of good restaurants in Porto, but as far as experiential restaurants go, Euskalduna Studio is one of a kind. As the culinary workshop of chef Vasco Coelho Santos, Euskalduna Studio showcases experimental dishes that play with flavor and texture to provide a unique gastronomic experience. Unlike most conventional restaurants, the kitchen is open for diners to interact with the kitchen team, ensuring each person's dining experience is personalized. Inspiration for new dishes is taken from around the world, but the produce is most often local, seasonal and from small producers. The regularly changing menu here consists of 10 moments, with wine selected by the sommelier Edgar Alves.