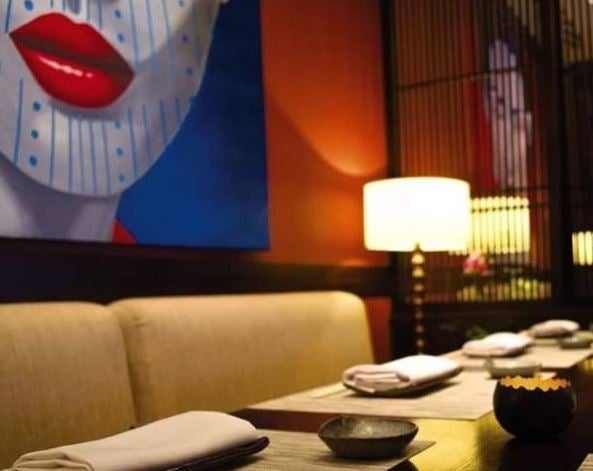 Fine produce and the Brazilian spirit has been fused with international influence in Rio's most outstanding fine dining restaurants. Each having garnered a series of culinary accolades and established a reputation for serving exciting cuisine, these are the five best restaurants in Rio de Janeiro.
Oro
Multi-award-winning and with a Michelin star, Oro is a restaurant that people travel from far and wide for. In fact, the restaurant is seen as a leader in the evolution of Brazilian fine dining for its exciting contemporary cuisine and focus on cooking over fire. Two menus are on offer here: the Creativity tasting menu, which draws on the seasonal produce, and the bespoke two-course Affectivity menu consisting of house specialties. Chef Felipe Bronze, who has garnered a series of awards too, is the creative force behind this celebrated food, which is paired with wines chosen by accomplished sommelier Cecilia Aldaz.
Lasai
Chef Rafa Costa e Silva earned Lasai a Michelin star with his Basque-inspired modern cuisine, and placed the restaurant among the top restaurants in Latin America. Guests here can dine within the historic house that dates back to 1902 or out on the terrace with a view of Christ the Redeemer. Creative farm-to-table cuisine is on the menu, taking ingredients grown in the restaurant's two gardens. Try dishes like pulled braised oxtail on homemade brioche or the scallops with marrow and herbs, complemented by the restaurant's cocktails or wine.
Olympe
First opened in 1983, this restaurant by chef Claude Troisgros focuses on combining the principles of French cooking with Brazilian influence. As the third generation in a family credited for pioneering Nouvelle Cuisine in France, Troisgros elevated the restaurant to world-class status, earning a Michelin star. Now his son Thomas is at the helm of the kitchen, creating dishes such as slipper lobster confit in melted butter with vanilla from Bahia, potato crisps and Dedo de Moca pepper.
Mee
This Michelin starred restaurant within the Belmond Copacabana Palace luxury hotel is the Pan-Asian dining spot of celebrity chef Ken Hom. Within a contemporary Asian-inspired dining room, guests can tuck into a diversity of Asian cuisine from a degustation menu and from the sushi bar. Try Wagyu filet mignon with seared foie gras and spicy miso sauce, crispy dusk confit marinated in spices or traditional Shanghai lobster soup dumplings. Dishes here can be paired with sake.
Eleven Rio
At this restaurant in Ipanema, the celebrated chef Joachim Koerper creates a menu of European and Portuguese cuisine based on the culinary offering of Eleven Lisbon in Portugal. See why this restaurant has been awarded a Michelin star by trying dishes such as rock lobster with fennel in textures and citrus sauce, oxtail with foie gras and smoked eel, and low temperature suckling pig with tomato chutney and pont-neuf potato.