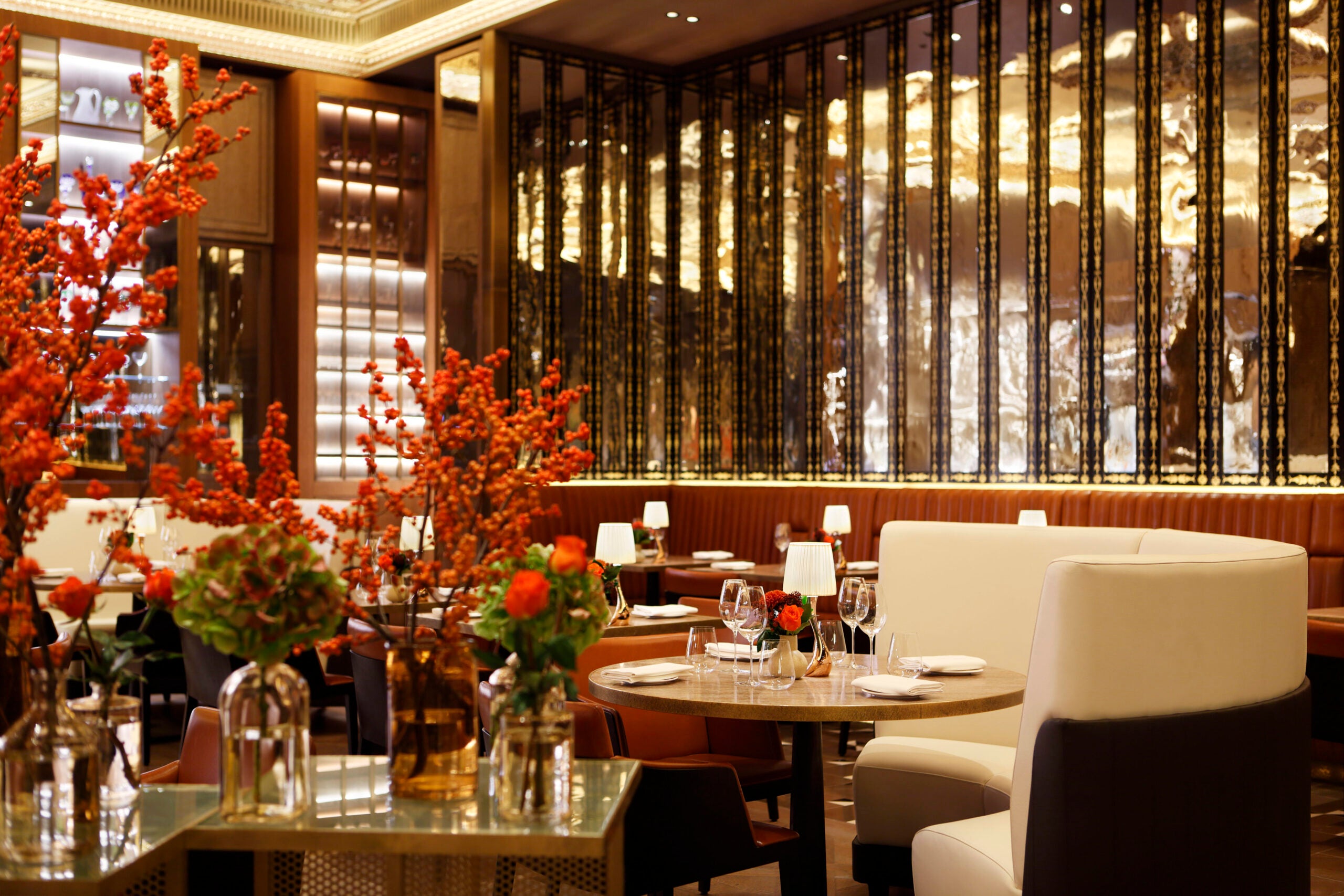 The Grill at The Dorchester first opened its doors 88 years ago, making it one of the longest-standing fine dining restaurants in London. But the last decade has been transformative for the city's food scene. New and exciting concepts appear every week on London's streets, and The Grill fell out of relevance. Now, it is threatening a comeback with a young and talented head chef at the wheel.
One advantage The Grill at The Dorchester had over its rivals was its position within one of London's most luxurious hotels. As the rest of London struggled with rising rents and declining footfall, The Grill was able to continue where it may have otherwise failed. But it is only through the prospect of failure that the cream can rise to the top. Complacency is inevitable without it.
The Grill at The Dorchester had all but faded from the radar when news emerged that one of the country's brightest young culinary talents was taking charge. At 26 years old, Tom Booton is the youngest head chef in the restaurant's history and is exactly what was needed to draw diners – not just hotel guests – through its doors.
Booton spent almost four months developing a new menu that focuses on modern British cuisine and, of course, grill cooking. This new menu launched in November and Elite Traveler was invited to be among the first to experience it.
The Grill at The Dorchester is now noticeably more inviting. The dinner menu comfortably fits on a single piece of A4 paper. Diners choose from three or four courses. Each course has just four to five options in each. There is also a vegetarian menu with the same structure albeit with fewer choices.
Booton may have been minded to play it safe with his first menu and take the low-hanging fruit offered by revamping a restaurant long overdue for an update. A rack of lamb and a grilled plaice both sound like dishes from a bygone era, yet both are executed with the utmost finesse and come with subtle modern twists. Veal sweetbreads are served underneath a beautiful layer of lentils, celeriac and maitake mushrooms. A Scotch egg made from prawns instead of the traditional pork and served with a warm tartar sauce is a revelation.
A touch of theater has been added to an already-accomplished dessert menu. We are invited to sit at the Pudding Bar, where our desserts are prepared in front of us by a dedicated chef. This six-seater bar adds to the sense of casualness as diners get up, move around and interact with Booton and his team. If you are going to install a Pudding Bar, you need to deliver on the sweets and in that respect Booton certainly does.
We opt for the Double Decker, an elevated take on one of Great Britain's best-loved chocolate bars. It is so densely packed with chewy nougat and chocolate that a fork barely manages to cut through. It's a nostalgic taste for any Londoner. The standout dessert on the menu is banoffee tart, which is served with roasted banana ice cream. The waiter also offers luxurious chocolate shavings by the spoonful as you would parmesan on pasta. One scoop, two scoops… three scoops. I could go on but social anxiety compels me to say that three is, indeed, enough (no it isn't).
As well as the Pudding Bar, there is another that serves dedicated cocktails separate from the hotel's famous Bar at The Dorchester. Developed by the hotel's senior bartender, Lucia Montanelli, signature cocktails abide by the Britishness of the menu with concoctions including the Gentleman Tom, the Tiddly Wink and the Cheeky Chappy.
Booton has certainly succeeded in breathing new life into one of London's oldest culinary institutions when it most needed it. The menu is now more in-tune with modern traditions and offers extremely good value for money at a time when its Mayfair competitors struggle to keep prices down. Most importantly, with Booton at the helm, it seems far more adaptable to change. From an old restaurant seemingly stuck in its way, The Grill at The Dorchester has given a platform to an innovative and talented young chef who is ready to show the world what he can do.