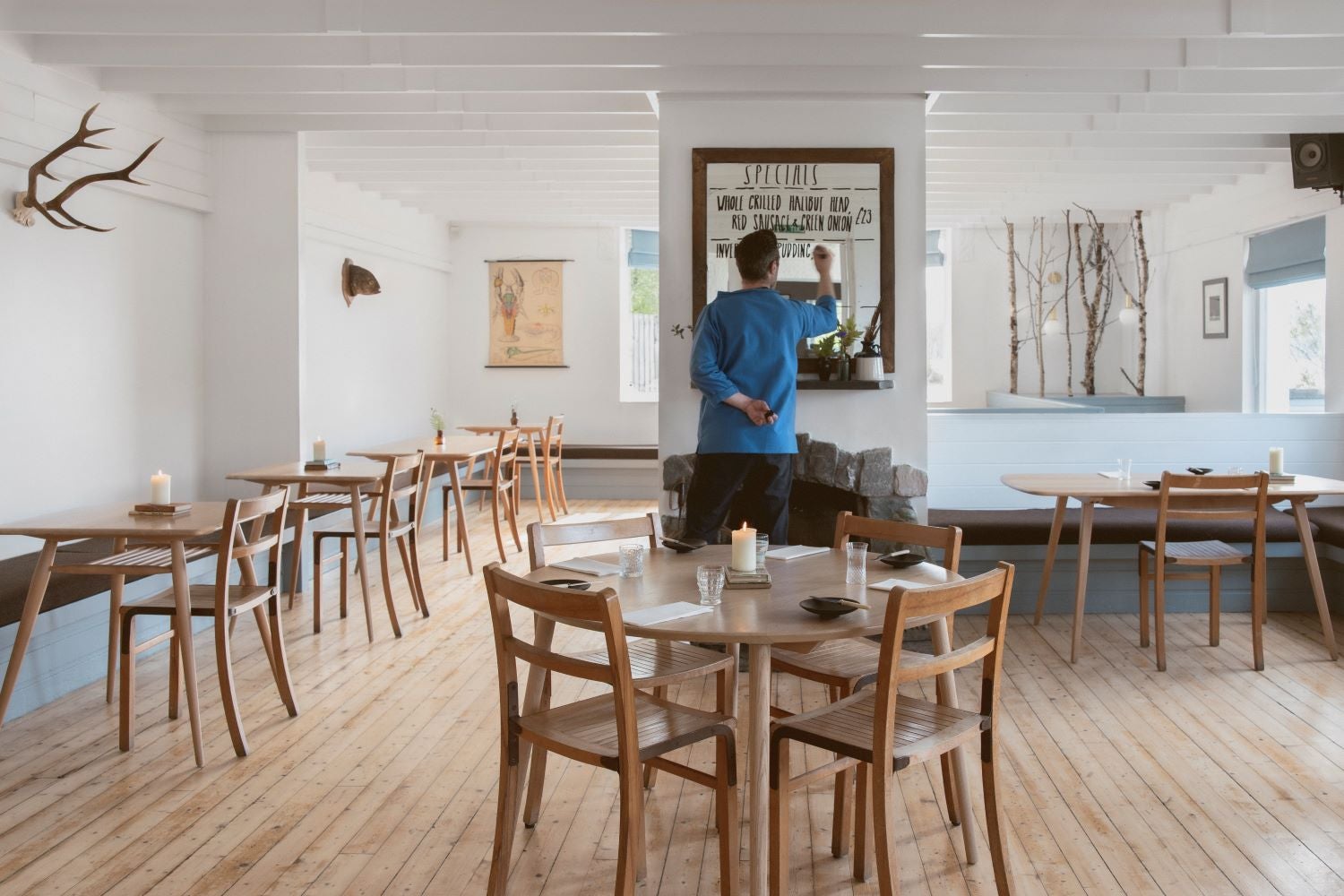 Zero waste dining has been increasingly gaining traction in the UK over the past five years. A step-up from simply sourcing sustainable produce, a zero waste approach sees forward-minded restaurants adopting innovative strategies to utilize as much of any given ingredient, including the bits that many other chefs would discard. Anything that can't be used will then be recycled or composted meaning the trash can is pretty much off limits.
And it's an environmentally-conscious practice that the fine-dining industry is keen to champion, with Michelin introducing its Green-Star accolade for the restaurant's flying the eco flag. This year, 23 restaurants across the UK and Ireland were awarded this coveted new accreditation, which considers four key criteria before dishing out the new distinction, two of which relate to food waste.
With this in mind, Elite Traveler has curated a list of some of the best zero waste restaurants across the UK. Some to make our list were recently awarded a coveted green star; those which have not are sure to be in the coming years. What each eatery does have in common, however, is the fact that all are leading the way when it comes to limiting food waste and creating produce-led menus that only incorporate the finest, local and sustainably sourced ingredients.
[See also: The Most Iconic Restaurants of the Elite Traveler Era]
Coombeshead Farm
Coombeshead Farm is the epitome of farm-to-fork dining. Spanning 66-acres of green meadows, woodland and streams this working farm features a cozy guest house and of course, a restaurant. 
Eco-conscious regenerative agriculture methods are employed on the land with compost coming from food waste, while a no-dig vegetable garden means the natural soil structure remains undisturbed. 
The restaurant strives to produce as much of the ingredients utilized in its seasonal best of British menus, rearing pigs, sheep and ducks at the farm in a sustainable and responsible manner, along with growing all of their own fruits and vegetables. The farm also mills its own flour and age-old techniques such as curing and pickling help to preserve produce that otherwise may go to waste. Ever resourceful, the team even uses the leftover lard to produce their own soap. 
Hypha
Hypha is a pioneering eatery located high atop Chester's historic city walls in the north of England.
The second on our shortlist of zero waste restaurants in the UK, it aims to use every last stalk and stem from its hyper-local inventory of seasonal ingredients. The restaurant has built up close ties with a group of eco-conscious suppliers, growers and foragers right on their doorstep, ensuring all of the produce is as fresh as possible.
Hypha's founder Nick Friar's unwavering commitment to zero waste has led the restaurant to form innovative new approaches to creating its ever-changing vegan mico-seasonal tasting menu. The eatery has its own fermentation lab and creative food workspace where nothing goes to waste, acting as a demonstration of how a bit of creativity can help the food industry limit its environmental impact.
Inver
Tucked away on the remote shores of Loch Fyne on Scotland's west coast, Inver offers a modern take on traditional Scottish dishes served up within the characterful surrounds of a former crofter's cottage and boat store.
Michelin branded Inver as one of the "UK's most sustainable restaurants" and it's clear why. The restaurant's chef-owner Pamela Brunton lives and breathes sustainability, with an MSC in food policy working for food charities. 
Brunton creates Inver's menus based on what's available, sourcing the finest local, wild and foraged ingredients. There is an equal helping of vegetables, fish and meat dishes to choose from and when meat (sourced from local high welfare, low impact farms,) is used, a zero waste approach is taken, utilizing everything from the fat through to the bones. Food waste is composted and the discarded oyster and mussel shells are returned to the loch. 
[See also: The Zero Waste Restaurants in the USA]
Silo
After opening in Brighton on England's south coast in 2015, Silo decided it was time for a change of scene and reopened in hipster-dominated Hackney in East London 2019.
Largely heralded as the first zero waste restaurant in the UK, Silo's waste-not-want-not philosophy actually began life in Australia in 2011, where its first branch was opened by environmentalist Joost Bakker. Born out of the concept of not having a bin in the kitchen, Bakker employed British chef Douglas McMaster to take the helm. McMaster subsequently brought the zero waste approach back to the UK. 
Silo's method of cookery is based on respect for the environment and the produce. When it comes to meat, a 'nose to tail' ideology is employed ensuring all parts of an animal are utilized. A surprising amount of produce is created on-site; there is an in-house flour mill; butter is churned and the on-site brewery creates fermented drinks. The out-sourced ingredients are from suppliers that are in tune with the restaurant's sustainable ethos and there is zero tolerance of plastic, with everything delivered in reusable vessels. If that wasn't enough, any leftovers are fed to Silo's aerobic digester which can generate up to a whopping 60kg of compost in one day.  
Spring
Occupying a bright, freshly restored 19th-century drawing room within London's iconic Somerset House, Spring is led by acclaimed chef Skye Gyngell, previously head chef at Michelin-starred Petersham Nurseries. 
An elegant a la carte menu with Italian influences sits alongside 'Scratch', the restaurant's zero waste menu which was launched in 2016. This was shortly followed by Gyngell and her team launching a plastic-free campaign which, amongst other things, resulted in Spring becoming the UK's first single-use plastic-free restaurant in London.
No matter which menu diners order from, they will enjoy dishes created using a produce-driven seasonal approach. Highlights include Tortellini of sheep's milk ricotta, tomato water, olive oil and summer herbs or responsibly sourced lamb with cauliflower purée, braised radicchio and salsa verde.
Ugly Butterfly
The final entry on our shortlist of zero waste restaurants in the UK is Ugly Butterfly. Like Silo, it has made a home in pastures new, moving from London's bustling Covent Garden to the shores of Cornwall. 
Ugly Butterfly is set to reopen this August in its new location within the exclusive Carbis Bay Hotel and Estate, where the G7 held its 2021 summit. In fact, chef Adam Handling's first diners were some of the world's most powerful leaders, including Joe Biden and Boris Johnson.
Like its Covent Garden predecessor, the new Ugly Butterfly will transform locally sourced, quality ingredients into beautiful plates of food. Remaining firmly committed to eliminating waste, the Ugly Butterfly bar will feature an all-day menu that uses trims and offcuts from the restaurant to create a delicious selection of drinks and nibbles.
[See also: The Chefs Fighting to Make Fine Dining Sustainable]