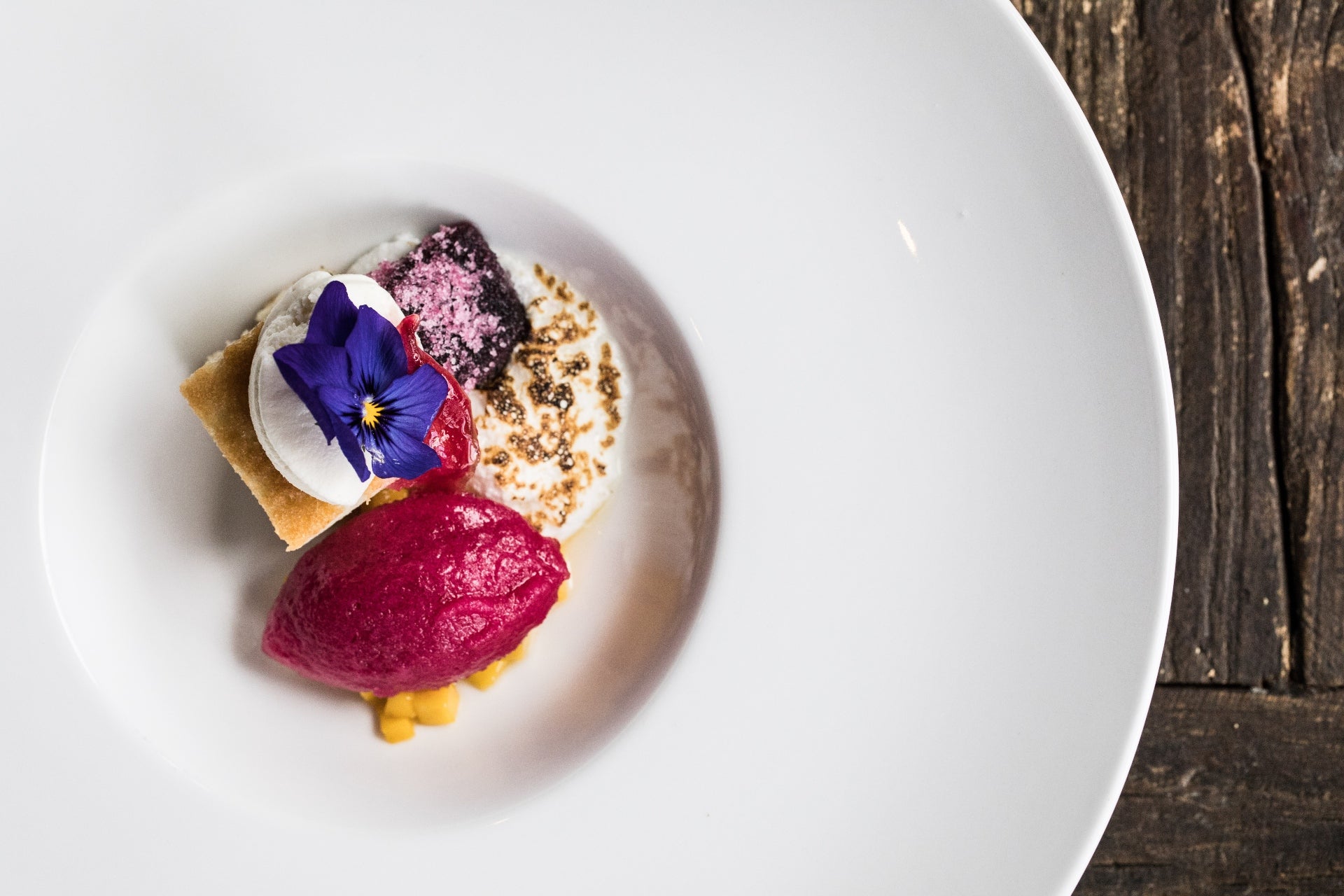 Across the world, the fine dining restaurant scene is changing. Whether it's the new Michelin Green star, the zero-waste restaurants cropping up around the globe or the collection of chefs fighting to make dining more sustainable, the industry is waking up to its role in the fight for a greener future.
This is especially true when one considers the impact that restaurants have on waste. Food waste, for example, accounts for around 8% of global greenhouse emissions; in the USA alone, food and packaging waste accounts for nearly half of what is sent to landfills. It's a problem that some restaurants are trying to solve by becoming zero waste establishments, using innovative strategies to make sure they recycle and compost as much as possible, or avoid creating waste altogether.
With this in mind, we've found a collection of top zero waste restaurants – and one special wine bar – from across the USA, to show how having sustainable practices and minimizing waste can go hand in hand with world-class fine dining.
The Harbor House Inn
Located beside the Pacific Ocean on the beautiful Mendocino coastline in California, the Harbor House Inn is a boutique hotel set within a landmark 1916 Craftsman-style building; it has only 10 rooms and its own private cove. The Harbor House Inn is also well known for its dining offering – a 25 seat restaurant with ocean views focusing on seasonality and coastal cuisine.
The restaurant at the Harbor House Inn has received both a Michelin star and a Michelin Green star for its sustainability efforts. Its executive chef Matthew Kammerer writes the daily menus depending on the availability of produce from the Harbor House Inn's farm – where the team grows and sources 80% of their food – and what they can forage from local tidepools. The hyper-local restaurant also minimizes waste with its EcoRich Elite II Composter, which transforms vegetable waste into compost overnight.
Lionfish
Situated in a bright, contemporary two-story space in the heart of San Diego, Lionfish is a sophisticated restaurant specializing in coastal cuisine, sushi and small plates that are influenced by seasonal ingredients. Its executive chef is local legend Jojo Ruiz, who has made it his mission to only use sustainable seafood from trusted fishermen; Ruiz is also the executive chef of Lionfish's sister restaurant Serẽa, which follows similar practices.
It is paramount to Ruiz that Lionfish is as ocean-friendly as possible across all its practices, which includes working to reduce its disposable waste. The restaurant has an intensive recycling scheme and only uses eco-friendly supplies, including biodegradable straws and take-out containers. Ruiz also makes a point to use alternative fish and seafood species as options on the menu, in an effort to make the seafood supply chain more sustainable and avoid popular – and overfished – varieties of fish.
Rhodora
Slightly different from the other restaurants on our list, Rhodora is a small, laid-back wine bar situated in the heart of Brooklyn. Rhodora has made this list thanks to its focus on sustainability, the environment and respect for humans – it has a mission to become the first zero-waste wine bar of its kind in the whole of the USA. It also wants to reimagine the "typical restaurant hierarchy", training all staff to take on a range of roles so that there is no divide between the front and back of house.
The wine bar serves natural and organic wines alongside tapas-style sharing plates, with the menu celebrating small-farm winemakers that share Rhodora's ethical ethos. The wine bar's concept means that nothing is sent to landfill; whether for its food and beverage offerings or behind-the-scenes operations, Rhodora's team will only source and use products that can be composted, recycled or upcycled.
Osteria Mozza
Award-winning Italian restaurant Osteria Mozza is renowned in its home city of Los Angeles for its handmade pasta and its white marble Mozzarella Bar, where diners can order a collection of exquisite small plates designed by famed chef and co-owner Nancy Silverton. As well as having an exciting food offering, Osteria Mozza prides itself on its sustainability throughout all of its processes, whether this is water use, locally sourced and organic produce or the waste it creates.
As part of its efforts to become a zero-waste restaurant, Osteria Mozza has worked with Foodprint Group (a certified zero-waste advisor) to help the team reduce its waste and increase recycling. All pre-consumer food waste is composted, everything from its cardboard and plastic packaging to the grease from food is recycled and its take-out containers are made from recycled materials. As well as this, Osteria Mozza has made efforts to reduce its energy consumption by swapping to energy-efficient appliances.
[See also: The Most Iconic Restaurants of the Elite Traveler Era]
Bulrush
Situated in the Grand Center Arts District of St. Louis, Bulrush is a contemporary restaurant and craft bar that specializes in "Ozark cuisine": dishes from the local area, with a focus on how those foods came to exist and the history behind them. Bulrush has a dedicated tasting menu for this concept (Thursday to Sunday), with each meal including an explanation about the food, the history of the dish and a QR code leading to further research the team has conducted.
Behind the cuisine at Bulrush is chef Rob Connoley, who also ensures a range of sustainable practices in the kitchen, including making sure Bulrush is a fully zero-waste restaurant – all scraps become sauces or drinks, or will be sent to compost. Compared to other restaurants that can create up to 50 gallons of food waste per night, Bulrush averages an astonishingly low five gallons of food waste per week. The ingredients used are fresh and hyper-seasonal, with many being hand foraged by the kitchen team to ensure they are gathered legally and ethically.