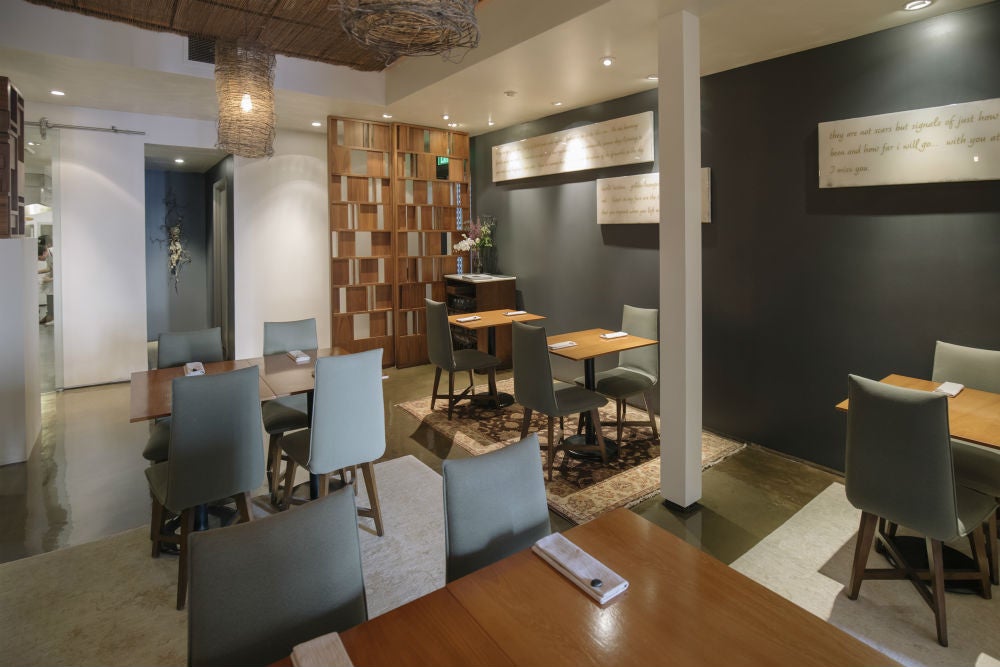 With three Michelin stars to its name, Atelier Crenn is characterized as an expression of taste, scent and vision, which aims to provide diners with a gastronomic discovery inspired by seasonal and sustainable produce, as well as both tradition and new inspiration.
Through her multi-course tasting menu, the French chef Dominique Crenn expresses the antiquity, emotion and truth behind the ingredients sourced through what she calls poetic culinaria.
Much of the produce is sourced from around San Francisco, while artisanal ingredients such as olive oil come from the part of the world they're known to be at their best.
While the menu changes with the seasons, repeat dishes that the chef has become particularly known for include Grain and Seed, which combines smoked buckwheat, quinoa soil and smoked trout roe with smoked sturgeon pearls and a bonito dashi broth.