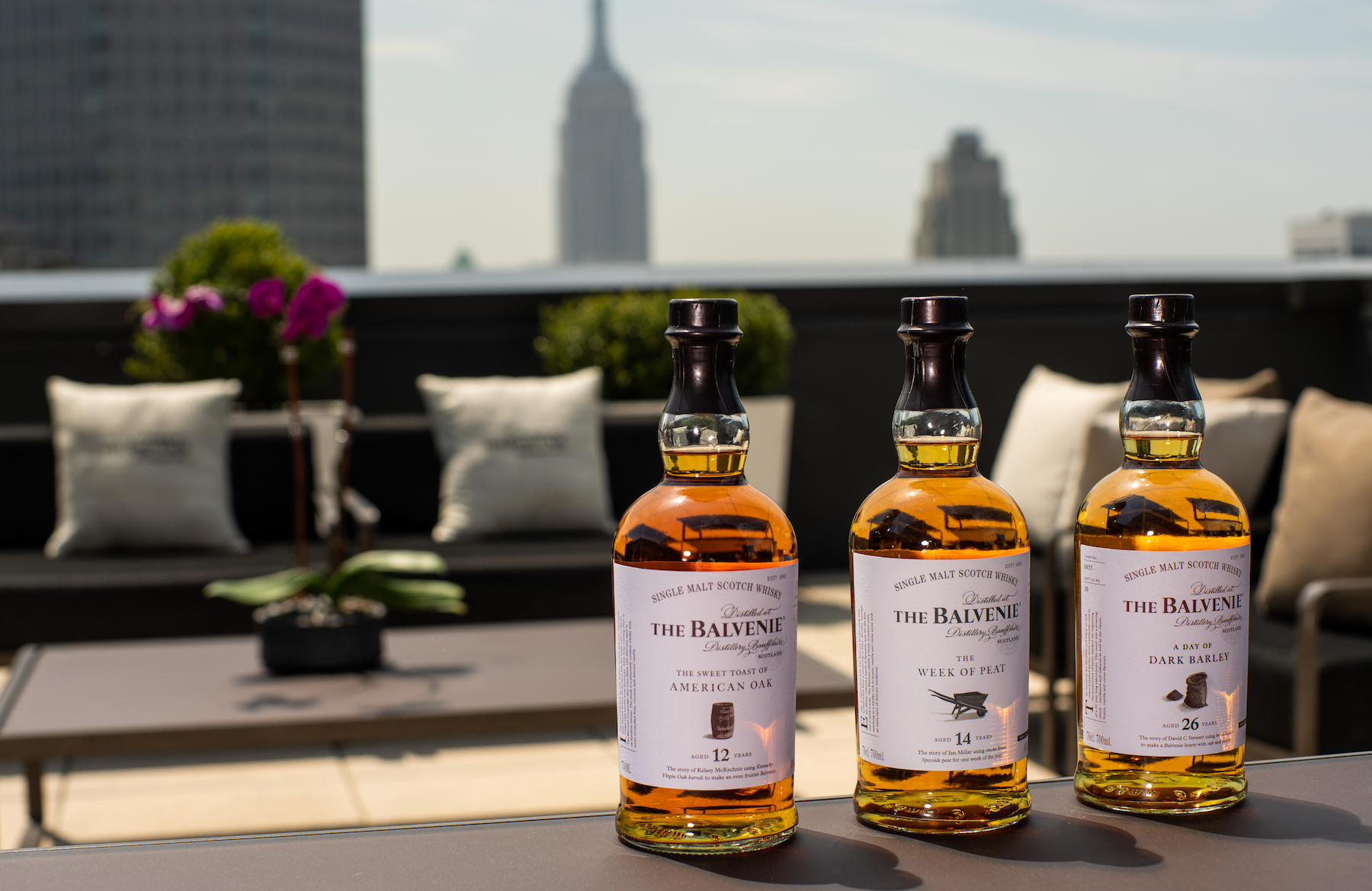 Today, The Balvenie Scotch Whisky launched its latest collection: The Balvenie Stories, a  collection of single malt whiskies that celebrate the evolution of the Scotch whisky brand as we know it today with expressions representing character, endeavor and craft created at The Balvenie Distillery. To celebrate this exciting launch, The Balvenie partnered with luxury travel company Celebrated Experiences (it has a specialization and deep knowledge of Scotland) to bring a once-in-a-lifetime experience for six people.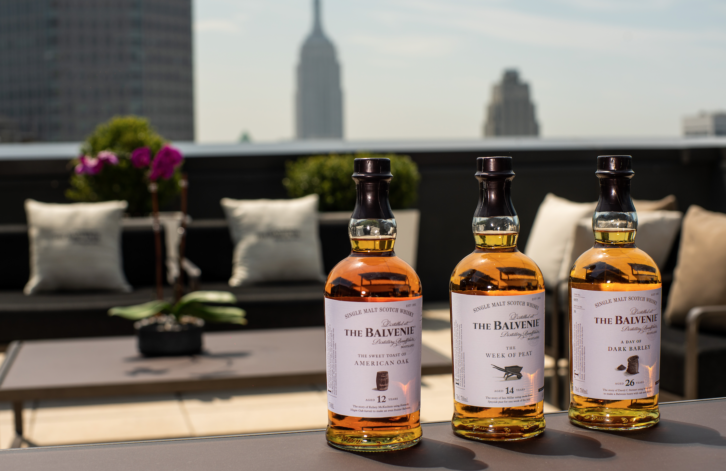 On June 19 and 20, up to six guests will get to experience The Balvenie-sponsored Celebrated Experiences Stories Suite, a three-story penthouse in Midtown Manhattan. During these two nights (at an undisclosed location until it's booked), you'll enjoy skyline views, dedicated Stories artwork throughout the penthouse, including pieces of the distillery brought over from Scotland, a guided tasting of the Stories range with The Balvenie's apprentice malt master, Kelsey McKechnie and a multi-course dinner paired with whisky. The night is far from over – a chauffeured driver will take you to the city's most revered speakeasies specializing in Scotch whisky and you'll get a signed bottle from The Balvenie malt master, David Stewart MBE.
Through this experience, guests will try the three expressions in the Stories range: The Sweet Toast of American Oak from apprentice malt master Kelsey McKechnie; The Week of Peat from former distillery manager Ian Millar; or A Day of Dark Barley from malt master David Stewart MBE. McKechnie will give you history of The Balvenie, including stories about the distillery and company in its hometown of Dufftown, Scotland, and you'll be one of the first people to taste these expressions side by side until they are released globally in early June.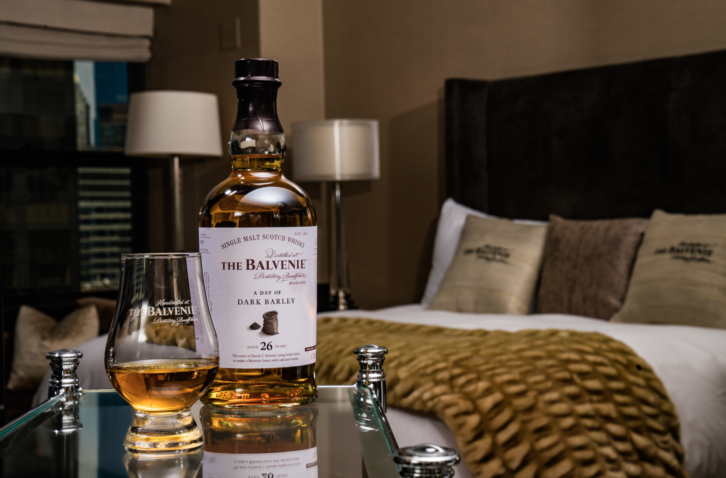 Available to book from now to June 7, this once-in-a-lifetime experience is for the diehard whisky lover. Whisky is an ever-present theme during your stay – even the suite in your room will incorporate peat and barley, two ingredients key in the making of Scotch whisky, as well as whisky-inspired bathroom amenities. There is only one package available and once it's sold, the experience is off the market.
From $60,000 for a two-night stay. Visit thestoriessuite.com to book.
Read more about The Balvenie on Elite Traveler: