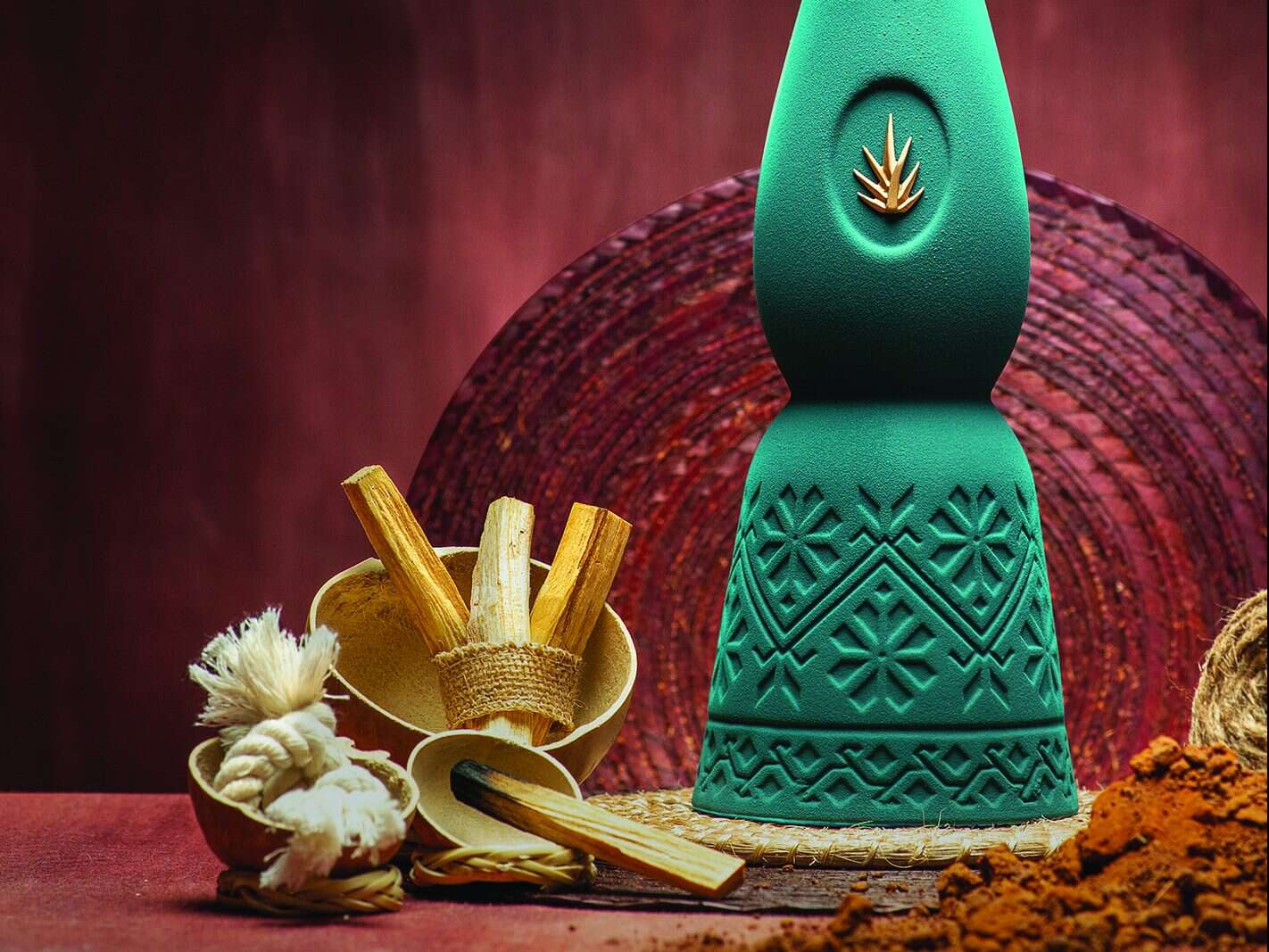 Luxury tequila brand Clase Azul has announced details of its latest spirit release, Clase Azul Mezcal Guerrero, which pays homage to the state of Geurrero, found on Mexico's southwestern coast.
Available across the US from April 1, Clase Azul Mezcal Guerrero is crafted from 100% agave papalote, which also goes by the name of agave cupreata. This specific variety of agave is unique to the mountainous Mexican states of Guerrero and Michoacan and has a prolonged aging period of up to 15 years. The resulting mezcal offers a balanced combination of both strong and delicate flavors and aromas: grapefruit skin and fresh wood lead into rosemary and peanut oil, with hints of butter and floral daisies to finish.
Clase Azul's 84 proof Mezcal Guerrero pays homage to the region in a number of ways, from the green-colored decanter designed to represent jade, which has extreme value in Mexico's ancestral cultures, to the bottle's cap, which is handcrafted using the Olinalá lacquer technique – an ancient craft that originated in Guerrero and is thought to date back to the pre-Hispanic period.
[See also: The Best Sipping Tequilas in the World]
The cap is also designed to represent the jicara, an ancient vessel crafted from the fruit of a calabash tree that Mexican women would proudly carry. The spirit's connection with the region's heritage is reinforced by the hummingbird motif that features on its cap: the hummingbird has long been a messenger of the gods, with the bird's feathers treasured for their magical qualities.
"Guerrero is home to delicious food, magnificent artisans, and fabled stories passed down through generations," says Clase Azul's founder and CEO Arturo Lomeli. "We are honored to invite the world to discover this remarkable part of our beloved Mexico, while sharing our new mezcal."
"We celebrate the important, yet underappreciated, state of Guerrero as the inspiration for our newest family member," adds the president of Clase Azul Spirits, Juan Sanchez. "Rich in natural beauty, from the bay views to the mountains of Sierra Madre del Sur, the region has a deep connection to Mexican culture & tradition, making it the perfect backdrop for our Mezcal Guerrero."
The new Mezcal Guerrero joins Clase Azul Spirit's expansive portfolio of premium tequilas and mezcals and is best enjoyed neat as part of mezcaleros – a typical Guerrero sipping ritual designed to help drinkers appreciate the different flavors and aromas of mezcal.
Clase Azul Mezcal Guerrero launches April 1 2021; $249 for 750ml bottle.