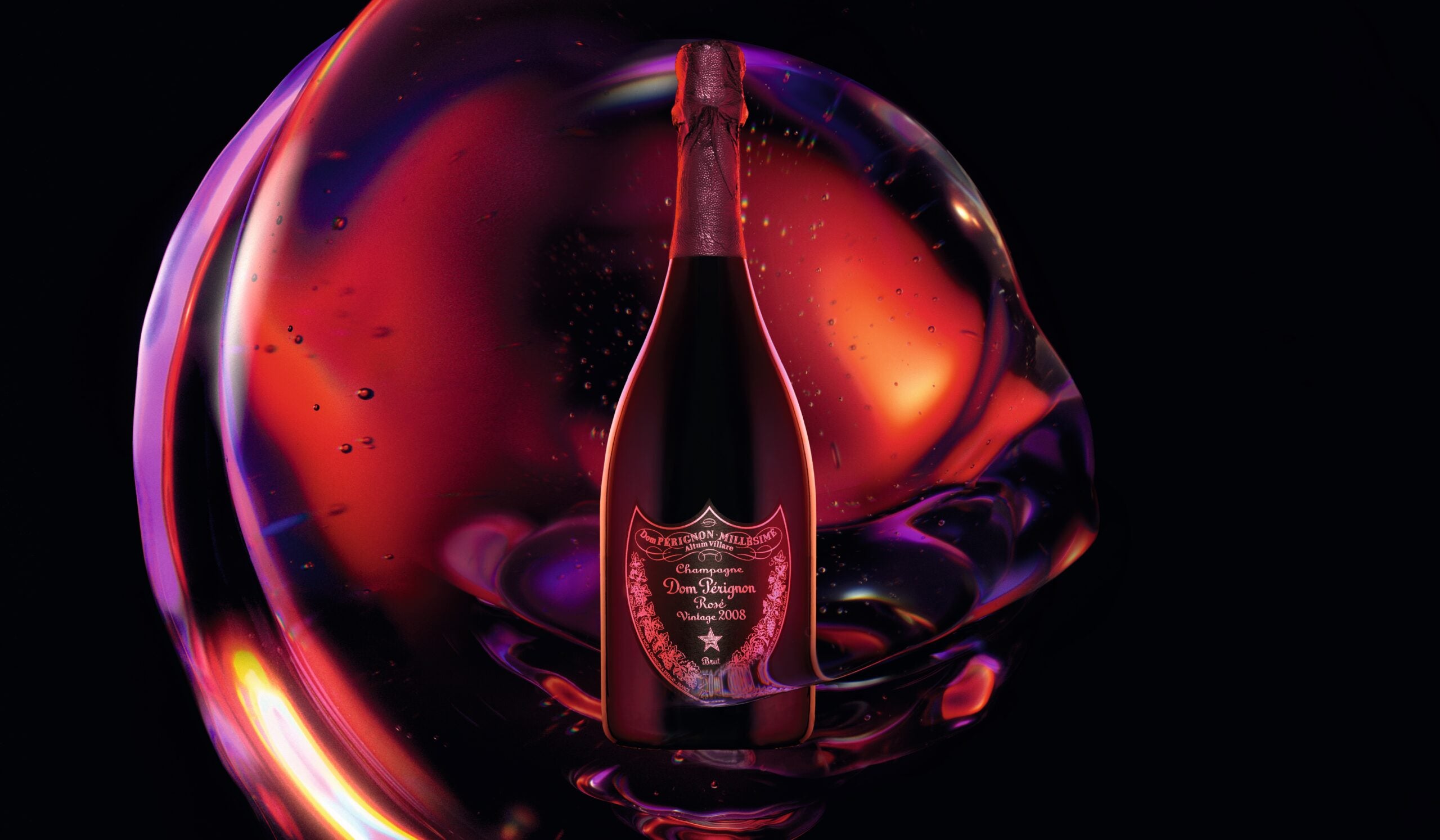 Vintage-only Champagne house Dom Pérignon has released its latest rosé, borne out of the revered summer of 2008. Remembered for its gray and overcast spring and summer, followed by a brilliant September, this archetypal Champagne year paved the way for a thriving and balanced harvest that, following 12 years of maturation, has burst into life.
The Dom Pérignon Rosé 2008 stands apart from recent expressions due to the low amount of Pinot Noir red wine. Traditionally around 20-30%, the Rosé 2008 contains just 10% (the exact proportions are 55% Chardonnay and 45% Pinot Noir).
That lower percentage is down to the power of the grapes available to chef de cave Vincent Chaperon. The cooler climatic conditions allowed him to utilize warmer villages that usually produce rich and heavy Pinot Noir grapes. Dom Pérignon itself compares 2008 to the legendary 1966 vintage, as well as the more recent 2002 and 2006. All are remembered for producing a freshness and acidity that brings the best out of a rosé blend.
[See also: The Story Behind the Challenging Dom Pérignon 2010 Vintage]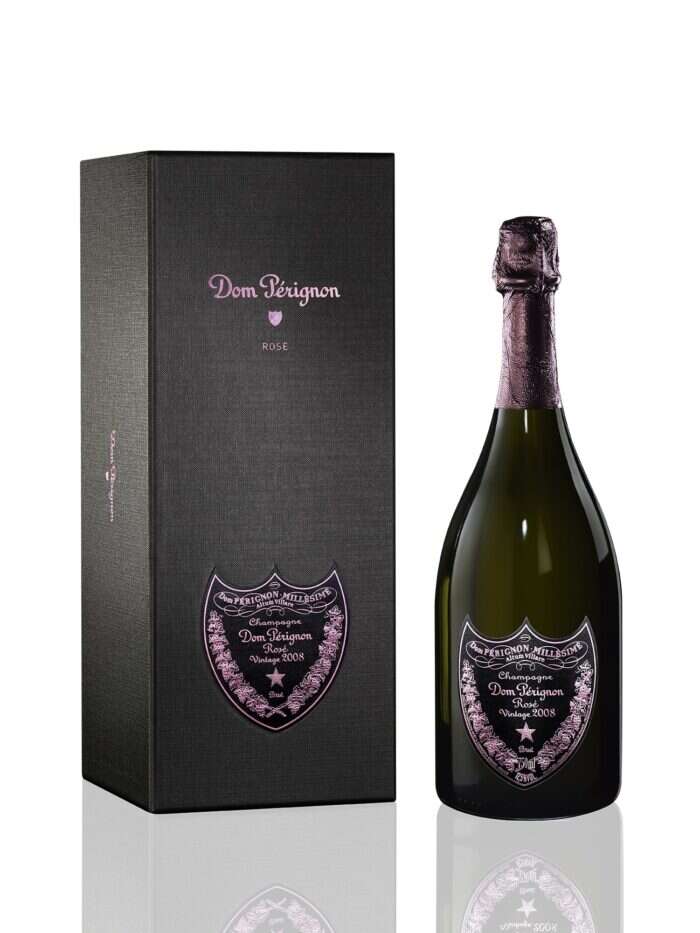 [See also: The Best Champagne Brands to Try in 2022]
The extra years of maturation this rosé was given is in line with the way Dom Pérignon and Chaperon have been going. The recent Plentitude 2 and 3 were aged for  14 and 25 years, respectively, bringing a new dimension to vintage champagne. Plentitude 2 and 3 were, like 2008, borne from lighter vintages. The extra time allows the wine to build in intensity and power.
The result is spectacular. These additional years in the cellars of Dom Pérignon create a rosé 2008 that can be simultaneously powerful and delicate, rich and light. It has the complexity to drink now and the body to age for many more years in bond.
Dom Pérignon Releases Rosé Vintage 2008
Nose: An initial sweetness of freeze-dried raspberries and fresh grass. Floral notes come to the fore in the form of iris and violet, sitting in harmony with a candy sweetness.
Palate: An initial dryness that eventually opens up to become bolder and more fruity. Ripe strawberries sit in harmony with the acidity, which is most certainly the dominant theme of this vintage. A lasting finish evolves into something altogether more floral and spicy, with peonies and white pepper.
Dom Pérignon Rosé 2008 is available worldwide at an RRP of $350, domperignon.com