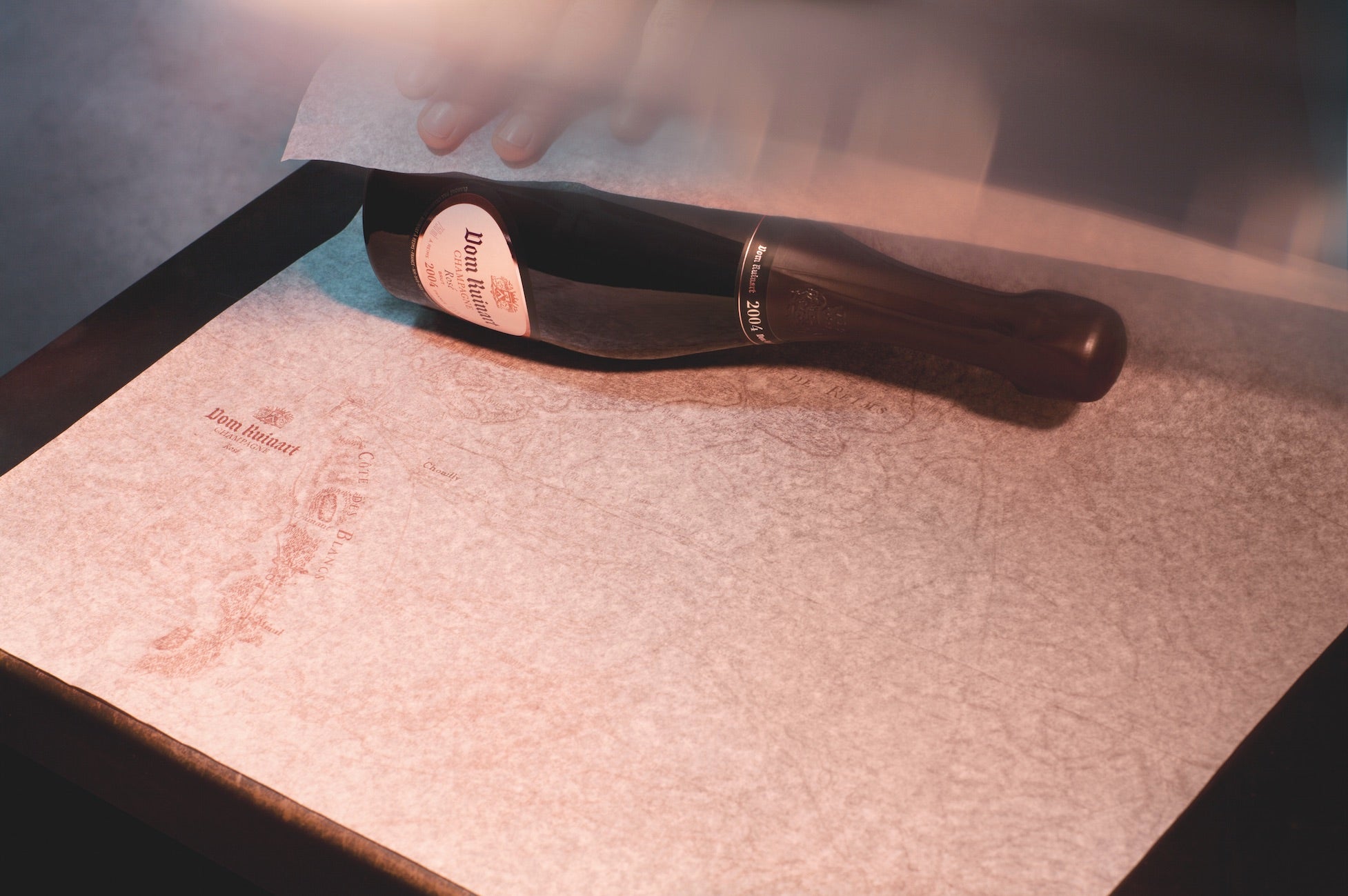 The day of love is upon us and we think that calls for a champagne toast. Crafted through a production process where time and attention are so crucial, it's no wonder that champagne has an emotional side that suits intimate Valentine's Day festivities. Over centuries, the French sparkling wine has been tied to romantic occasions, with the bubbly beverage perfectly complementing decadent dinners and indulgent desserts.
For expert insight into the link between champagne and Valentine's Day, Elite Traveler spoke with Frédéric Panaiotis, chef de caves for Ruinart Champagne.
Why is champagne associated with celebration?
The connection between champagne and celebration can be dated back to its association with the crowning of French kings in Reims where champagne was served as a part of the festivities. Champagne is a sensory experience that heightens the moment. With Ruinart's unique aromatic richness, persistent lightness of fine bubbles and sweet and tonic flavors, today, just like the era of Kings, we continue to celebrate special moments by raising a glass.
What Valentine's Day dishes pair with Ruinart Blanc de Blanc champagnes?
Ruinart Blanc de Blancs is sublimated by subtle, light and tonic flavors and delicate and ethereal textures, making it a perfect champagne for aperitifs. It is excellent when accompanied by slightly crunchy and sparkling textures like those of fish eggs as well as delicate textures like those of fine fish. I recommend a sea-bass steak with fennel jam, bream tartare or roasted lobster and grapefruit essence for the main dish. To enhance the champagne for dessert, pair the Blanc de Blancs with a light and ethereal texture like a soufflé or white-peach sorbet with pineapple foam.
To enhance the fresh and delicate notes expressed in the Dom Ruinart Blanc de Blancs 2006, pair the champagne with dishes combining a silky texture and sweet freshness. White fish or poached shellfish seasoned with herbs, citrus fruit zest and accompanied by a creamy element like a cauliflower mousseline or fennel purée will pair wonderfully.
How can Ruinart Rosé be enjoyed for Valentine's Day?
Ruinart Rose is truly a festive champagne, one that I enjoy drinking through the meal from aperitif to dessert. The champagne will be enhanced by beginning with thin slices of fine prosciutto, duck foie gras or a salmon tataki. If you plan to pair with cheese, I suggest pairing with a Tomme de Montagne from Savoie or a Leicester. For the main course, a leg of milk-fed lamb or a low-temperature cooked veal fillet will pair nicely. For dessert, a panna cotta duo like vanilla and raspberry is a great finisher.
Of course, Valentine's Day is a perfect moment to enjoy Ruinart champagne and celebrate love. But we champenois like to think that one doesn't necessarily need a special moment to drink champagne, rather that champagne makes any moment special.
For more information on Ruinart Champagne, please visit ruinart.com.
If you're in need of more drinking inspiration for your perfect date, see our list of Valentine's Day cocktails.