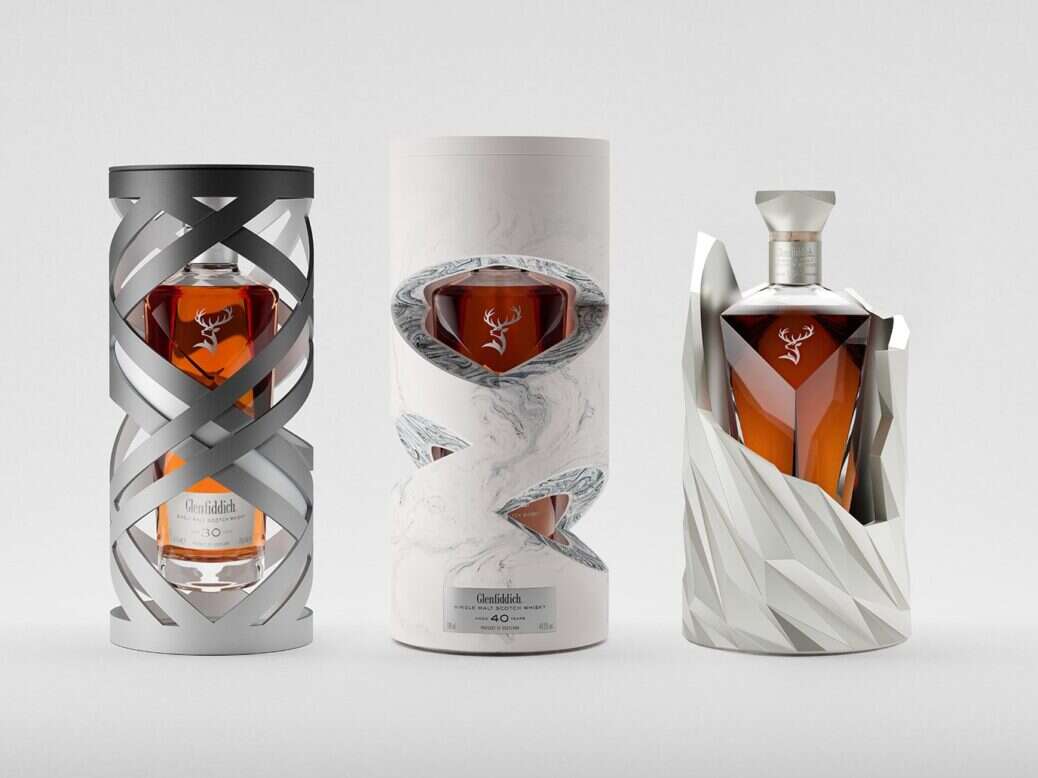 Glenfiddich has announced an impressive new collection of heavily-aged single malt whiskies, including an ultra rare 50 Year Old.
Also including a 30 Year Old and a 40 Year Old, the Time:Reimagined Series has been described as the pinnacle of the storied distillery's signature style, which is famed for its floral notes and use of ex-bourbon casks.
The 50 Year Old is naturally the jewel in the crown. Just 220 decanters of this precious liquid have been filled, a reflection of how rare it is for whisky to make it to this age. Those 220 bottles were all that remained from the original three American oak casks, which were then married into a single cask for its final two years of maturation.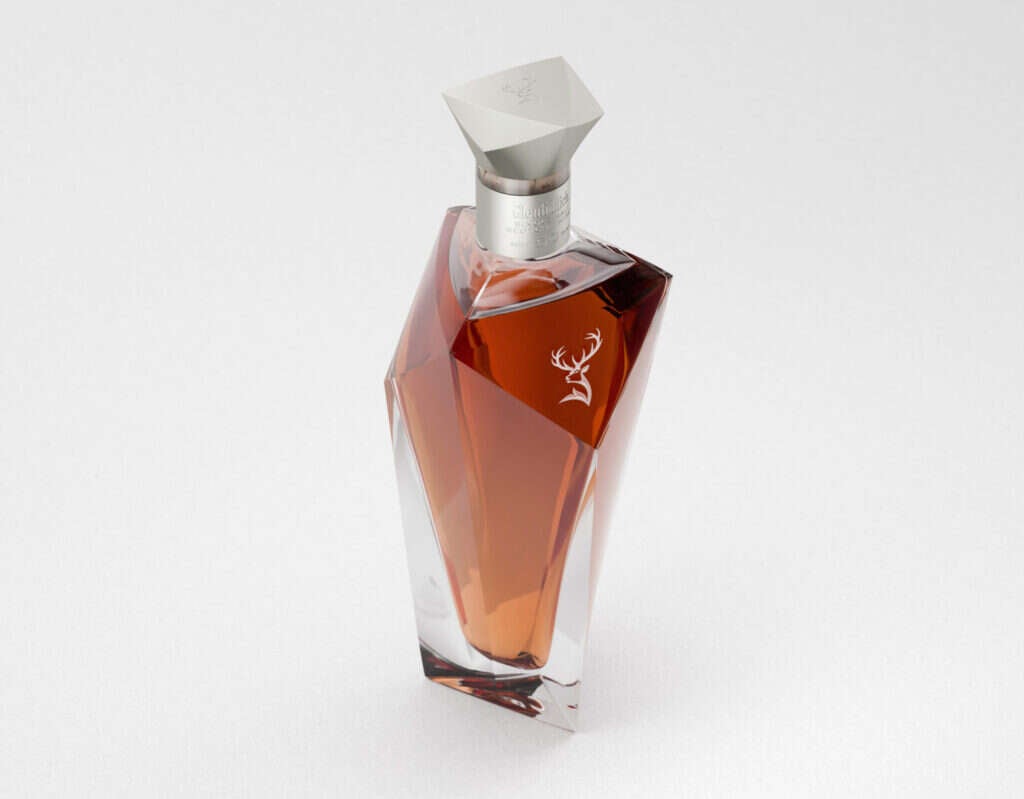 Interestingly, Elite Traveler was invited to taste this whisky in March 2020, just before the UK was plunged into a nationwide lockdown. Deciding to focus on helping the local community, Glenfiddich held the release back for over two years. Finally revealed to the world, it is now a symbol of our resilience in trying times.
Time, of course, is the overarching theme in this new series. As in 2020, Glenfiddich wanted the 50 Year Old to tell the story of the 50 years it spent in its Speyside warehouse.
[See also: The Oldest Whisky Ever Released]
When you are as far north as Dufftown, few things affect life more than the weather. The temperature, air pressure and humidity can all influence a whisky's final outcome, particularly over half a century. It is due to these subtle changes that this 50 Year Old is quite literally unrepeatable.
Glenfiddich commissioned computational architect Manuel Jiménez García to bring Speyside's climatic data from the last 50 years to life in the whisky's extraordinary case. The resulting structure represents every second of every day or every year.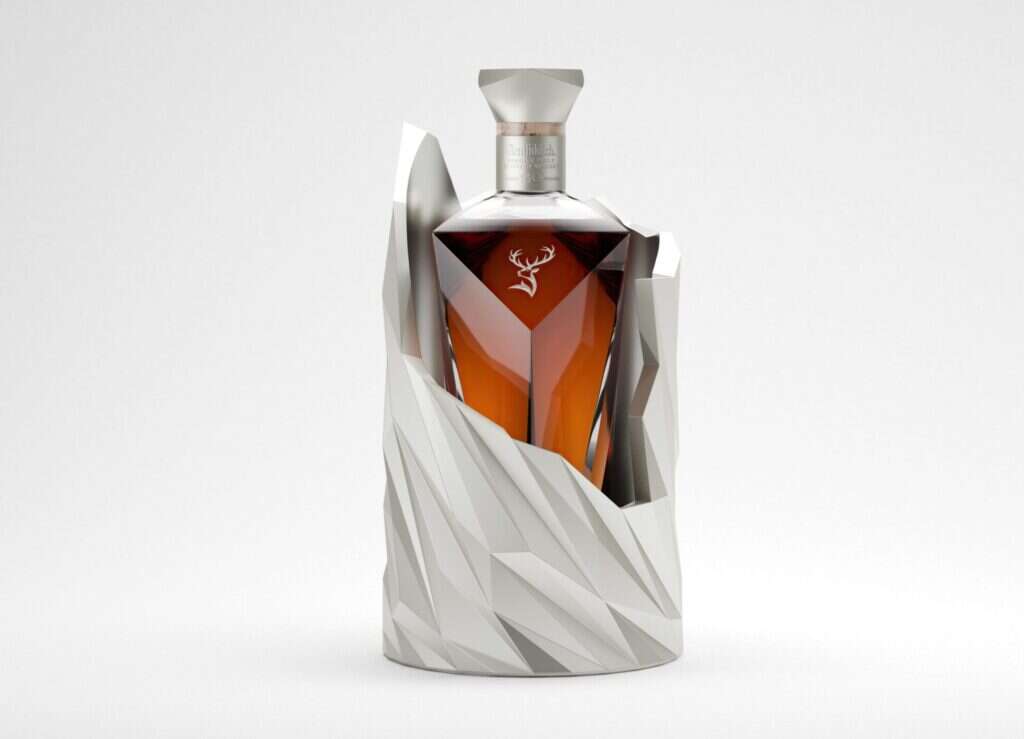 Brian Kinsman, Glenfiddich malt master, said: "In whisky production, we often talk about the role of malt masters and it is our responsibility to find the delicate balance between the taste of the whisky and the intensity of the oak cask.
"But we don't always acknowledge how each cask, each bottle, is absolutely unique because of the time it has spent maturing.
"Both nature and time play huge roles in making whisky taste like it does and Glenfiddich's Time Re:Imagined pays homage to this process and the exquisite liquid it helps to create."
[See also: The Most Exclusive Scotch Whisky Experiences]
Tasting notes from Glenfiddich

Nose: Rich orange peel and clementine meet complex notes of Madeira cake and muscovado sugar. Maturing over time into the dewy petrichor of a Dufftown morning, mingling with flowering geranium.

Taste: A lingering sweetness softens into deep, silky smooth oak tannin and sun-dried vanilla.

Finish: Oaky, sweet and long-lasting.
Glenfiddich 50 Year Old will be available to purchase at select partners globally and luxury travel retail for an RRP of $50,000, glenfiddich.com