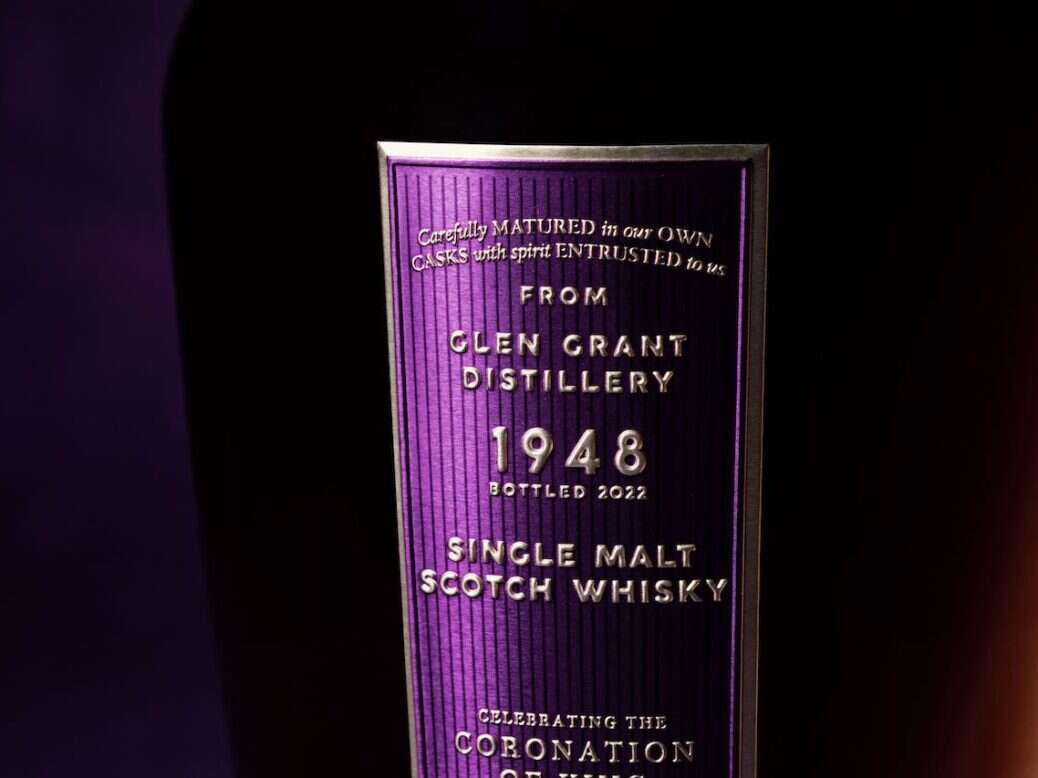 Gordon & MacPhail has marked the upcoming coronation of King Charles III by releasing a whisky that was distilled in the same year he was born.
At 74 years old, King Charles III is the oldest British monarch to ascend the throne. Similarly, the new Glen Grant 1948, which has been dedicated to the new king, is one of the oldest Scotch whiskies ever bottled. Gordon & MacPhail has released just two expressions older, a 75 Year Old and an 80 Year Old.
King Charles will be officially crowned at Westminster Abbey in front of a global audience on May 6, continuing a lineage that began almost 1,000 years ago. It will be a once-in-a-generation event, so it's no surprise to see Gordon & MacPhail dive deep into its stocks for the occasion.
The whisky was distilled and filled into a first-fill sherry cask on April 10, 1948, just seven months before Charles was born in November of the same year. Dialing up the symbolism further, Gordon & MacPhail bottled the whisky on December 15 last year, the anniversary of his christening.
It was bottled at a cask strength of 50.4%, a remarkably high ABV for a whisky seven decades into its maturation and is limited to 281 bottles. Priced at £25,000 (approx $31,000), The King Charles III Coronation Edition is sure to become a valuable collectors' item in the future.
[See also: Gordon & MacPhail Unveils Third Mr George Legacy Whisky]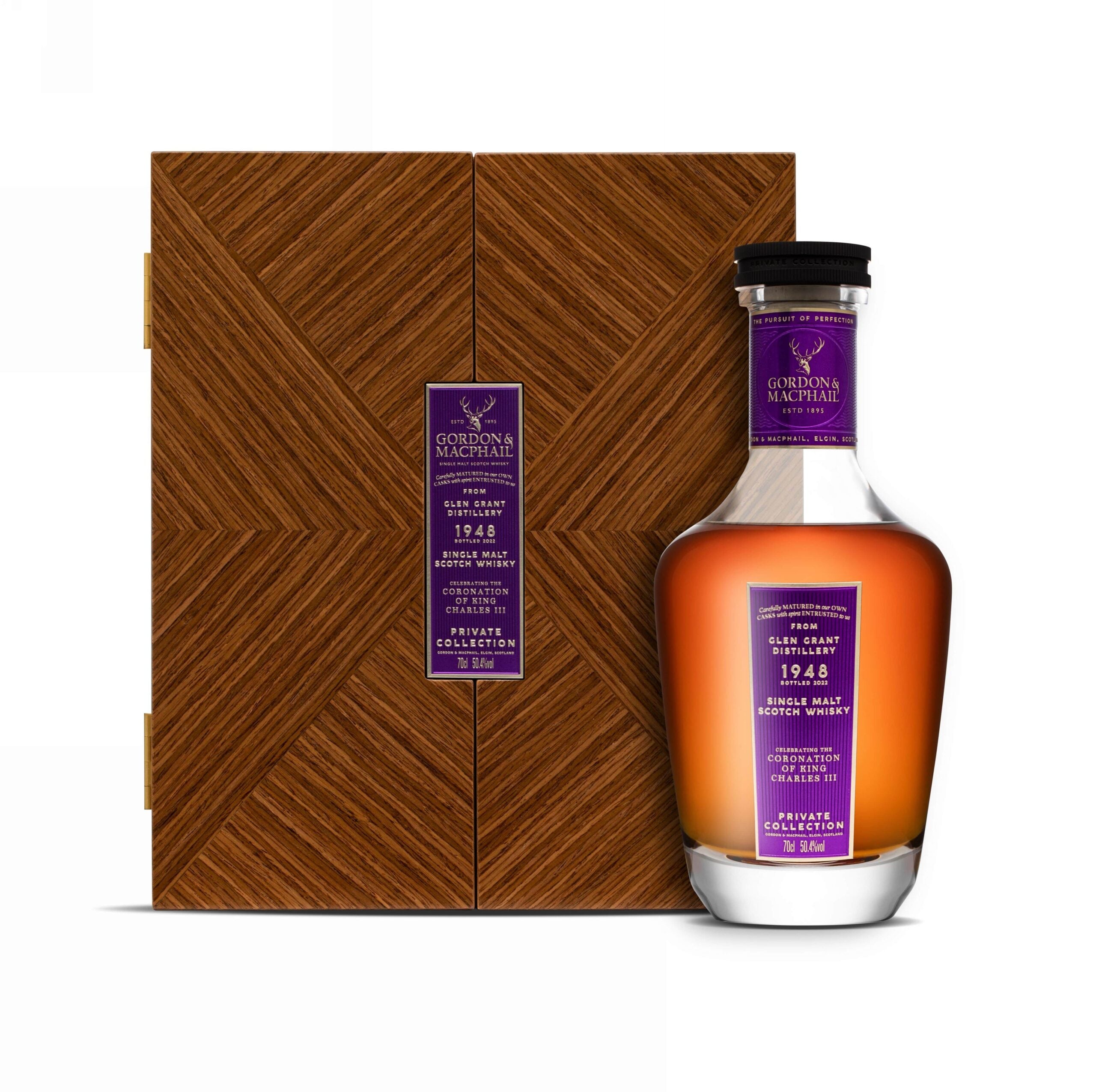 Stephen Rankin, director of prestige at Gordon & MacPhail, said: "This exceptional whisky is a fitting tribute to His Majesty, who has continually promoted and protected British tradition and excellence over many decades."
In a further tribute to the new king, Gordon & MacPhail will make a £25,000 donation to The Prince's Trust Foundation. Founded by Charles, the trust has helped over a million young people to develop essential life skills and get into the job market.
The King Charles III Coronation Edition Tasting Notes
We were sent a sample of the whisky by Gordon & MacPhail. Here are our thoughts:
Nose: Sweet to begin with. Toffee and burnt sugar. Warming spice and orange bitters. Delicate hints of oak, but nothing that points towards its age.
Palate: Ah, here is the age. The wood spice hits right at the front of the palate and at first feels quite drying. A touch of water brings out the fruitier notes. Apple skins, lemon zest and and whisp of rich, sweet smoke.
Finish: The smoke lingers a little longer before combining with the oak spices, leaving a pleasant peppermint tingle on the palate.