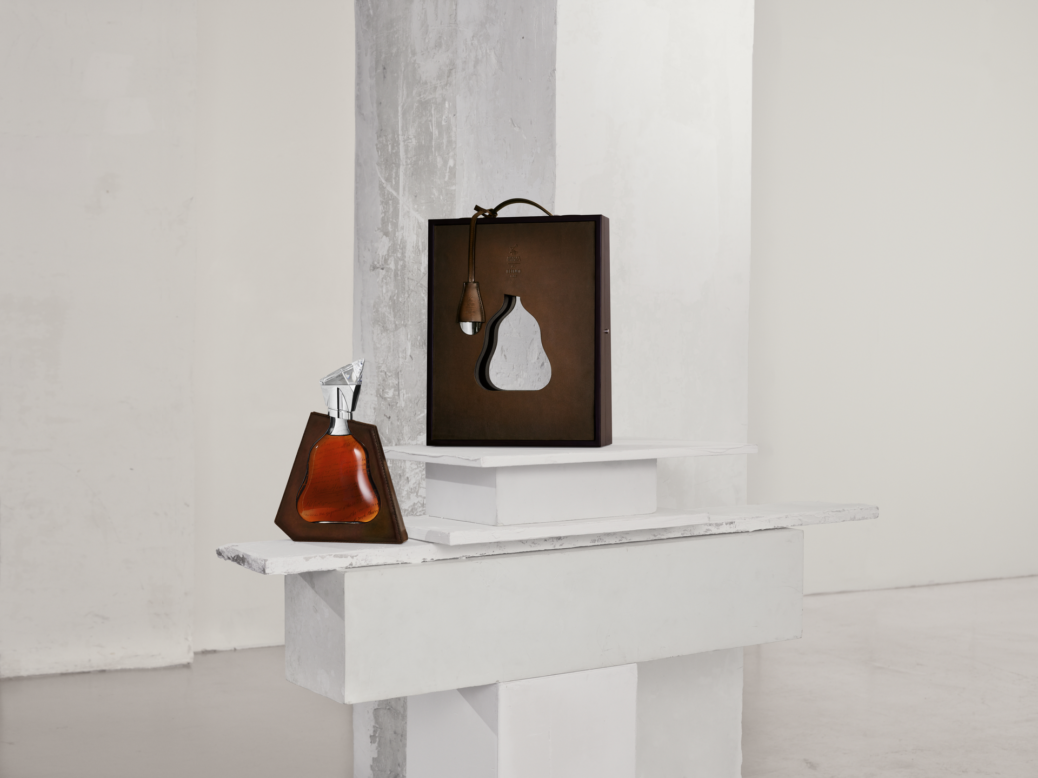 Luxury cognac brand Richard Hennessy and iconic leather goods maker Berluti have announced their first collaboration, in which the industry powerhouses have created a number of limited edition carafes as part of Maison Hennessy's Editions Rares collection.
The Richard Hennessy x Berluti Carafe – a sleek, handcrafted attaché case in cognac-hued Venezia calf leather – stands as a tribute to the classic elegance and pioneering spirit both brands champion within their respective fields.
Featuring a central cut-out that frames the carafe akin to a trophy, the carafe also boasts an angular multi-purpose sheath that wraps around the decanter's curves to keep it secure. A custom-made cardholder, stamped with the Hennessy and Berluti logos, is tucked within the case.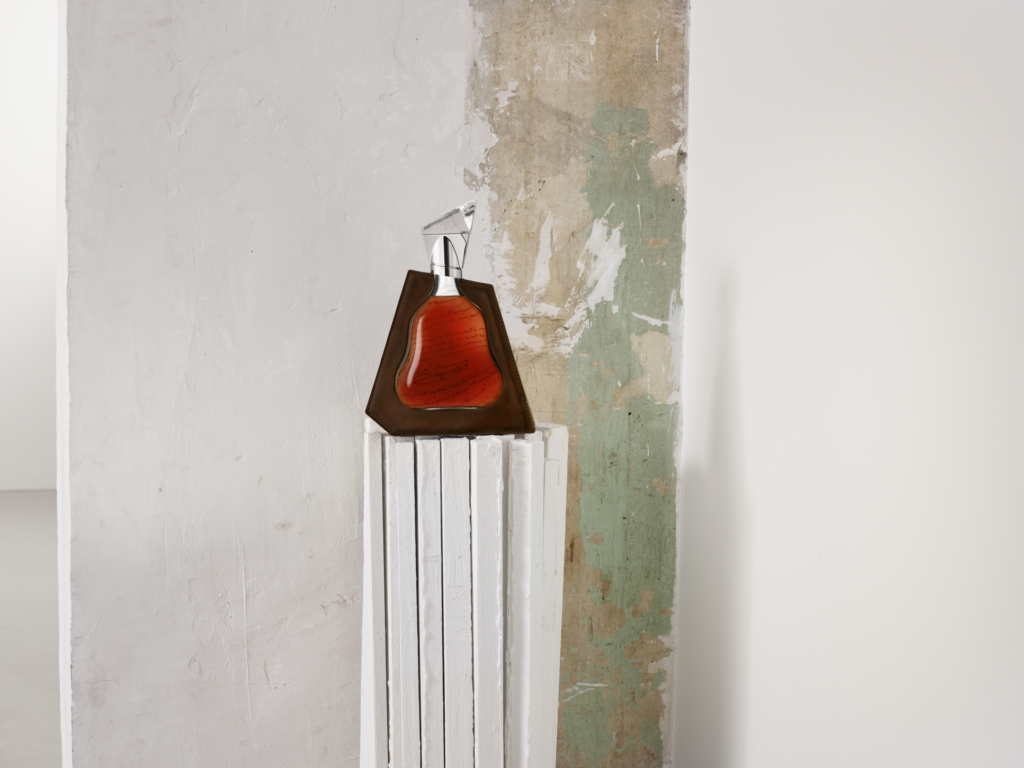 [See more: Maison Hennessy Unveils Dame Jeanne Decanter]
And Richard Hennessy, the blend itself, is the Maison's most exclusive cognac, named after the luxury spirits company's founder. A confident and assertive blend, the Richard Hennessy cognac uses some of the most exclusive eaux-de-vie across the globe, which is then preserved in the Hennessy's Founder's Cellar.
A carafe in Baccarat designed by internationally celebrated architect Daniel Libeskind celebrates the Maison's founder with generous, graceful contours. Also featured is an excerpt from Hennessy's founding act signed by Richard Hennessy, the script delicately engraved upon the fabric. A crystalline geometric stopper contrasts the carafe, for a wondrously aesthetic final product that already has both the quality and aesthetic of a timeless classic.
Berluti, which was first founded in Paris in 1895 and now boasts over 60 stores worldwide, has created a masterpiece of leatherwork with Hennessy that already promises to be a glittering addition to the exclusive Hennessy's Editions Rares collection.
The Richard Hennessy x Berluti carafe is available in a very limited edition of just 150 pieces that can be liaised through private sales, and at Houses of Hennessy across the world.
[See more: The Best Cognac Brands to Try in 2022]