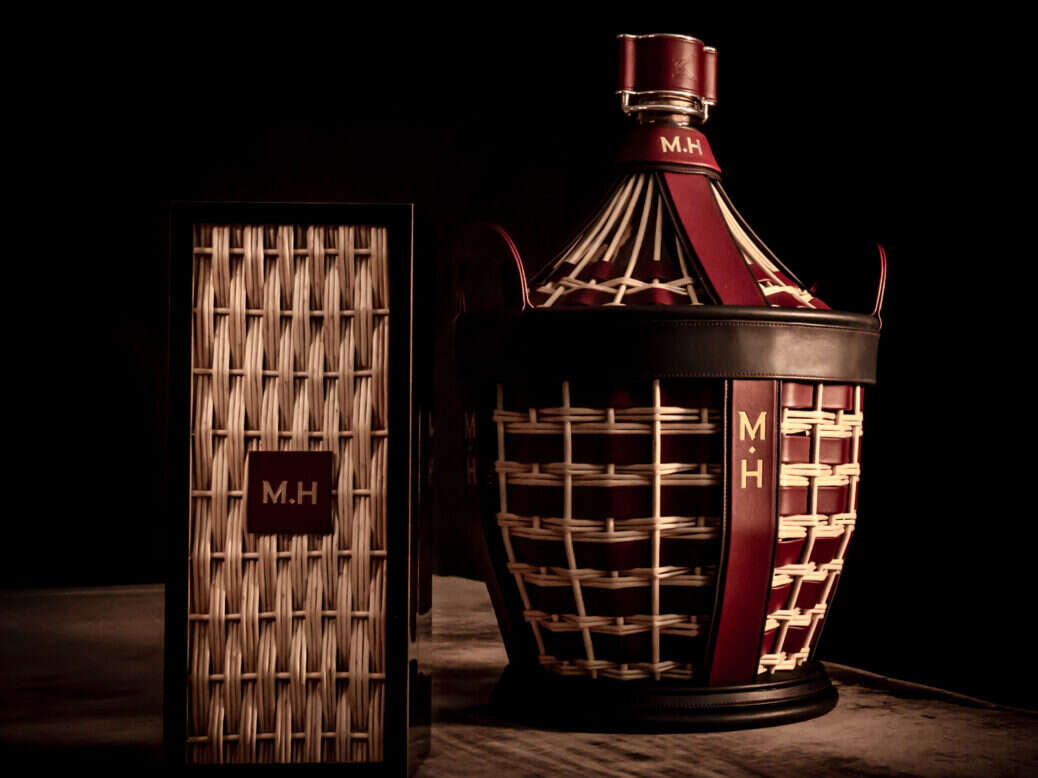 La Dame Jeanne is more than just a cognac — it's an experience. Hennessy has been crafting one-of-a-kind cognacs for over 250 years, so it makes sense that this new blend pays homage to its storied history.
In tribute to his ancestors, master blender Renaud Fillioux de Gironde has created a unique, never-to-be-repeated blend of some of the most exquisite eaux-de-vie. In a first for Hennessy, this blend is encapsulated into two Dames Jeannes. A name given to glass vessels with a large body and small neck, Dame Jeanne translates to 'Lady Jane' and for centuries has been used as a container, traditionally covered in wicker, to store cognac.
The blend is unfiltered to ensure the delicate yet complex eaux-de-vie is preserved. After aging in oak barrels, it is transferred to the glass vessel and locked inside the founder's cellar, where it joins a perfectly preserved library of cognac ready to be blended. With notes of golden spices and candied orange zest, finished with aromas of fine cigars, this is a truly special offering.
[See also: Richard Hennessy Cognac Unveils Striking New Design]
French master craftsmen collaborate from different fields — wicker, gilding, jewelry and leather — and combine their skills to craft the piece. Adorned using classic wicker from French willow interlaced with leather from the LVMH-owned Tanneries Roux in Romans-sur-Isère, it can be personalized to your liking: Choose from a variety of colors for the leather or opt for custom embossed lettering.
Upon purchasing, guests will be invited to discover Cognac through a tailor-made visit that includes the bottling ceremony and a bespoke tasting with the master blender himself. Hennessy will only be offering two Dames Jeannes for sale globally, and they will not be replicated.
$700,000. Contact privateclient@moethennessy.com, hennessy.com
[See also: Jay-Z to Auction Unique D'Usse Cognac for Charity]
This article appears in the 04 Mar 2022 issue of the New Statesman, Spring 2022