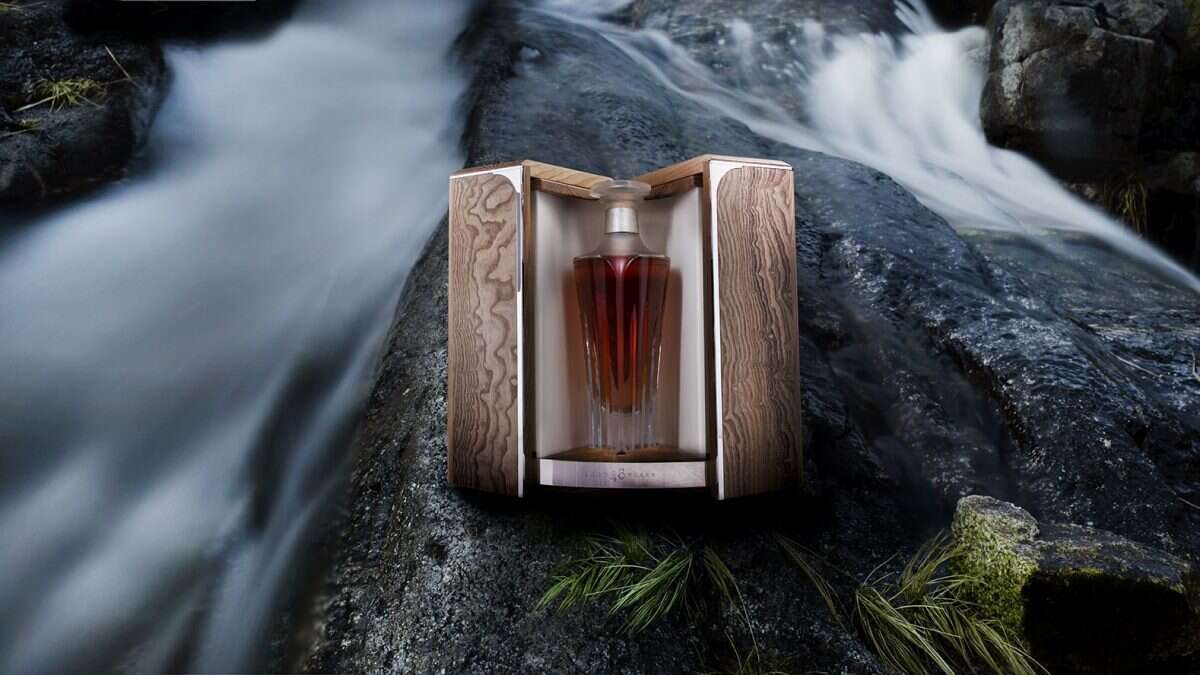 The most expensive collection of Irish whiskey ever created has its second inductee after Midleton Very Rare added a 46 Year Old into its coveted Silent Distillery series.
Conceived in 2020 and due to run until 2025, the Silent Distillery Collection offers an exceptionally rare opportunity to sample the last remaining liquids from Old Midleton, which closed its doors in 1975 after 150 years in operation. Chapter One launched in early 2020 to great acclaim and at $40,000 was believed to have been the most expensive Irish whiskey ever released.
Priced at $45,000, the Silent Distillery Chapter Two breaks that record and reflects the continuously increasing demand for fine and rare whiskey. With just 70 bottles of Chapter Two available, demand is once again expected to outstrip supply (three will be allocated via ballot here). Those who are successful will likely be able to make an instant profit on the private market if they choose to do so.
But for the majority of the lucky few who get their hands on one of the Waterford crystal decanters, this exceptional unicorn whiskey will become a crown jewel in their collection. Its scarcity is due to the fact that it was laid down at a time (1973) when pot still Irish whiskey had almost completely disappeared as a category. It was only through the vision and determination from then master distiller Max Crockett and his successors that it still exists today.
[See also: The Devil's Keep Becomes Most Expensive Debut Whiskey Ever]
A total of four master distillers looked after the precious liquid as it moved from refill bourbon casks to port pipes and then back to a single refill bourbon cask. It was current master distiller Kevin O'Gorman who made the final decision to bottle the liquid. O'Gorman only became master distiller last year, but helped to shape the liquid since first joining the distillery in 1998.
He told Elite Traveler: "It is a rare and genuine honor. I have known this exceptional liquid since my very early days at Midleton Distillery and in recent years I have guided its unique maturation journey. This whiskey and I have a history together that has made the decision to bottle it this year a truly personal experience. It is a career highlight that I will remember for many years to come."
Tasting Notes
At a time when many fine and rare whiskeys are selling for extraordinary prices purely for their scarcity, the Midleton Very Rare Chapter Two goes some way to justifying its price tag with its incredible complexity. The liquid offers a vibrant fruit bouquet on the most with rich wood and hazelnut. It then opens up with an assortment of berry fruits and mellow spices on the palate. Subtle hints of ginger are weaved in with sweet oak before a smooth caramel and wood influence comes to the fore during a long finish.
Giving back
Like many businesses, Midleton has had to adapt its priorities to the Covid-19 situation. Since April 2020, Midleton has been manufacturing large-scale quantities of alcohol gel for hand sanitizer and has ramped up its efforts to support the local community. The distillery recently held a charity auction of a full collection of Midleton Very Rare with all proceeds going to local causes.
O'Gorman said: "There is no doubt that Covid-19 has led to an incredibly challenging year, and the health of our employees, along with our customers and the communities we operate within is our top priority. The local charities include our site charity partner The Field of Dreams Down Syndrome Cork, which supports adults with Down Syndrome to realize their full potential with ongoing training, education and socialization; Meals On Wheels Midleton, which provides cooked meals to the elderly and vulnerable in the community; Clean Coasts Ballynamona, which invests time and resources into keeping local beaches in East Cork litter-free, aligning with our commitment to supporting local sustainability projects."
Midleton Very Rare Silent Distillery Chapter Two will be available at select retailers in the US, UK, France, Ireland and global travel retail from June. Three bottles will be allocated via Midleton's 1825 Room ballot.