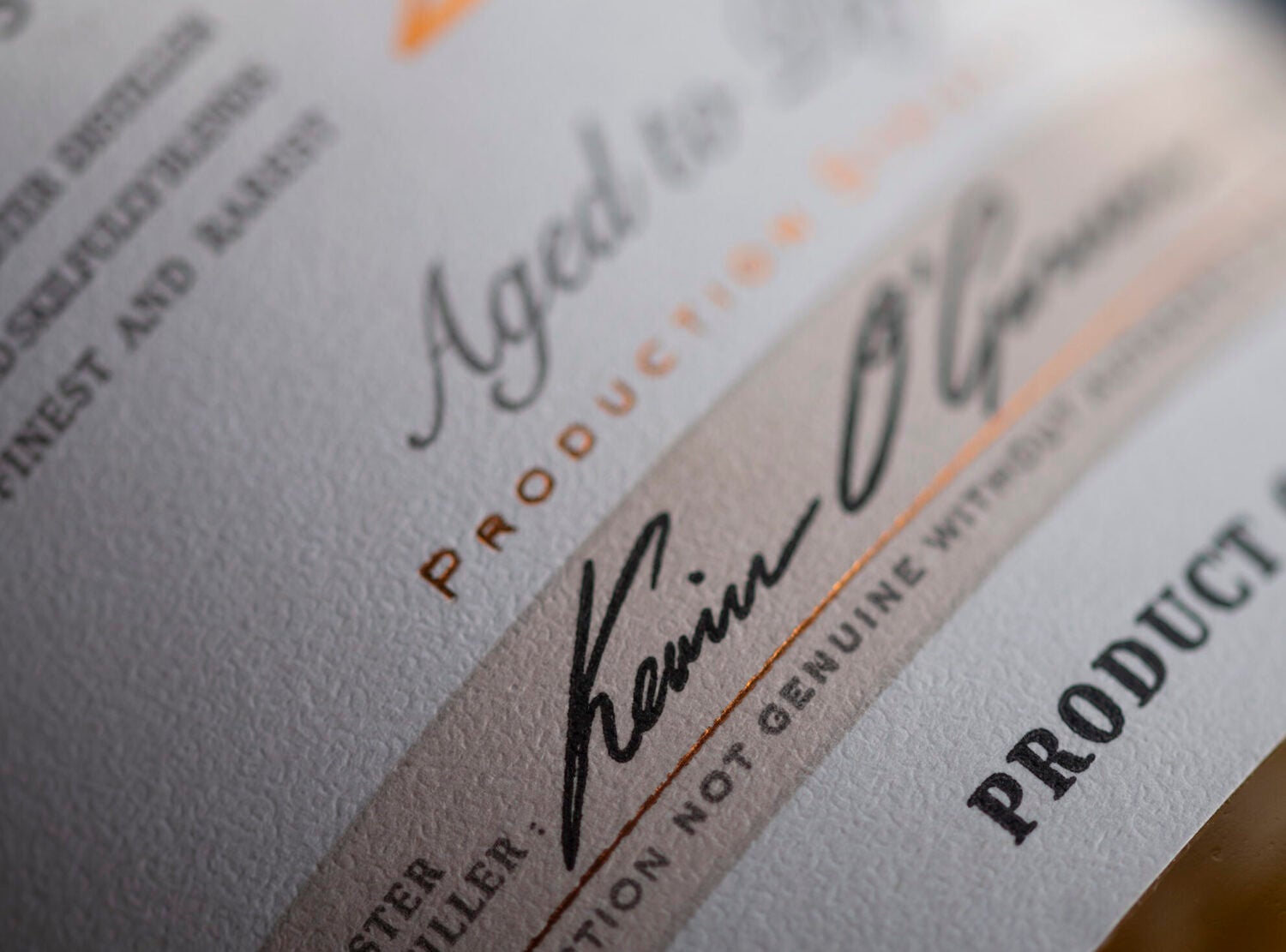 There is plenty new about the Midleton Very Rare 2021 release. First, this 38th edition comes far earlier in the year than usual. The new edition usually coincides nicely with the holiday season but was brought forward in response to growing consumer demand. Second, for just the third time in the history of the series, there is a new signature on the bottle – that of master distiller Kevin O'Gorman.
Although O'Gorman took over from Brian Nation last year, this month's grand unveiling of Midleton Very Rare 2021 is his introduction in earnest. Much of his early work at the distillery was spent selecting the complex blend for this highly prized release. O'Gorman spent several months finding the right mix of single-pot-still and single-grain Irish whiskeys aged between 15 and 36 years. The result is a worthy addition to a growingly collectible series and what O'Gorman hopes will be the first of many to bear his name.
"It is a great honor to become the custodian of this extraordinary Irish whiskey family and to have my signature adorn our 2021 vintage," he says. "This vintage adds a new dimension and elegance to the style and quality for which the range is renowned.
"The journey to launching it began almost 40 years ago. Continuing the work of my predecessors was both a daunting and extremely enjoyable process that allowed me to explore some of our rarest casks and create an exceptional blend that sits seamlessly within the family.
[See also: Midleton Very Rare Releases Most Expensive Irish Whiskey]
"I am particularly proud to have been able to include distillate that was laid down in 1984, the year the collection was first conceived by master distiller emeritus Barry Crockett, from who I have learned so much."
Midleton Very Rare 2021 has the signature notes that avid drinkers have come to expect from the series. O'Gorman also found ways to add his own touch. He weighed more heavily on grain whiskey to give it a smoother texture, and mixed first-fill and second-fill casks to slightly increase the wood contribution to the liquid. The result is a complex elixir that offers a spectrum of flavors and aromas. There are the usual floral notes and strong waves of vanilla. The palate offers hints of orchard fruits before the wood's influence invites hints of ginger and nutmeg.
Like past iterations, the Midleton Very Rare 2021 has been bottled at 40% ABV, which goes against the growing demand for stronger, or cask-strength, blends. But speaking at the launch, O'Gorman did not rule out stronger versions in the future.
The Midleton Very Rare 2020 experienced huge demand as collectors scrambled to get their hands on Nation's final piece of work at the distillery. With O'Gorman expected to have a long and successful stint as the new master distiller, his debut is likely to inspire the same level of demand. For those who miss out on this first release, Irish Distillers (the owners of Midleton) has held some bottles back to be released in Q4.
[See also: The Difference Between Irish Whiskey and Scotch Explained]
Midleton Very Rare 2021 will be available in the US in the coming months at an RRP of €180 ($220). midletonveryrare.com