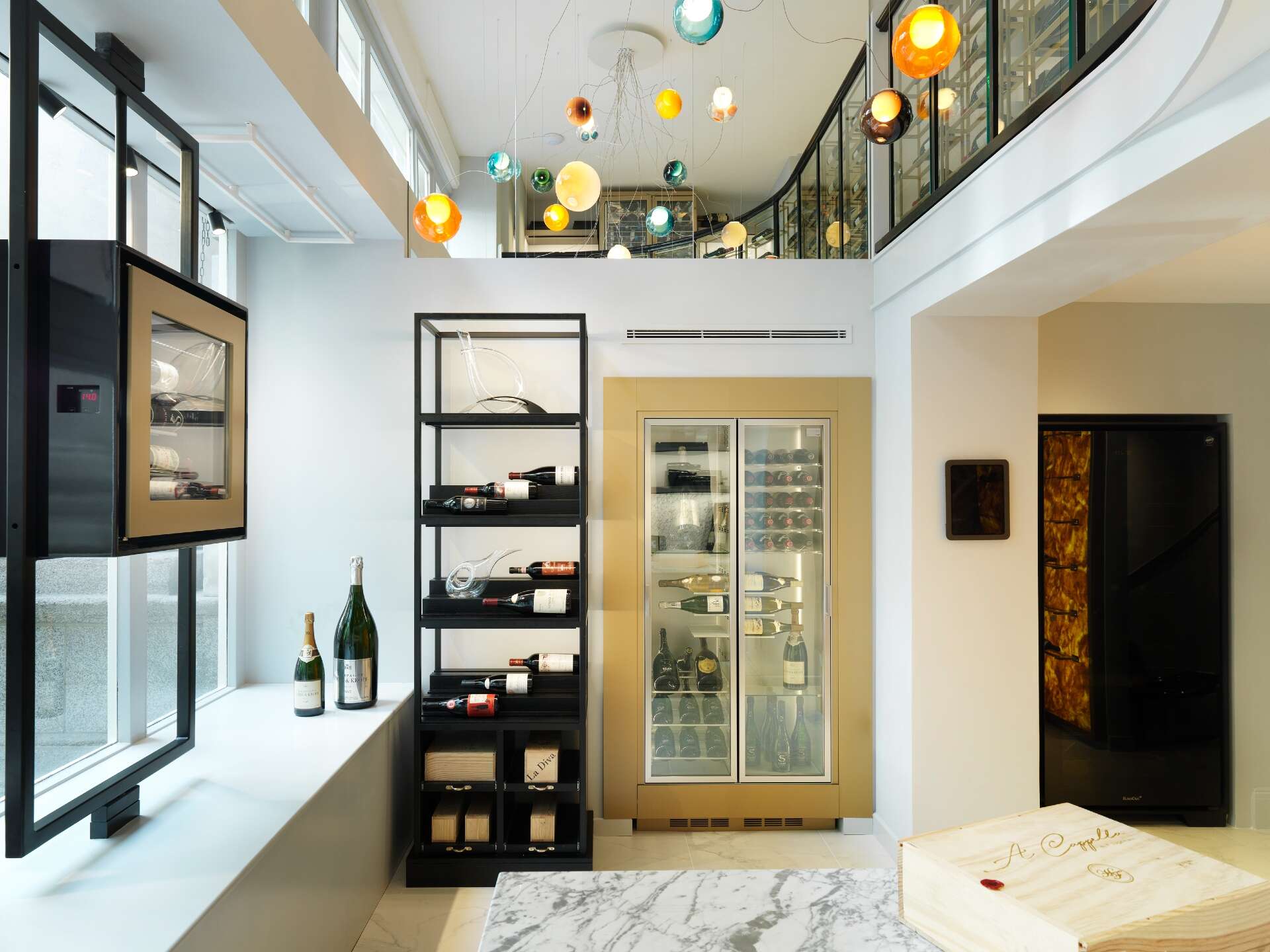 Exclusive fine wine investment company Oeno Group has recently announced the opening of its premier London flagship store, Oeno House. Whether wine lovers are looking to purchase their favorite vintage, enjoy an evening of wine tasting or wish to discover a new wine brand, Oeno House is the place to experience the best of fine wine in London.
Situated in the heart of the City of London at the famous luxury shopping complex The Royal Exchange, Oeno House is a sophisticated boutique with an extensive array of fine wines available for purchase. As well as offering buyers a range of fine wines, at Oeno House wine lovers are able to sample rare and iconic wines from all over the world; the boutique will officially open to the public on July 13.
Those looking to sample wines by the glass can either be seated in the shop's delightful alfresco terrace or – for more intimate events – reserve the boutique's private tasting room, which seats up to 12 guests. As well as this, Oeno House will play host to a rotation of pop-ups, partnering with some of the group's favorite wine brands including Liber Pater, Penfolds and Domaine de la Romanee-Conti.
[See also: World of Fine Wine Reveals World's Best Wine Lists]
The elegant boutique is run by an all-female team, including newly appointed general manager Luisa Martinello – the former manager of Harrod's wine shop. Discussing the new boutique, Martinello says, "The idea and inspiration behind Oeno House was to create a luxury and modern space where everyone can buy and enjoy premium wines at competitive prices."
"An important point of differentiation from other venues is that our clients will be able to enjoy the wine they purchase with us at retail price in our terrace with the only addition of a service charge fee," she continues. "This will give the opportunity for everyone to comfortably access more premium wines. Our aim is to bring luxury to everyday life."
Pronounced 'Oh-Way-No', Oeno Group was named after oenology, the study of wine (or oinos in Ancient Greek). As well as the new London boutique Oeno House, Oeno Group is comprised of the multi-award-winning fine wine investment service Oeno Future and Oeno Trade, a second service that connects wine investors with the private trade sector.
[See also: Three Ingenious Ways to Preserve Fine Wine After Opening]