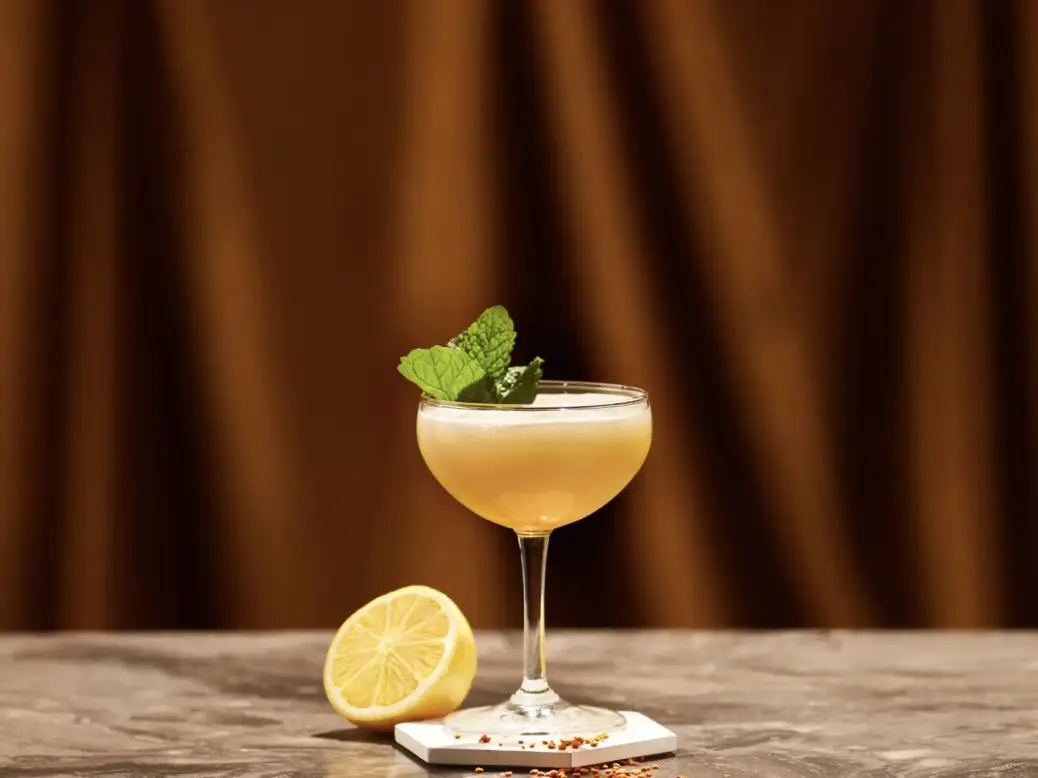 What do whisky and honey have in common? Well, quite a few things it seems. That rich, golden color for one, but also how it's made. 
Just as honey has a flavor profile that is unique to the area (or even the hive) from which it came, so does whisky. The Aberfeldy Distillery is known for producing single malt Scotch whiskies with a distinct flavor profile that embodies its Highland location and traditional production methods. Conversely, the whisky it produces is known as "the golden dram."
Honey and whisky are also a bit of a hit when it comes to cocktails. The power couple feature in many classic recipes from the Gold Rush to the medicinal Hot Toddy. 
[See also: The Best Irish Whiskey Brands in the World]
This recipe, the Queen Bee from Aberfeldy uses honey, Aberfeldy 12 Year Old and bee pollen. The whisky's smoky notes are the perfect accompaniment to the honey's smooth sweetness. 
Aberfeldy 12 Year Old is a single malt Scotch whisky. Produced by the multi-award-winning Aberfeldy Distillery in the Scottish Highlands, it is made using locally sourced barley and pure water from the Pitilie Burn that runs alongside the distillery.
[See also: The Most Expensive Whisky Ever Sold at Auction]
Championing the importance of locally sourced ingredients, environmental sustainability and traditional craftsmanship, Aberfeldy has an initiative called Barrels and Bees. This global initiative promotes the use of locally farmed local honey and encourages wildlife by planting for pollinators (including planting in ex-whisky barrels). 
Barrels and Bees also aims to unite local beekeepers with bartenders — last summer, the Barrels and Bees competition saw 80 bartenders from a number of big-name bars (The Artesian Bar at The Langham; The Sun Tavern; Coupette) create cocktails using Aberfeldy 12 Year Old and Bermondsey Street Bees honey.
Queen Bee by Aberfeldy Whisky
Ingredients:
1.5 oz Aberfeldy 12
0.75 oz lemon juice
0.75 oz honey syrup
Mint leaves
1 dash Angostura bitters
1 dash orange bitters
Top with prosecco or sparkling wine
Glass: Coupe
Garnish: Mint sprig and bee pollen
Method:
Add all ingredients to shaking tin, taking care to give your mint a good slap before adding it in order to release its fragrant oils. Add ice and shake vigorously for 20-30 seconds. Strain through a fine mesh strainer into a coupe glass and top with Prosecco or sparkling wine. Garnish with a mint sprig and bee pollen. 
See more Cocktail of the Week recipes here.