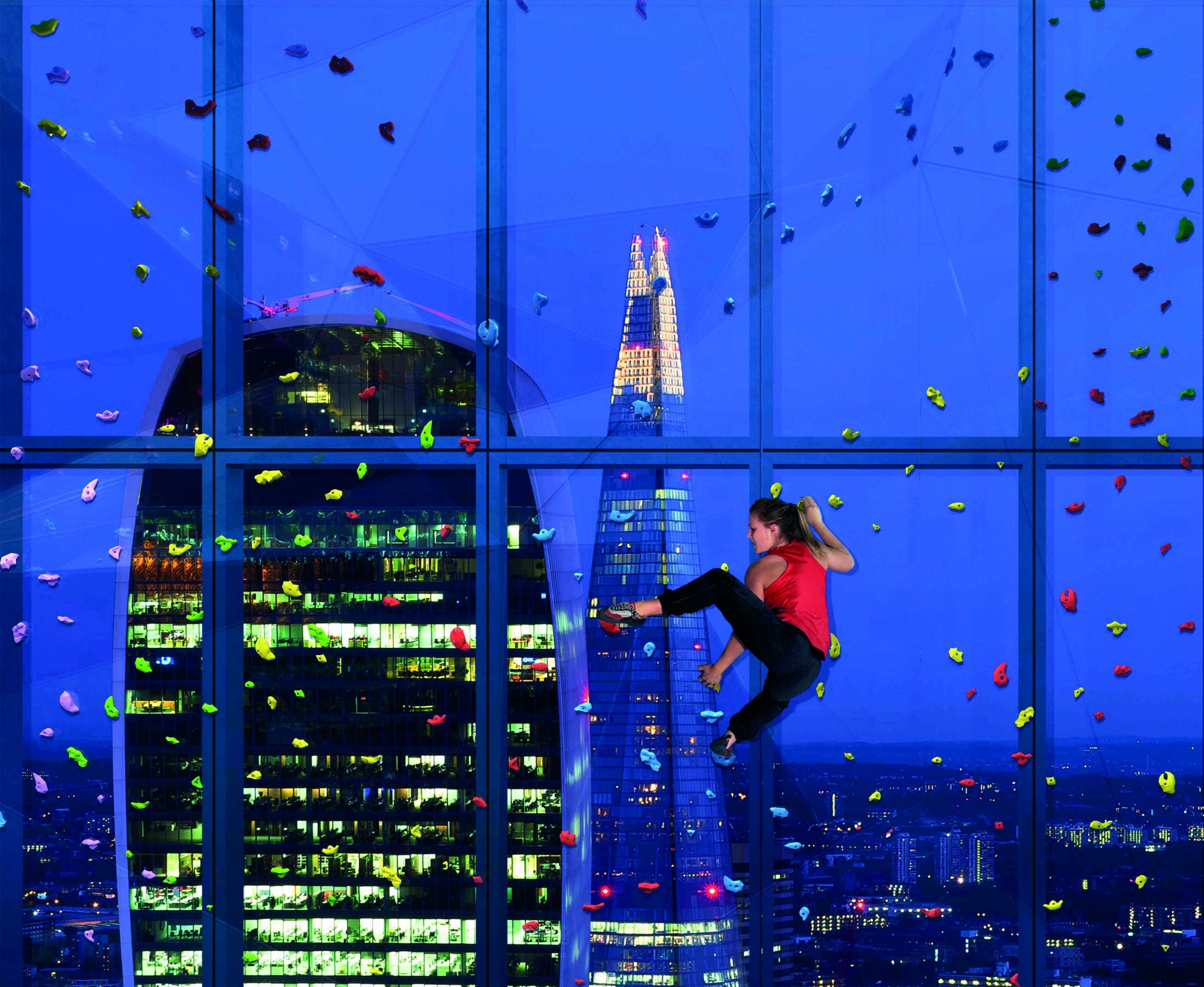 If there's one way to make a gym a destination in its own right, it's by plonking it in one of London's tallest buildings. And that is exactly what BXR has done with the opening of its latest workout space, which sits on the 25th floor of the 22 Bishopsgate skyscraper in London's financial district.
Like the rest of the BXR gyms, BXR City will offer a no-nonsense approach to getting fit, with each member encouraged to 'train like a champion.' And the results from current members speak for themselves – this is the gym of heavyweight champion Anthony Joshua, after all.
As well as its flagship boxing training program and member-only gym floor, BXR City will host the boutique pay-to-train Sweat by BXR concept, which includes a full schedule of instructor-led group classes, designed to support members in any stage of their fitness journey.
[See also: The Best Spa Hotels in the UK]
The enormous 9,000-sq-ft site will also house a dedicated yoga and pilates studio, a Crossfit-style workout area and the showstopping 21-ft glass climbing wall, which overlooks London's skyline.
And, of course, the BXR trainers are some of the best in the world. The head of boxing, for example, is Gary Logan, a two-time championship winner who went on to coach the likes of David Haye and Mike Perez. Don't worry if boxing isn't your forte though; the diverse training staff come from a variety of different disciplines, including dance, football and sports sciences, ensuring each member can achieve their individual fitness goals.
"BXR City will become one of the most unique gym experiences in the UK," says BXR founder Olia Sardarova. "The new location will take workouts to new heights and is located on the 25th floor of the tallest tower in Europe, making BXR City the highest gym in London. Imagine, climbing a 21-ft, all-Perspex glass wall looking out on the historical City of London with views of St Pauls to The Thames. No other gym offers this kind of experience."
[See also: The Best Restaurants in London]
As well as BXR City, 22 Bishopsgate, which first opened in 2020 as a so-called 'vertical village', will be home to a number of international businesses (law firm Covington & Burling and insurance company AXA have already signed leases), a restaurant, a street-food style market and a top-floor viewing platform.
As you can imagine, BXR City membership is highly exclusive and extremely sought after. The majority of memberships will be allocated with 22 Bishopstreet residents, with a finite number of additional passes granted to other applicants.
BXR's latest 22 Bishopsgate gym joins its small but comprehensive portfolio of clubs across London and beyond, which includes destinations in Crete and Qatar.
BXR City at 22 Bishopsgate gym opens on 2/22/22. Membership from $3,348 per year, bxrlondon.com