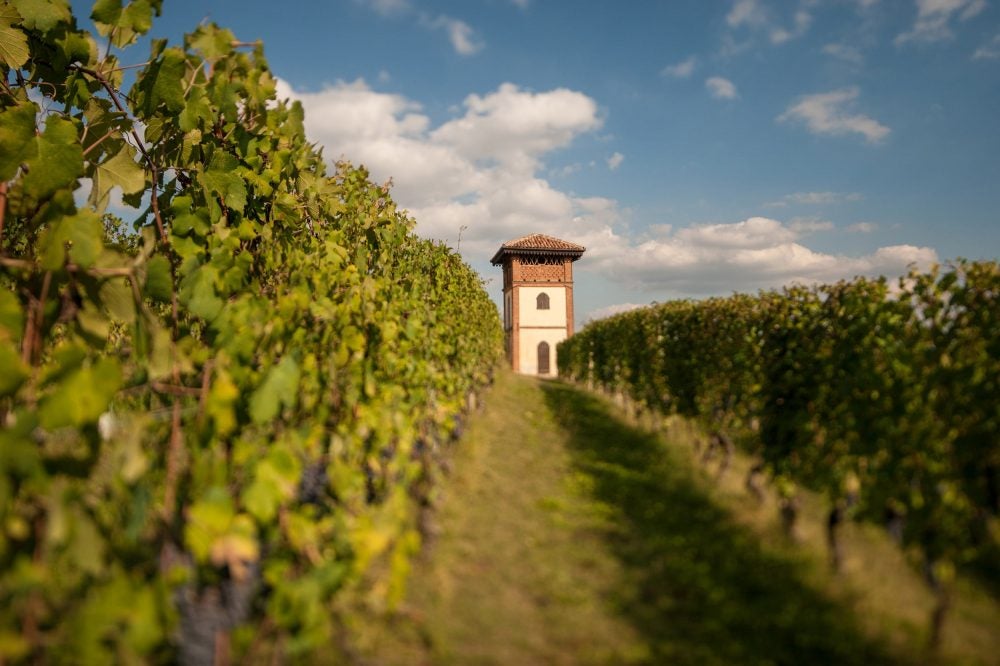 Home to a multitude of indigenous grape varieties, Italy is one of the best wine-growing countries in the world. And, from Piedmont to Etna, the quality of Italian wine is at an all time high, with a new generation of producers demonstrating just how much room there is left to discover.
In January 1976, Elio Altare, the son of a small wine producer, left his family estate in La Morra, Piedmont, and drove to the thriving wine-producing region of Burgundy.
The young grower was eager to understand how his French peers had carved out an internationally revered status for their wines, while the Barolo of his home town was unheard of just a few miles down the road.
Keen to implement the modern winemaking techniques he learned on his visit, Altare would later chainsaw his family's old wooden barrels to make space for his very first French oak barrique. His father Giovanni was furious with his son's new approach which lowered the yields and later disinherited him.
But Altare could not be dissuaded, and was soon joined by a group of local young winemakers – the "modern school" – also keen to throw off the parochial shackles they felt were preventing their region from gaining wider recognition. Soon, Piedmont was firmly on the fine wine map, with its Barolo and Barbaresco celebrated by oenophiles around the world.
"The quality has been absolutely brilliant and interest in the top vintages just keeps growing," reflects Giles Burke-Gaffney, buying director at Justerini & Brooks. "But there's still plenty of room for growth in Piedmont – it's at the beginning of the story."
Ahead of the curve
The wines of Italy will always hold a special place for Justerini & Brooks. After all, the merchant's story began with a lovestruck Bolognian distiller, Giacomo Justerini, following an Italian soprano to London in the 1740s, before setting up shop a stone's throw from the Royal Opera House.
It wasn't until the early 90s, however, that Burke-Gaffney's predecessor, Hew Blair, set his sights on the still under-the-radar region in the north-western corner of the country.
"At the time, expensive Italian wine was all about Tuscany," explains Burke-Gaffney. "But Hew went out there, liked what he tasted, and thought it was worth a go. So while everyone was pushing the Super Tuscans, we were pushing Piedmont."
[See also: Justerini & Brooks Looks to a New Generation of US Winemakers]
The gamble paid off and J&B quickly became one of the UK's largest importers of Barolo and Barbaresco. Each spring – Covid-19 permitting – Burke-Gaffney travels to Piedmont for en primeur season, to sample the latest vintages.
"Back in the early 2000s when I started going to Italy, I would spend a day in Piedmont and go down to Tuscany via Veneto," he recalls. "But because of the way it's grown, I began carving out a week in Piedmont alone – and now I spend two weeks there each year."
In a clear sign of this burgeoning appetite for the region's wines, Justerini & Brooks recorded its best ever Piedmont sales last March, despite releasing the 2016 vintage as Britain battled the first wave of the pandemic.
Quality over quantity
Burke-Gaffney has watched the priorities of Piedmont's wine producers evolve first-hand. For previous generations, he says, it was all about "grafting away for little money, producing lots of average quality fruit".
But the arrival of the famous 'Barolo boys' – of which Elio Altare was a part – played a pivotal role in changing Piedmont's fortunes. "Those early days led to a lot of experimentation," recalls Burke-Gaffney. "They went to Burgundy, opened their eyes and improved vineyard techniques enormously, bringing organic viticulture and healthier grapes."
Still, these pioneering young producers were not without their critics, and a heated rivalry ensued between traditional and modernist camps.
Giles Burke-Gaffney's Italian growers to watch
Today, though, boundaries are starting to fade. "I don't think it's as simple as dividing them into two very simple categories anymore," says Burke-Gaffney. "Of course there are different styles, but it's much more nuanced now."
This convergence in approaches has brought with it a shift away from the small French barriques favored by the modernists, with many of the region's wines now being made in bigger barrels, using very little new oak and enabling unique terroir expression.
The diverse range of wines produced are enjoying a steady rise in both quality and reputation. "I think Piedmont is heading towards the point that Burgundy is at now; people will follow the producer because they trust the quality and know they'll produce the goods every year," contends Burke-Gaffney. "So I think the highs will get higher and the consistency will continue to improve."
New heights
This trend is being driven by a passionate new wave of growers, that interfere as little as possible with the winemaking process, while keeping sulfur levels to a minimum. Many of these young producers place an emphasis on sustainable viticulture and creating a healthy vineyard.
"They're very conscious that a wine should have something to say about where it's from," says Burke-Gaffney.
Piero Busso is a case in point. Taking over from his father Guido Busso – who founded the Neive-based domaine in the fifties – he has been producing exceptional Barbarescos that reflect the terroir of his Gallina and San Stunet vineyards. In 2010, Piero's son, Pierguido, took over running the family estate.
"Pierguido has taken the best bits from what his father did, enhancing and improving them," explains Burke-Gaffney. "He's a classic example of the younger generation taking quality to a higher level."
[See also: Innovation With Altitude: Spain's New Generation of Winemakers]
Another family domaine transcending boundaries is Luigi Oddero in La Morra. After Luigi sadly passed away, his wife, Lena, took the reins and has continued to grow the estate, using traditional methods and long, gentle extractions to produce elegant Barolos.
"The 2016 vintage was fantastic and now the 17s and 18s – which I tasted in September – have the potential to be even better," reflects Burke-Gaffney. "It's very exciting to watch that progression and see a domaine growing to become the best it can be."
Beyond Piedmont, the vineyards on Sicily's active volcano, Mount Etna, have become something of a hot topic. Burke-Gaffney highlights Tenuta Delle Terre Nere – an estate where striking wines are produced from vines planted at a staggering 3,000 ft above sea level in volcanic soils.
For those looking to enjoy an Italian wine from off the beaten track, the small family estate La Sibilla in Campi Flegrei – a tiny strip of land between Naples and its coast – is a strong contender. "The soil there is really interesting because it's volcanic, but it's very different from the lava-based soils of Etna," explains Burke-Gaffney. "The pomice-based volcanic soils give the wines a really distinctive character that I love drinking."
As quality continues to reach new heights, Justerini & Brooks' head buyer offers some valuable words of advice for those eager to sample what Italy has to offer.
"Get to know your producers, be brave and experiment," he advises. "There's so much to discover."
Learn more at justerinis.com