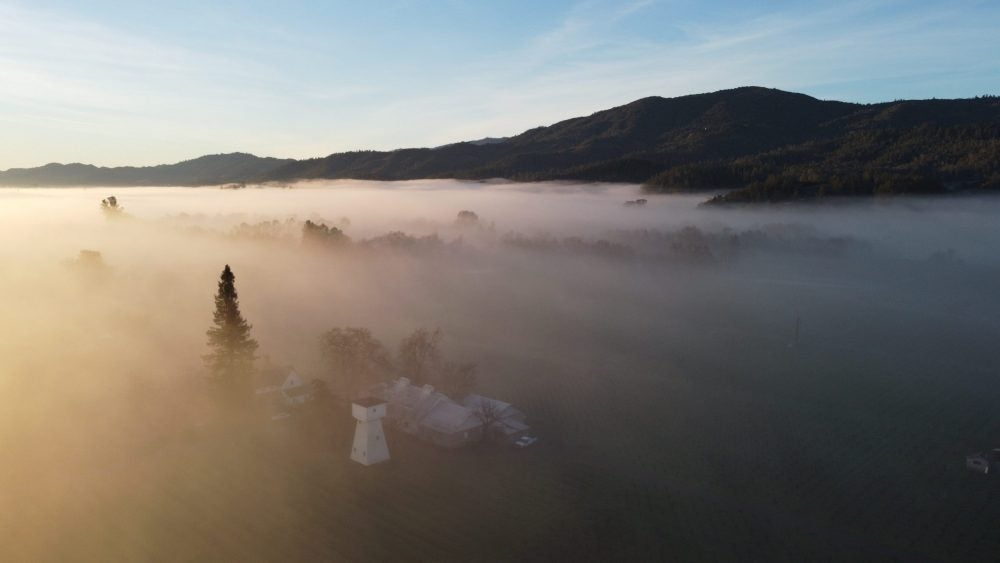 Some stereotypes and misperceptions around US wines persist, but a new generation of innovative US winemakers, from California to Oregon, are producing wines that rivals that of the Old World, while carving out their own distinct identities.
In the spring of 1976, a select group of France's top wine critics gathered in the cellar of a Paris wine merchants for a blind tasting. Much to everyone's bewilderment – and horror – the elite judging panel's highest scores went not to the revered French châteaux, but to 1973 vintages of a Cabernet Sauvignon and Chardonnay – both from California.
The tasting sent shock waves through the wine world and marked a historic turning point for Napa Valley. Over the decades since, the region has carved out its own space in the upper echelons of the fine wine world, but establishing a standalone identity has been a gradual process.
"I think people are increasingly recognizing that these are great wines in their own right," says Giles Burke-Gaffney, buying director at Justerini & Brooks. "Not because they're imitations of Bordeaux or Burgundy, but because they're offering something interesting and different."
[See also: Justerini & Brooks Showcases the Future of Burgundy]
Exploring California
Justerini & Brooks' history is steeped in tradition and the Old World will always be at the heart of its portfolio. However, in the mid-90s the fine-wine merchant began to explore what California has to offer and soon brought on its first two Napa Valley growers: Heitz and Cain Cellars.
"At that time, it was clear there was a demand – albeit niche – for top end California wine," explains Burke-Gaffney. "But it was difficult persuading the estates to export, as they could already sell their wine many times over in their home market."
Beyond Napa Valley, Oregon has been garnering attention with Pinot Noirs and Chardonnays to rival Burgundy. As the largest importer of domaine bottled Burgundy in the UK, it's little wonder the region has piqued Justerini & Brooks' interest. The merchant started working with Eyrie Vineyard – the first growers to plant Pinot Noir in the Willamette Valley – in 2017, and Walter Scott the following year.
"It's early days," says Burke-Gaffney, "but I think what's encouraging is that the Burgundians themselves – who know exactly how these wines should be made – clearly think there's potential there."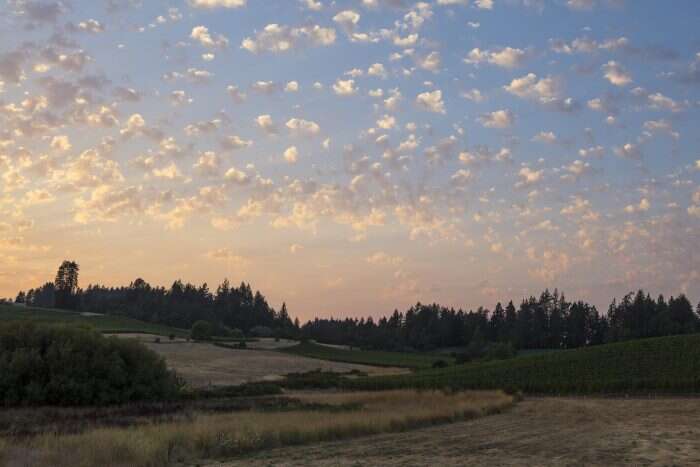 Changing perceptions
Back in the 90s, US wine critic Robert Parker was a hugely influential figure in the New World wine scene. His points-based system favored rich, high alcohol wines that were heavy on fruit and oak. This informed popular perceptions around US wine, but it never told the whole story.
In recent years, there has been an explosion in the number of small, high-end US wineries looking to produce a more diverse range of offerings – but they are certainly not the first American growers to do so. Today, says Julian Campbell, J&B's buyer responsible for Champagne, Germany, the US, the Loire and Southwest France: "There's a lot more confidence and understanding that the American wine scene is making some seriously interesting wines – the type of wines that, ironically, they were producing in the 70s and 80s."
Regardless of quality, Burke-Gaffney admits that US producers have faced their fair share of snobbery. "Twenty years ago, it was all about France," he says, "but I think there's a lot more recognition for wines outside of the traditional Old World sphere today – it's a much more open field."
Campbell highlights the increase in knowledge sharing among producers from different continents. In fact, he says, there are plenty of European winemakers and consultants working in the States today.
Giles Burke-Gaffney's US growers to watch:
This isn't the only area where the boundary between Old and New is starting to soften. As the climate gets hotter, those with a taste for Bordeaux are likely to find the region's wine becomes riper, moving in the direction of its sun-soaked Californian counterparts.
Extreme climate conditions also pose specific risks. Napa Valley has been left reeling from unpredictable fire seasons and extreme droughts. By the end of October, the Glass Fire had scorched more than 65,000 acres of land, damaging the structures on at least 26 wine and vineyard estates in its wake.
Among those impacted was Cain Cellars – a producer J&B has worked with for over 25 years. "I think they had about an hour to get out," says Campbell. "They lost all of their buildings in that fire, including their home."
While the dry landscape is prone to fires, the vineyards themselves act as natural fire breaks and Cain Cellar's vines survived largely intact. Despite losing the 2019 and 2020 vintages along with the buildings, thankfully the older vintages were safely stored off-site.
"They'll have to rebuild the winery and bounce back," says Campbell, "but the vines are still there, the people are still there, the essence of the place is still there."
California's new generation of wine-making talent
Undeterred by these challenges, a new generation continues to innovate. Although buying land in Napa Valley is often too expensive for those starting out, Campbell points to a small group of young winemakers that are building a name for themselves by buying "excellent little pockets of fruit" from existing properties.
"The young producers who are really good are the ones who intimately understand the specific plots of land they're getting the fruit from," Campbell explains.
Many of these producers bring with them experience working at some of the greatest estates in California. A case in point is up-and-coming talent Massimo di Costanzo, who cut his teeth at the Screaming Eagle winery in Napa Valley. Drawing on his Italian heritage, Di Costanzo makes elegant, restrained single-vineyard wines that express terroir.
Another producer that has caught J&B's attention in recent years is Matt Courtney – who carried out an eight-year apprenticeship with Napa wine-making royalty Helen Turley at the Marcassin vineyard before venturing out on his own.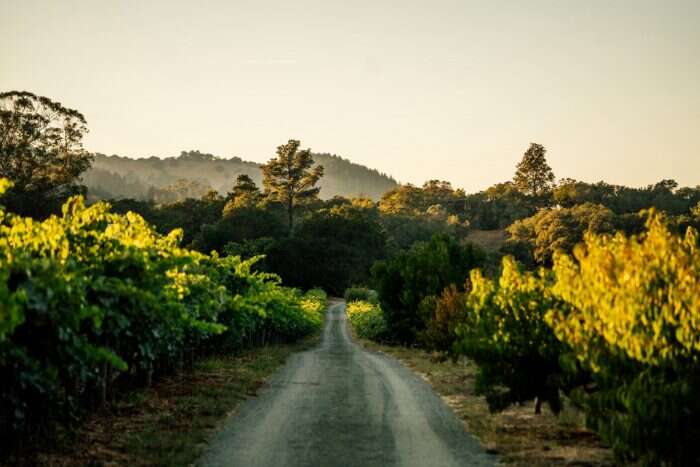 "Once you have that level of close contact with one of the great winemakers, people are willing to give you a bit of fruit, because they like the idea of seeing their vineyard on what will become a famous wine," says Campbell.
"Matt makes a fantastic Chardonnay – he understands full well that there's a lot of sun in California and that you can try and make European Chardonnay but actually, if you're farming land that gives you great ripeness, then why not embrace it and make something that could only ever be Californian."
Finding these producers requires patience and local knowledge. For Campbell, the trick is to "get under the skin of the place" and he is looking forward to returning to the US as travel restrictions lift.
"You have to sift through a lot of wineries that don't have the integrity and authenticity we're looking for," he says. "But we're constantly trying to find those little geysers of creativity where people that understand the land are making genuinely interesting wines."
Learn more at justerinis.com