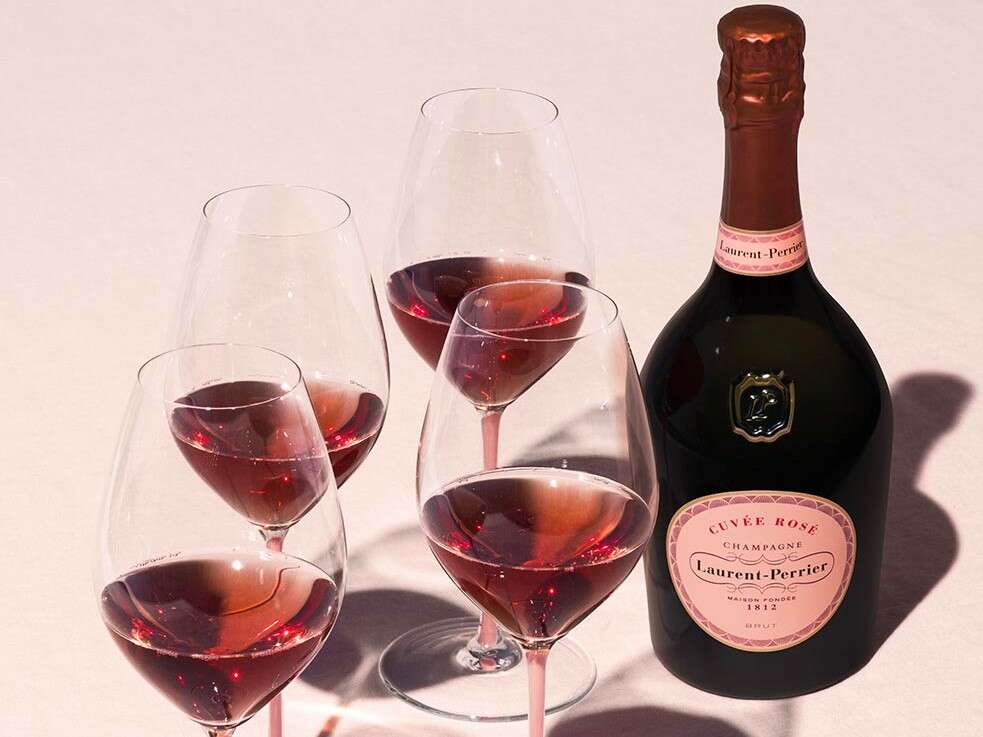 There are few things more romantic than sharing a glass or two with a significant other on Valentine's Day. February 14 is just around the corner and in the field of Valentine's tipples, a single bottle stands above the rest: Laurent-Perrier's iconic Cuvée Rosé is the ultimate romantic delight to savor this Valentine's.
Not many champagne bottles can be identified by their silhouette alone, yet Cuvée Rosé is unmistakable. It sits apart from the vast majority of other Champagne house rosé offerings in other ways as well.
Indeed, it was Laurent-Perrier who first dared to reintroduce the art of non-vintage rosé back in 1968. Since then, Cuvée Rosé has forged its own path as one of the much-loved champagnes.
Experience a private Champagne Laurent-Perrier event
To share your interest in the exclusive opportunity to experience a private Champagne Laurent-Perrier event
click here
Other rosé champagnes are formed by adding still red wine to achieve a certain color. Cuvée Rosé is made from 100 % Grand Cru Pinot Noir grapes. Once destemmed, the grapes are placed within a maceration vat where for 48 to 72 hours during which the juice is in contact with the skins. It is this process that extracts Cuvée Rosé's deep and wonderful color.
So whether you are heading out for a luxurious meal for two or simply enjoying a pleasant evening at home together, a bottle of Laurent-Perrier's Cuvée Rosé is the ultimate pairing for your Valentine's Day.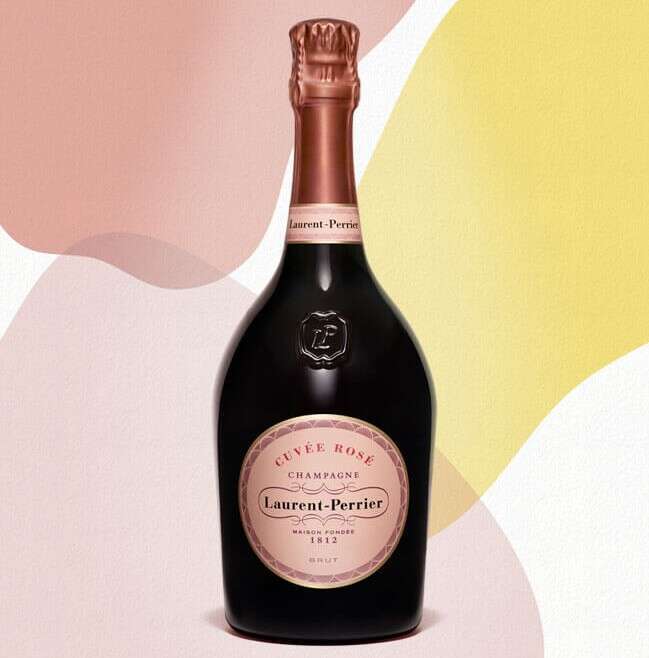 A rosé champagne like no other
To form a Cuvée Rosé of exceptional quality, Laurent-Perrier sources its grapes from 10 different Grand Crus, which are highly regarded for their excellence. These Crus can be found in the south and north of the Montagne de Reims and include some of the finest Crus from the famous villages of Ambonnay, Bouzy, Louvois, and Tours‑sur‑Marne.
Once sourced, the length of this maceration process all depends on the harvest, with some years requiring longer than others. In addition to extracting the iconic salmon pink Cuvée Rosé color, maceration also allows Laurent-Perrier to produce unequaled aromas. It is through these aromas that the true pedigree of the Crus that are utilized by Laurent-Perrier can be experienced.
[See also: Lucie Pereyre: The Face of Grand Siècle]
Since the beginning, these delicate yet easily identifiable aromas have set Cuvée Rosé apart from the competition. Once placed into bottles, Cuvée Rosé is then aged for a minimum of five years to fully develop all the flavor and produce a Rosé champagne that's like no other.
A delight for the senses
One of the instantly recognizable elements of a bottle of Cuvée Rosé is its extraordinary freshness. This freshness is delicately conveyed through a wide range of red fruits which dance around the palate, you should expect raspberry, red currant, strawberry, and black cheery notes.
Those experiencing Cuvée Rosé should also expect a fresh sharp palate from this supple and rounded champagne. It is a sensation that some have described as similar to diving into a freshly picked basket of fruit.
More recently, experts have begun pairing sparkling wines with food and finding incredible balance. Given that Cuvée Rosé has such aromatic depth, it makes an excellent pairing for marinated raw fish and grilled prawns. Those looking to keep things European should try it alongside Parma ham. The saltiness of the ham pairs wonderfully with the fresh sweetness of Cuvée Rosé.
[See also: Laurent-Perrier Creates the Perfect Year with Grand Siècle]
The more adventurous diners will also delight in how well Cuvée Rosé pairs alongside the bold flavors of Indian and Asian cuisine. While, unsurprisingly, Cuvée Rosé is the ideal drink to be enjoyed with a fruity dessert.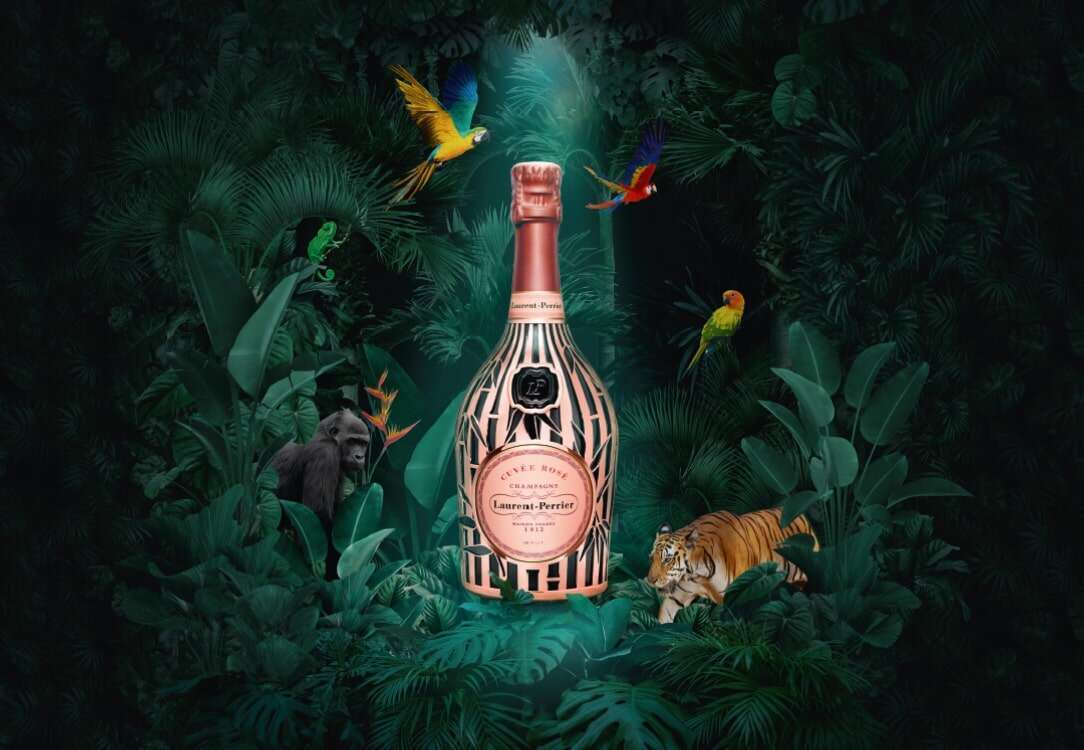 A limited-edition offering
As the bold innovators who reintroduced non-vintage rosé more than half a century ago, it would not be enough for Laurent-Perrier to simply produce an exceptional Cuvée Rosé. They decided to take things a step further.
Each year since 2016, Laurent-Perrier has produced a limited-edition robe to incase and protect their iconic Cuvée Rosé. This has contributed to turning an instantly recognizable bottle into a collector's piece that's desired by all discerning enthusiasts of Laurent-Perrier.
[See also: Humble Beginnings to Global Success: The Story of Laurent-Perrier]
This year, Laurent-Perrier introduced a reusable bamboo robe. This has been inspired by lush foliage and tropical climates, while the bamboo itself symbolizes lightness, resistance, and purity. The bamboo robe is a must-have addition to your serving ritual, taking your enjoyment of Cuvée Rosé to the next level.
Valentine's Day is no time for half-measures. Treat your loved one with the most recognizable, most iconic, most desired rosé champagne on the market.
For more information, visit laurent-perrier.com