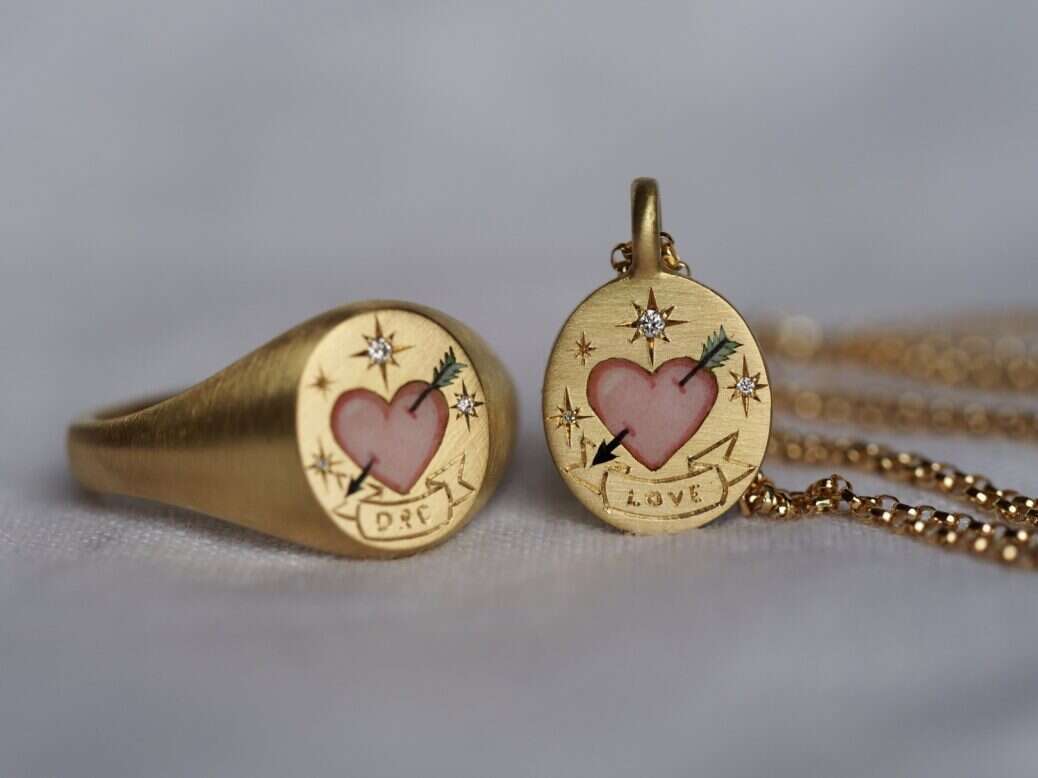 Whether you're buying for your wife, partner, best friend or even just a little treat for yourself, Valentine's Day is the perfect chance to show how much you care with a luxury gift for her.
However, selecting a gift is easier said than done. Flowers, chocolates or even just a card are always welcome, but to make this Valentine's Day a memorable one, you'll need to pull out all the stops. Fortunately, we're here to help. Our 2023 Valentine's Day gift guide not only includes the usual fine jewelry, indulgent skincare and luxury fragrances but also gifts that encourage quality time together – after all, what could be more romantic than that?
[See also: Valentine's Day 2023: Luxury Gifts for Him]
Marrow Fine Jewelry, White Diamond Cuff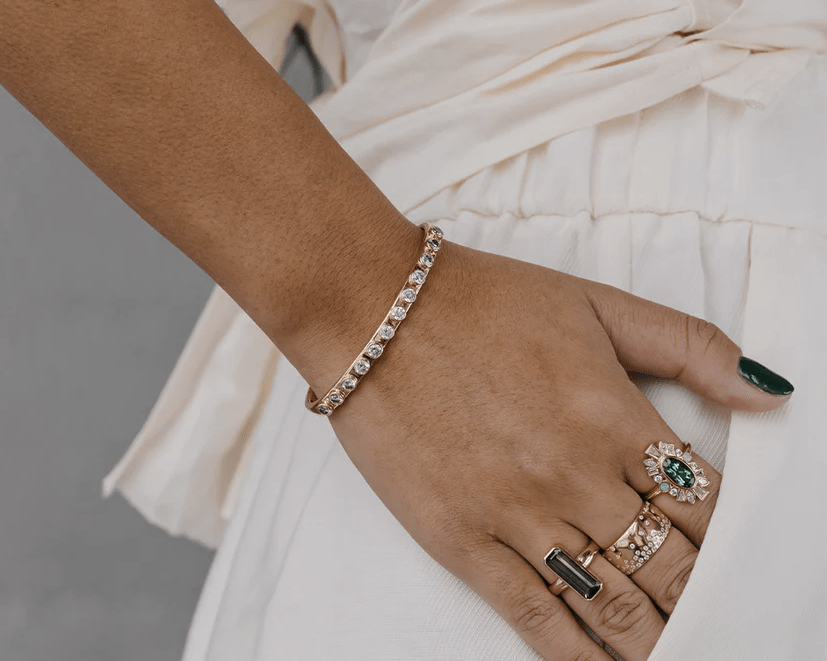 Jewelry for Valentine's Day is a no-brainer, but if you're not quite at the diamond ring stages (or past them!), a diamond bracelet is the next best thing. A modernized version of the classic tennis bracelet, Marrow Fine's White Diamond Cuff hits that sweet spot between being infinitely wearable and an undeniable statement piece. Beautiful alone or easily stacked, and available in either 18k gold or platinum, it's a win-win.
$13,200, marrowfine.com
Maison Ladurée, Macaron Gift Box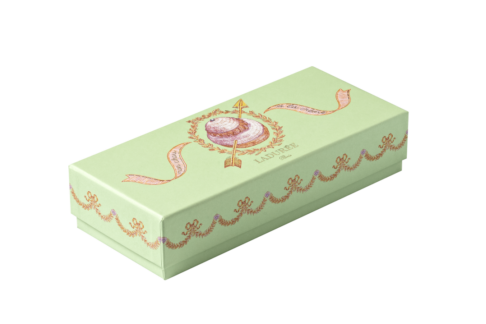 Few place scream romance quite like Paris. However, if a trip to Europe isn't on this year's Valentine's Day agenda, bring the City of Love to you with a box of Ladurée's iconic macarons. The French pâtisserie extraordinaire has revamped its already pretty luxe offering for the occasion, revealing a new version of signature pastel-hued gift boxes featuring a hand-painted heart. Inside, twelve delicate macarons sit alongside a decadent choux bun.
$43, laduree.co.uk
Shou Sugi Ban House, Couple's Spa Break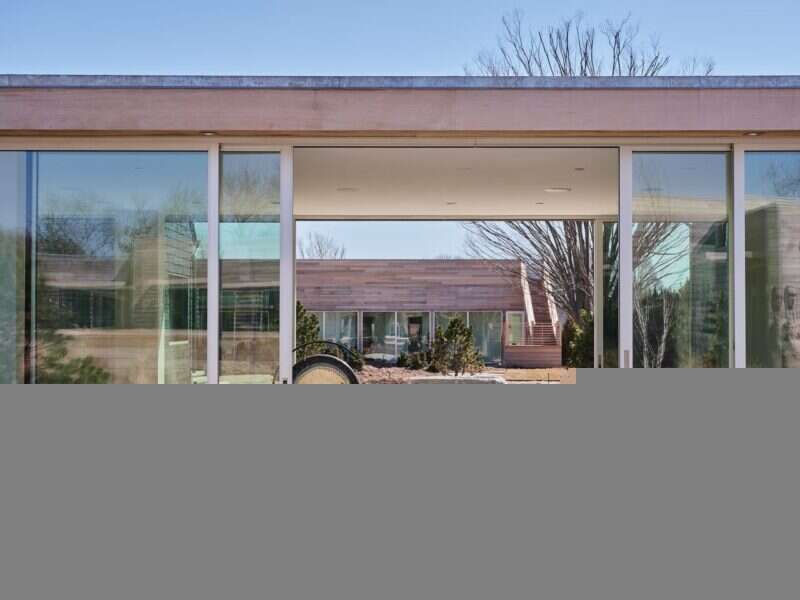 The gift of quality time is as good as any material Valentine's Day present – and where better to reconnect than at a luxurious spa retreat? Found just two hours outside of New York City, Shou Sugi Ban House is a serene haven that, with its modern take on traditional Japanese wellness principles, feels a million miles away from the bustle of the city. As well as accommodations in one of the stylish Guest Studios, the retreat's signature Romantic Package includes a welcome bottle of champagne, daily movement classes and a nightly seasonal soak, but add on a Couples' Sacred Sound Journey for the full experience.
From $1,295, shousugibanhouse.com
[See also: The Most Romantic Places to Spend Valentine's Day]
Tom Ford, Lost Cherry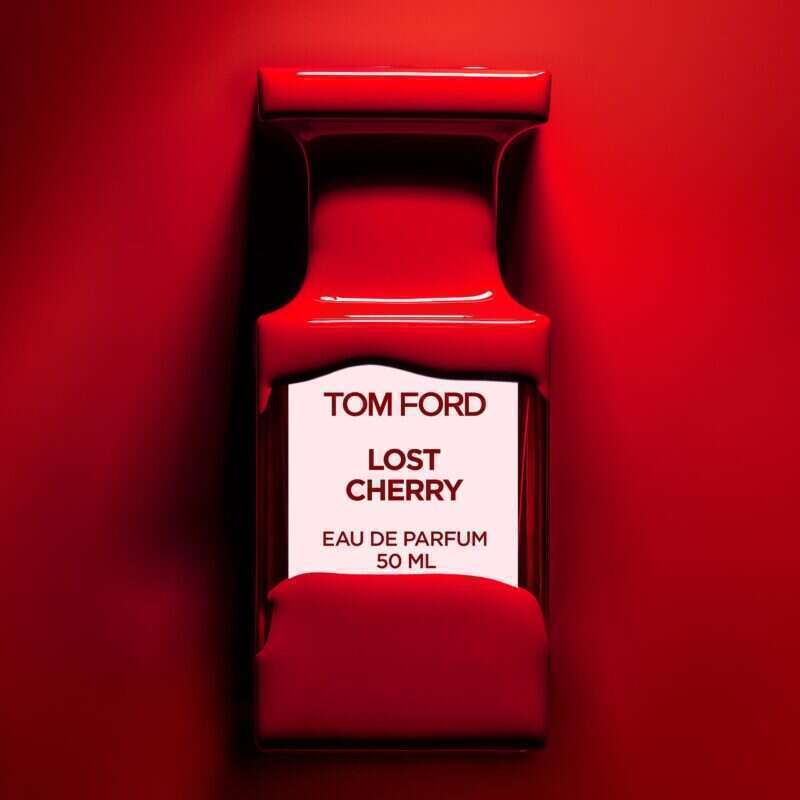 When it comes to Valentine's Day fragrances, don't be afraid to go bold. Tom Ford's full-bodied Lost Cherry may have been first released way back in 2018 but its deep fragrance has seen it retain cult status years later. Opening with a base of sweet cherry and leading into bitter almond, Turkish rose and jasmine, the fragrance is all at once rich, ripe and seductive. The luscious deep red of the bottle couldn't be more apt for Valentine's Day, either.
$390, tomford.com
Cece Jewellery, Love Me Forever Ring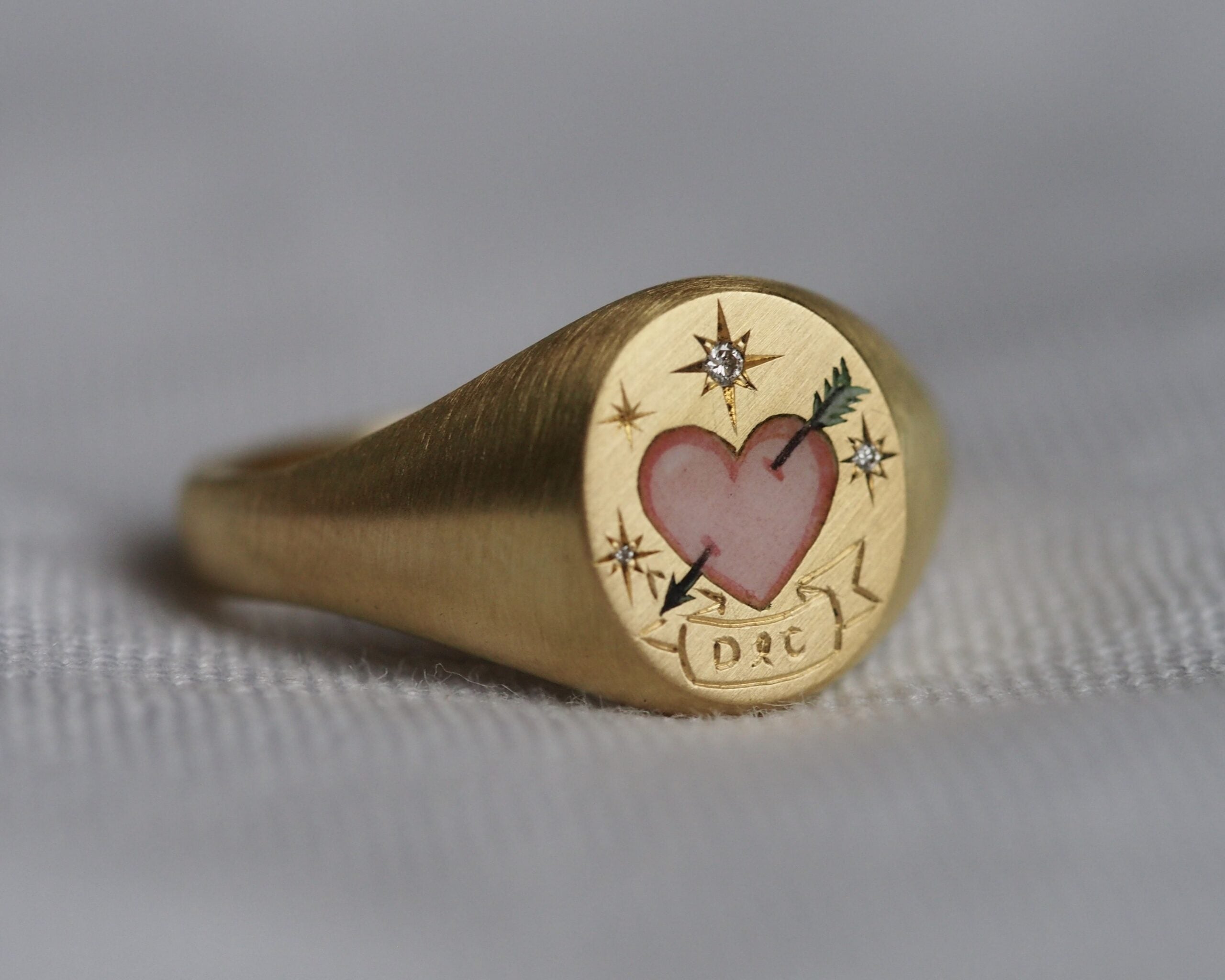 London-based jewelry brand Cece Jewellery has amassed a devoted celeb following for its bold miniature works of art. Borrowing motifs from the traditional sailor-style tattoos that are once again en vogue, each piece is digitally designed and hand-crafted from recycled 18k gold, before being painstakingly enameled with fire and crushed glass, and finally embellished with diamonds and pearls. This Valentine's Day, few gifts could convey your feelings better than the Love Me Forever ring – get it engraved with both of your initials for an extra-special touch.
$3,500, cecejewellery.com
Shane Cooper, Shane's System Skincare Set
Behind every glowing face, there's usually an incredibly skilled facialist. London-based aesthetician Shane Cooper is responsible for many of those A-List faces, using a unique high-tech system to create what is now known in the biz as non-surgical facelifts; the results speak for themselves. As well as in-clinic treatments, Cooper has also formulated a line of advanced skincare products, allowing you to maintain the post-facial glow at home. For skin that needs some love, go the whole hog with the Shane's System set, which includes the full five-step treatment plan.
$524, shanecooperuk.com
Laurent-Perrier, Alexandra Rosé Champagne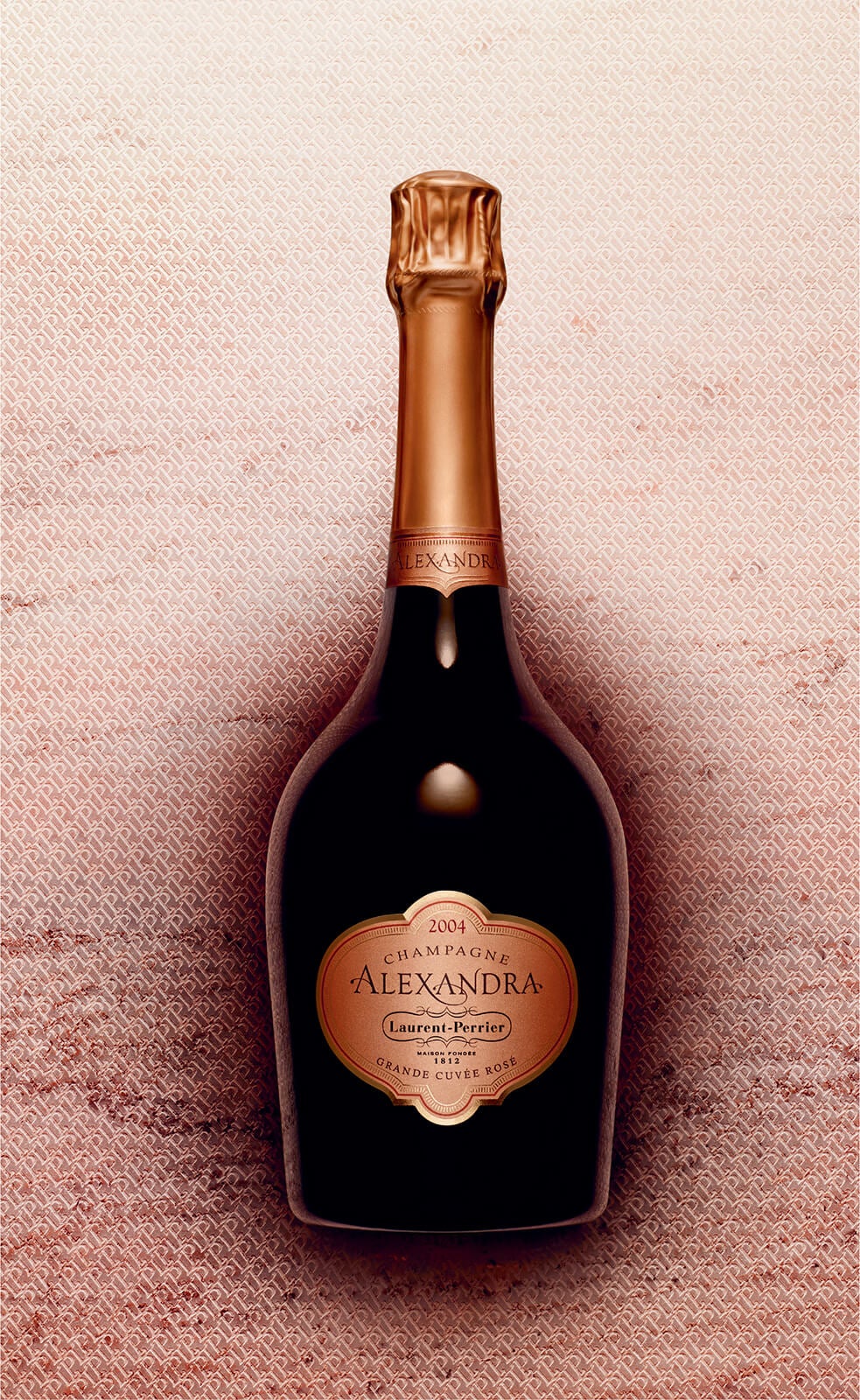 It's not Valentine's Day without a glass or two of exceptional champagne. Lauded for its iconic Cuvée Rosé, Laurent-Perrier's limited prestige Grande Cuvée Rosé Alexandra makes the ideal Valentine's Day tipple. The 2004 vintage is a blend of 80% Pinot Noir and 20% Chardonnay, sourced from 100% Grand Cru vineyards and aged for a minimum of 10 years. Expect persistent fine bubbles, complex notes of wild strawberries, candied fruits, and an elegant long finish.
[See also: How to Build the Ultimate Spring Capsule Wardrobe]
Fife Arms x Iseabal Hendry, Barrel Bag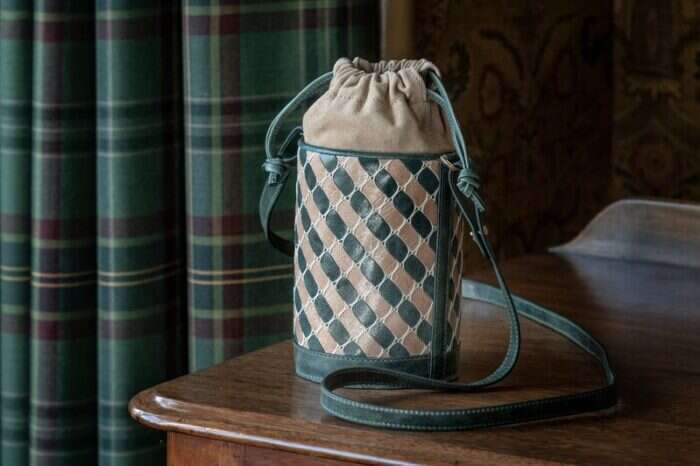 As part of an exclusive collaboration with iconic Highland hotel, The Fife Arms, Scottish artisan Iseabal Hendry has crafted a series of meticulously made leather bags. Each one is designed and handmade, from the cutting to the stitching, in Scotland, with a focus on zero-waste principles. Our favorite is the Barrel Bag, which sees tenement green and buttery tablet leathers carefully weaved together using traditional basket-making practices. A soft Italian suede inner pouch with a drawstring closing keeps the bag's contents safe. As unique as it is beautiful, you're unlikely to see anyone else with this rare find of a bag.
$1,623, thefifearms.com
Ippolita, Stardust Reef Bangle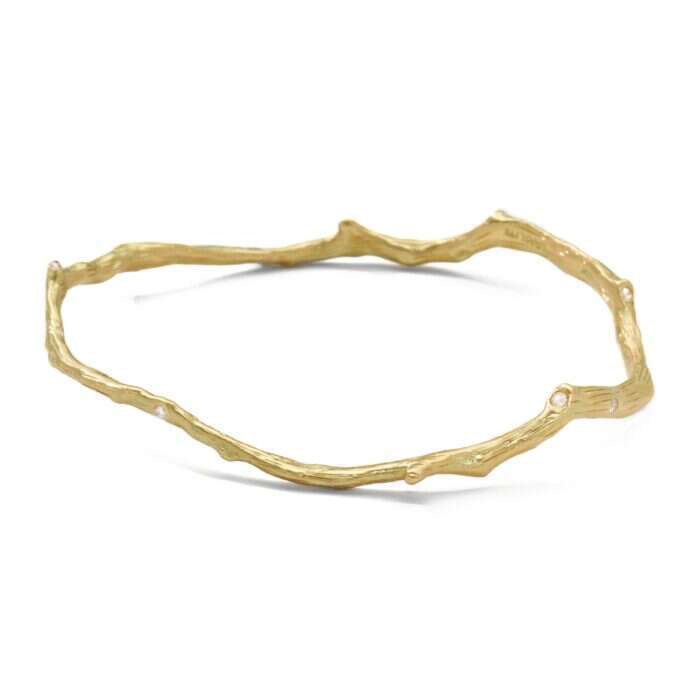 Jewelry is a winning luxury gift for her no matter the occasion – but on Valentine's Day, there is no choice but to up the ante. For an alternative from the gushy pink hearts, look no further than Ippolita's understated yet undeniably gorgeous Reef Bangle, crafted out of 18K recycled gold. Designed to emulate the now-extinct coral reefs of the Mediterranean, the elegant bracelet has glittering diamonds artfully dotted throughout, creating a perfectly imperfect finish, just like that seen in the natural world. Stack with other gold bracelets or wear alone – however, the lucky recipient chooses to style it, the Reef Bangle is guaranteed to be a conversation starter.
$5,500, ippolita.com
Vivant Membership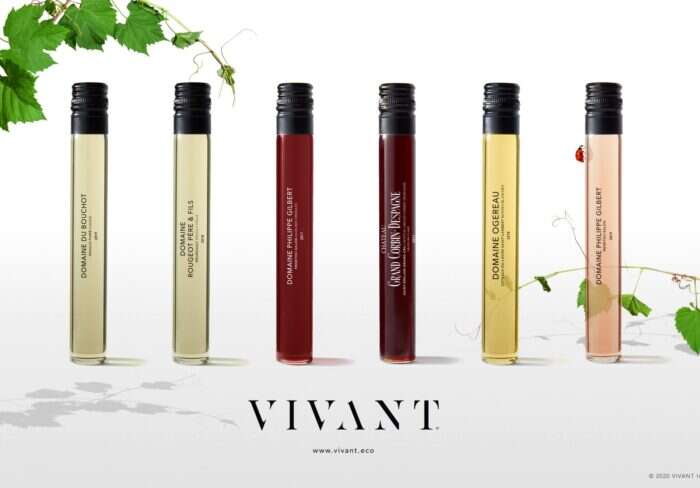 This Valentine's Day, we're keen to not only gift material items but also share knowledge and meaningful experiences with loved ones – and a membership to online wine education platform, Vivant, is just that. Offering a host of interactive virtual experiences and guided tasting sessions, Vivant is focused on building its members' expertise in the world of wine, from understanding how to pair with food, gaining insight on responsible producers and taking a whistle-stop tour through some of the world's most prestigious winemaking regions. And, with expert guides talking you through in real-time and tasting kits delivered directly to your door, this is as close to an in-person tasting as it gets – without needing to leave the comfort of your home. Get a membership for two to share your ongoing wine journey.
From $149, vivant.eco
Tom Ford, Rose Prick Candle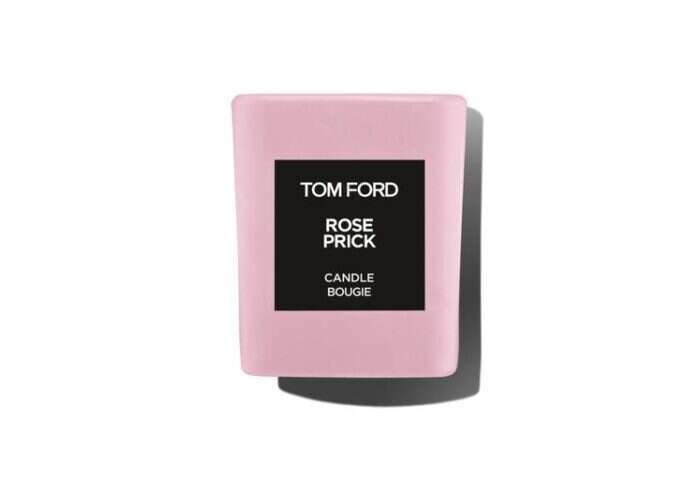 For some reason, scented candles have gained a reputation as a boring gift; a cop-out present for when inspiration lacks. However, at Elite Traveler, we couldn't disagree more – you just need to find the right one. And if there's anyone who can make home scenting chic, you can bet it's Tom Ford. As with the eau de toilette of the same name, the Rose Prick candle is inspired by the designer's own private garden, where varieties of wild roses bloom spectacularly, casting sweet floral aromas over all that visit. The addition of notes of Sichuan pepper, turmeric and tonka bean ensure that this long-burning candle avoids falling into being too sweet, with a touch of fiery fierceness seeping through – just as the sharp thorns of a rose lurk beneath the petals.
$135, tomford.com
Ludovica Mascheroni, Le Blanc Trunk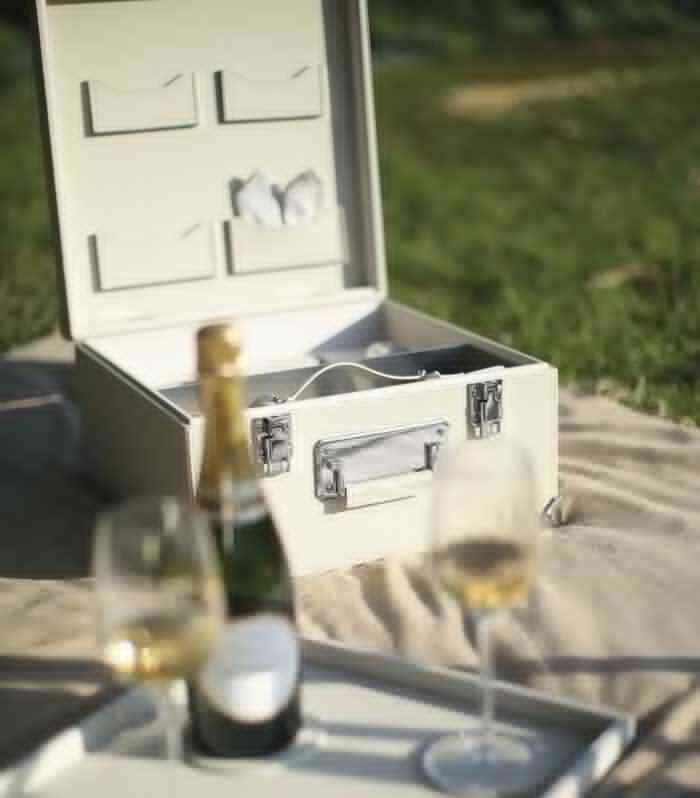 A romantic Valentine's picnic is nothing without a bottle of rare Champagne. To ensure you can transport your favorite label safely and of course stylishly, luxury Italian design house Ludovica Mascheroni has revealed Le Blanc – a purpose-made trunk, just for carrying Champagne. Covered in supple Italian leather with a bleached oak interior, the Le Blanc case has space to carry a bottle of bubbly in an insulated casing, two flutes, a tray, two napkins and a leather bottle coaster. Designed to look like a vintage suitcase, the Le Blanc is as beautiful as it is practical. Just remember to fill with a bottle of her favorite vintage for the ultimate Valentine's Day gift for her.
$7,716, email showroom@ludovicamascheroni.it to order
Vrai, Strength Diamond Necklace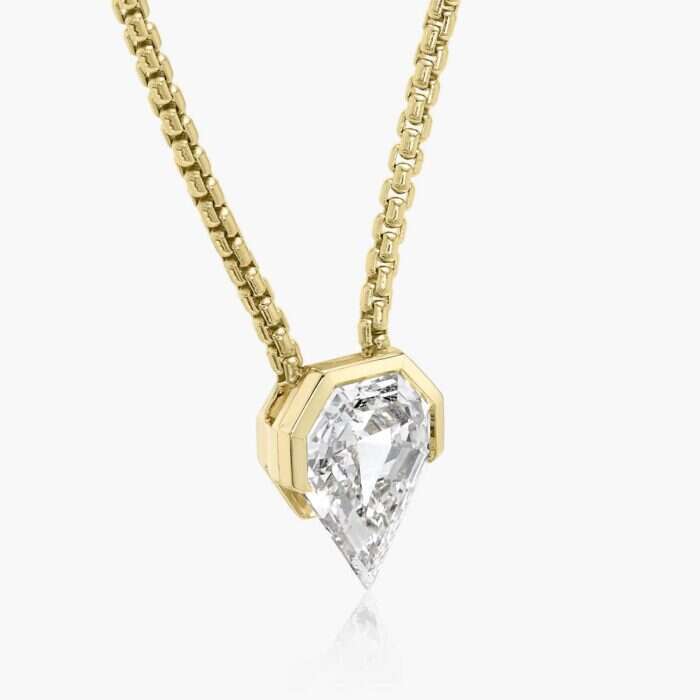 As its name suggests, the Vrai Strength necklace is designed to empower – and we couldn't think of a more inspiring Valentine's message. Suspended on a 14k solid gold chain, like all Vrai diamonds, this shield-shaped 3-carat beauty is lab-grown, eliminating any concern about traceability or ethical standards. However, where Vrai diamonds differ from your standard lab-grown stones, which are known for their energy-guzzling, is in their carbon footprint. Vrai proudly only uses renewable energy sources, making its diamonds 100% emission-free. It's a win for the buyer, the producer and the planet.
$7,500, vrai.com
Temple St. Clair, 18K Color Theory Earrings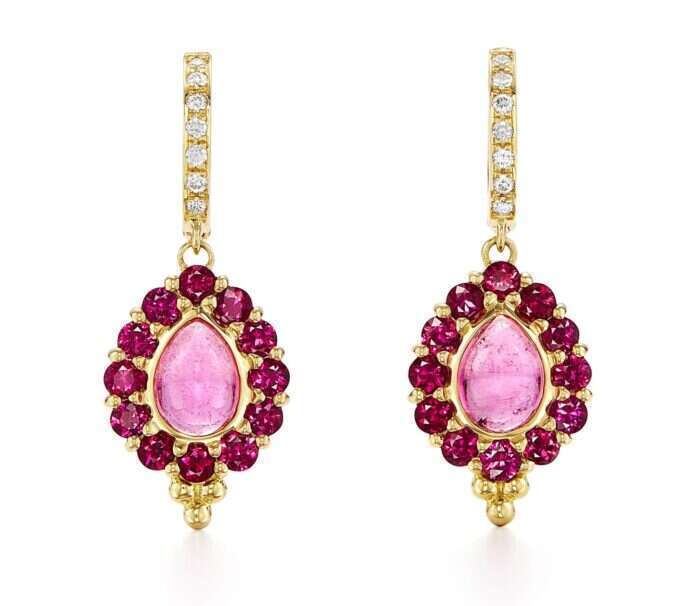 Subtly clashing two shades of pink, the 18K Color Theory Earrings are the epitome of Valentine's jewels, with a diamond-encrusted bale ramping up the luxury. Set within Temple St. Clair's signature 18K gold (which is obtained only from sustainable sources certified by the Responsible Jewelry Council), a hot-pink tourmaline is framed by a ring of faceted rubies promising to cause a statement – especially when paired with the matching ring. Every stone used in Temple St. Clair pieces is responsibly sourced, with close attention to best practices in both human rights and the environment.
$5,700, templestclair.com
The Ethical Silk Company, Mulberry Silk Pajamas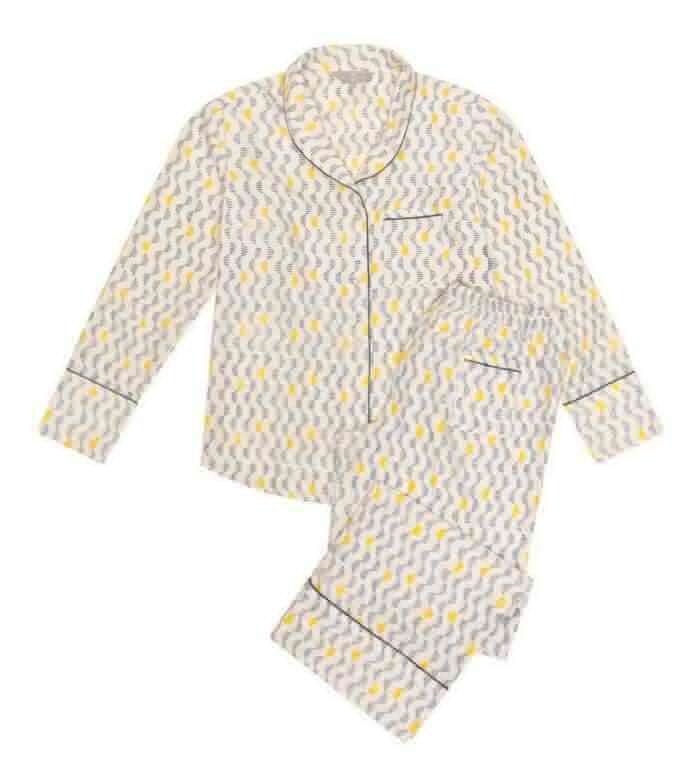 Silk nightwear always makes a winning luxury Valentine's gift for her, but for a more eco-friendly option, look no further than the Ethical Silk Company. Each pair of The Ethical Silk Company's block-printed pajamas is caringly produced at a Fairtrade tailoring unit in Jaipur, India, which is committed to both ethical and environmentally friendly practices, ensuring a sustainable supply chain. Adhering to a "buy well, buy less" ethos, The Ethical Silk Company strives to create premium-quality items that will be worn and cherished for years to come.
$295, theethicalsilkcompany.com
La Bouche Rouge, Refillable Lipstick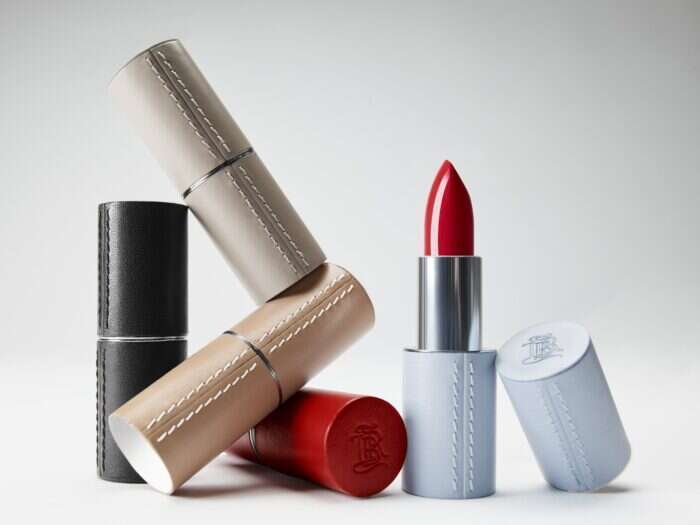 Based on the knowledge that the cosmetics industry is the third-most-polluting industry, La Bouche Rouge is on a mission to change beauty for the better, starting with its aim to rid plastics from its operations completely. One innovative approach to reduce both plastic use and waste is through refillable cosmetics, constructed from a combination of stainless steel and leather/vegan leather. La Bouche Rouge's infinitely refillable lipstick formulas use up to 99% organic ingredients that are vegan, cruelty-free and beeswax-free, providing a guilt-free alternative to a makeup must-have. An impressive range of shades are on offer, but for a personal touch, make use of the bespoke lipstick color tool.
$150 for case, $40 for refills, laboucherougeparis.com
Amaranté London, Infinity Roses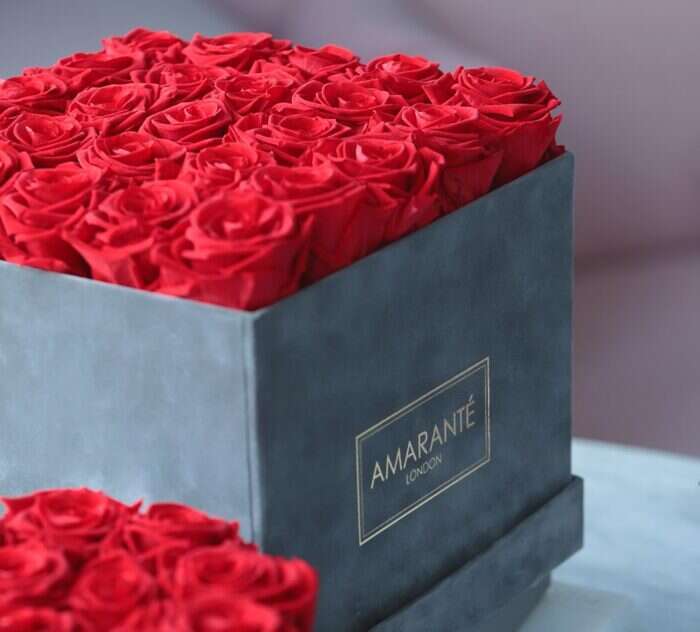 Red roses are as synonymous with Valentine's Day as Cupid himself; however, picked flowers are notoriously un-environmentally friendly, not to mention short-lived. Luckily, Amaranté London offers a sustainable solution in the form of infinity roses, which have a prolonged lifespan of up to three years. Amaranté works closely with farmers to ensure they meet and exceed Fairtrade expectations, which has historically been a major concern in the flower industry. The company is also going further than just neutralizing its carbon footprint; instead, it aims to produce more O2 than CO2 with every purchase, ensuring Valentine's Day gifting that leaves a positive impact in its wake.
From $170, amarantelondon.com
Cathy Waterman, Gold Heart Ring with Pink Sapphire &  Leaf Gold Arrow Band with Rubies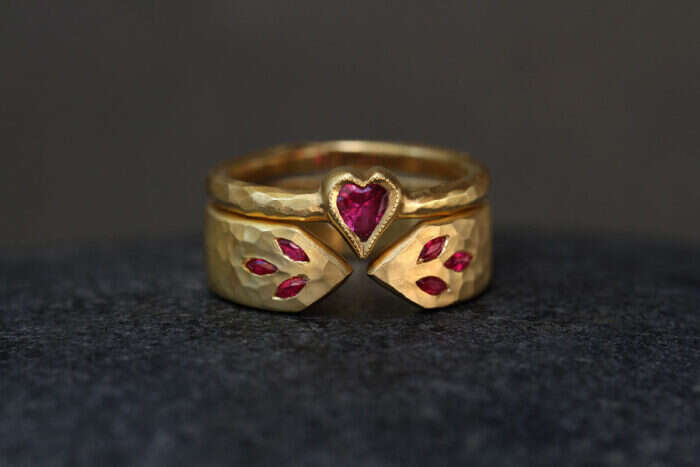 Drawing inspiration from the natural world and vintage designs, Cathy Waterman's jewelry has adorned society's elite for many years, leading her pieces to become the epitome of modern classics. The company works exclusively with ethically sourced stones and recycled gold and platinum, and each piece is made by hand in Cathy's California studio. Offering an artistic take on the traditional Valentine's pink heart motifs, the designers' pink sapphire heart ring, paired with the gold leaf arrow band with scarlet rubies, is a beautiful way to show your affections.
Heart ring $2,400; Gold arrow band $4,360, cathywaterman.com