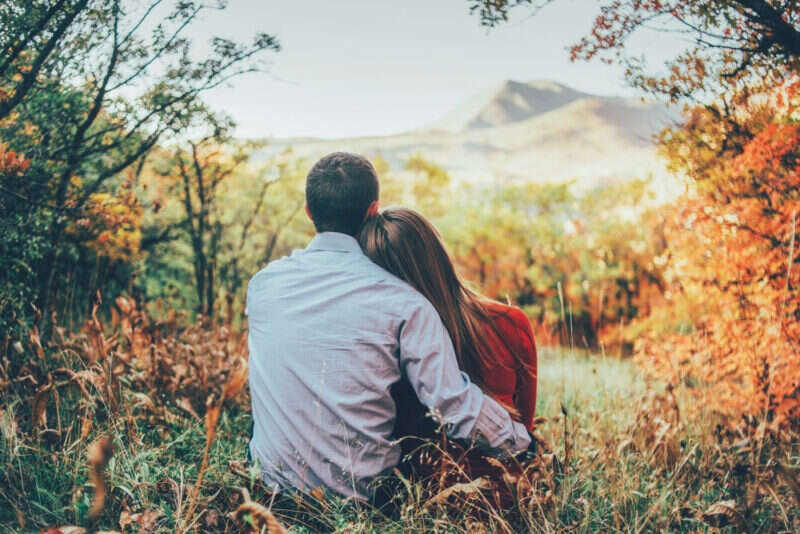 With a variety of apps available at our fingertips, meeting someone with similar interests has never been easier. But despite all the work and effort that goes into instant matchmaking, more and more of us are struggling to make a genuine connection. Emyli Lovz was quick to realize that finding Mr. Right was more complicated than swiping left or right, so she set up a matchmaking service that goes beyond anything an algorithm can achieve. Her company, emlovz, provides a hyper-personalized dating service that guarantees to find you at least six highly compatible matches in three to six months. How does she do it? Elite Traveler went to find out.
Tell us where the inspiration for emlovz came from.
Back in 2011, I was a student at UC Berkeley studying politics. In one class, we researched voting behavior, and I learned that at the time, only 30% of the population voted. I thought, why do we have an entire major dedicated to political science – not to mention all this time and money going into researching voting behavior – when only a small percentage of the population even participates? 
Then I had a second thought: why isn't there a dating science major? That, to me, was much more relevant. Everyone needs to date, right? Why not have a place to learn how to date effectively? So that's when I came up with an idea for my undergraduate thesis. I decided I would go on 100 dates in a year and document everything in order to learn what caused success and failure in dating. 
When I started the experiment, I quickly learned that video documentation would be the fastest way to capture my research. I started recording vlogs, and the people I was dating would usually watch them. I would assess the dates and explain what I was and was not attracted to about them. The guys found it helpful because women never tell them what they're doing right or wrong. They just ghost or friendzone them, which leads to frustration. So the coaching naturally developed from there, as the guys watching the videos would ask me questions. 
Matchmaking evolved out of that as a means to solve the problem of not having enough time to swipe, message and schedule dates. My co-founder and I realized that for our busy executive clients, we could do the work for them. That way, they could essentially outsource their dates. So far, our clients love not having to stress about writing the perfect profile or crafting a stellar message. They just give us their preferences and availability, and we go to work recruiting exceptional matches for them.   
How is emlovz different from other dating/matchmaking services?
I believe it comes down to four main principles.
Our philosophy: Our dating philosophy is called MegaDating. Basically, it entails dating multiple people at the same time in order to diffuse your energy, increase your confidence and avoid settling for the wrong person. We aim for our clients to go on one to two dates per week so they get enough exposure to make the right choice and not get hyper-focused on one woman too early.
Honest recruiting practices: most recruiters rely on their own database of paying clients to match people up with. We find this to be quite limiting. We're not going to set you up with a woman who is just an okay fit for you because she happens to live in your area and is paying us. Instead, we're like love headhunters. We spend time getting to know you one-on-one before we select matches from scratch for you, based on your preferences.
[See also: Planning Sustainable Family Getaways With Kerstin Bognár]
Incentivized matchmakers: One problem we saw at other matchmaking companies was that matchmakers weren't being incentivized to find exceptional matches. At emlovz, our matchmakers are incentivized to find five-star dates for both our clients as well as the women we match them with. Our matchmakers are awarded bonuses when clients give rave reviews about their dates, as well as when they get engaged and married. We're all about achieving the outcomes our clients desire, and we align our business model to encourage that to happen. 
Pre- and post-date coaching: A lot of matchmaking companies simply give you a phone number and have you set up the date yourself without any guidance on how to do it well. However, our matchmakers provide pre- and post-date coaching to ensure you are set up for success in all areas. Our coaching is the foundation of everything we do at emlovz, and all of the principles we teach come from the data collected from my 100-Date Experiment.
You mentioned the term 'MegaDating.' What is that, and why is it the best approach to finding love?
First, let me say that MegaDating employs leverage, not tricks. MegaDating is natural. It does not involve playing games or using unethical pickup-artist tactics. At the same time, I think traditional dating (seeing one person at a time) is somewhat outdated and ultimately gives you less control over your romantic outcomes. That approach can also take several years. Instead, MegaDating simply means to master the process of dating multiple people simultaneously, which is designed to help anyone find love as quickly as possible.
Most importantly, MegaDating helps you reduce anxiety. This can be helpful, especially for those times when you think you've met "the one" and tend to come off as overenthusiastic or needy. You will be much less likely to turn people off. As a result, you avoid many dating pitfalls, including being thought of as "just a friend," sabotaging sexual tension, and the pain of rejection.
Once you get the hang of it, MegaDating also helps you spot your patterns in dating faster. When you date a lot, you begin to notice the types of people you tend to choose. That allows you to pinpoint and steer away from problematic trends. You can also better compare and contrast suitors, so when you do make your long-term choice, you'll be less likely to wonder if the grass could've been greener on the other side. 
Many people say they feel like they don't have the time to date, especially among high-net-worth individuals. How do you help someone who works long hours?
If you're a busy professional who is selective about who you date, you don't want to use dating apps or you're just ready to outsource your dating life, I highly recommend our matchmaking services. Our full-service matchmaking program guarantees to introduce you to either six or 12 highly compatible matches over a three- to six-month period. However, many of our clients achieve that much sooner.
The process starts when you book a new client call with an emlovz team member. During this call, we'll get to know you better and get an idea of who you're looking to meet. Once enrolled, you'll complete a 50-minute Zoom onboarding session with your emlovz matchmaker. You'll discuss your must-haves, your nice-to-haves, your availability, how quickly you want to date and much more. Then your matchmaker will go to work sourcing hundreds of potential matches for you. They'll vet and interview all potential candidates, only setting you up with matches who are a great fit for your life and ready to meet you.
What effect do you believe easy-access dating apps have had on our relationships?
Apps definitely make people more superficial in their selection process, which is problematic for many reasons. For one thing, women aren't as visual as men, yet on apps, they make decisions largely based on what they see first, more than who that person is. That limits their ability to find the right person. 
But the biggest issue is that men who would be great candidates are getting discouraged by dating apps because they aren't able to match with the women they'd really hit it off with. Many men easily fall through the cracks this way — especially those who aren't as photogenic or don't prioritize learning how to take good pictures to succeed. 
When used correctly, dating apps are super powerful tools, with algorithms that can match you with more compatible people than ever before. So there is the possibility of finding someone deeply compatible with you. The problem is that without understanding how to set up your profile in a way that fully utilizes these algorithms —including keyword matching and photo optimization — the power of apps often gets underutilized. Then people get discouraged because they don't like the people they match with.
How have you adapted your service to work in line with the pandemic, lockdown and social distancing?
It seems like everyone is going on virtual first dates these days, which is great. Because 55% of communication is body language and 38% is tone of voice, being able to see and hear the person over FaceTime or Zoom can easily help you determine if there's chemistry. The best part is, you don't have to waste a lot of time or money to find out. Second dates are usually socially distanced dates in parks, depending on where the client lives. 
We've also focused a lot more on matchmaking during the pandemic, as we've seen a bit of a decline in dating app activity. I think people are getting down on dating, especially with the lockdown that came during the winter months. Not as many people are responding on dating apps, so matchmaking solves the problem. Our matchmaking clients don't have to worry about the headache of crafting the perfect profile or messaging women; we do the work for them and just let them know when to be ready for their next date. It relieves a lot of the stress – and these times are stressful enough without the pressure of daily rejection on dating apps. 
How do you see the dating scene evolving in the next three years?
I think people are getting tired of dating apps, but with the increase in technology, I don't see them going away. I'm sure videos will become more popular, as we're already seeing. People are adding short gifs and videos to their profiles and connecting with their social media. Because the apps use internal algorithms that limit exposure to who people see, and because they're so frustrating in terms of people not getting responses or quality matches, I expect more people to start using social media tools like Instagram, Snapchat and Facebook to communicate directly with more people they're interested in.  I also think we might see more in-person matchmaking services become popular (like speed-dating, social clubs, etc.)
What has been your biggest accomplishment?
The first client I ever had at emlovz absolutely scared me. He was tough, wouldn't make eye contact and was quick to let me know that my recommendations didn't work. I really doubted whether I'd be able to help him, but I instinctively knew I couldn't give up. Right then and there, I made a commitment to myself that I would never quit on a client, no matter how challenging they were or how many obstacles needed to be overcome to help them find love. 
Fast-forward nine years, and he's now one of my closest friends. Working together through all of the challenges he faced in dating, taking him through coaching and matchmaking, and seeing him grow as a person was one of the most powerful things I've ever witnessed. When he started dating the woman he's now with, I felt such an overwhelming feeling of joy — not only because he found a woman who liked him as much as he liked her but because she's so amazing. She's kind, smart, fun and just so wonderful. When he told me they got engaged last year, I cried. He was so different from the man I talked to on Skype nine years before. He'd grown so much and found the love that he'd always wanted but was skeptical that he'd ever find. 
And what has been your biggest challenge?
My biggest challenge has been surviving Covid as a business with all the shutdowns. It was scary at first because there was so much fear and no one wanted to date. I thought we were done, for sure. It was a hard time, and I empathize so much with those businesses that truly did lose it all. 
Working through the unknown and pivoting our training for how clients should date was challenging. I was scared every day for a long time. But I knew I had to stay positive because people were counting on me to believe that they could find love. 
There were days when I didn't know if I could be a good leader in that way. I was so scared, not just for my clients or the business but for myself, my family and my own romantic relationship. It was a transformative time, but I kept thinking about the Great Depression and how Disney created something truly magical in response to one of the most challenging times in our recent history. His story taught me that you can choose whether you collapse or flourish under pressure – and that the more creative and imaginative you are, the more magic can be revealed in the world. 
Visit emlovz.com for more information.
[See also: Gavin Brodin on Shifting Mindsets in Luxury Design]