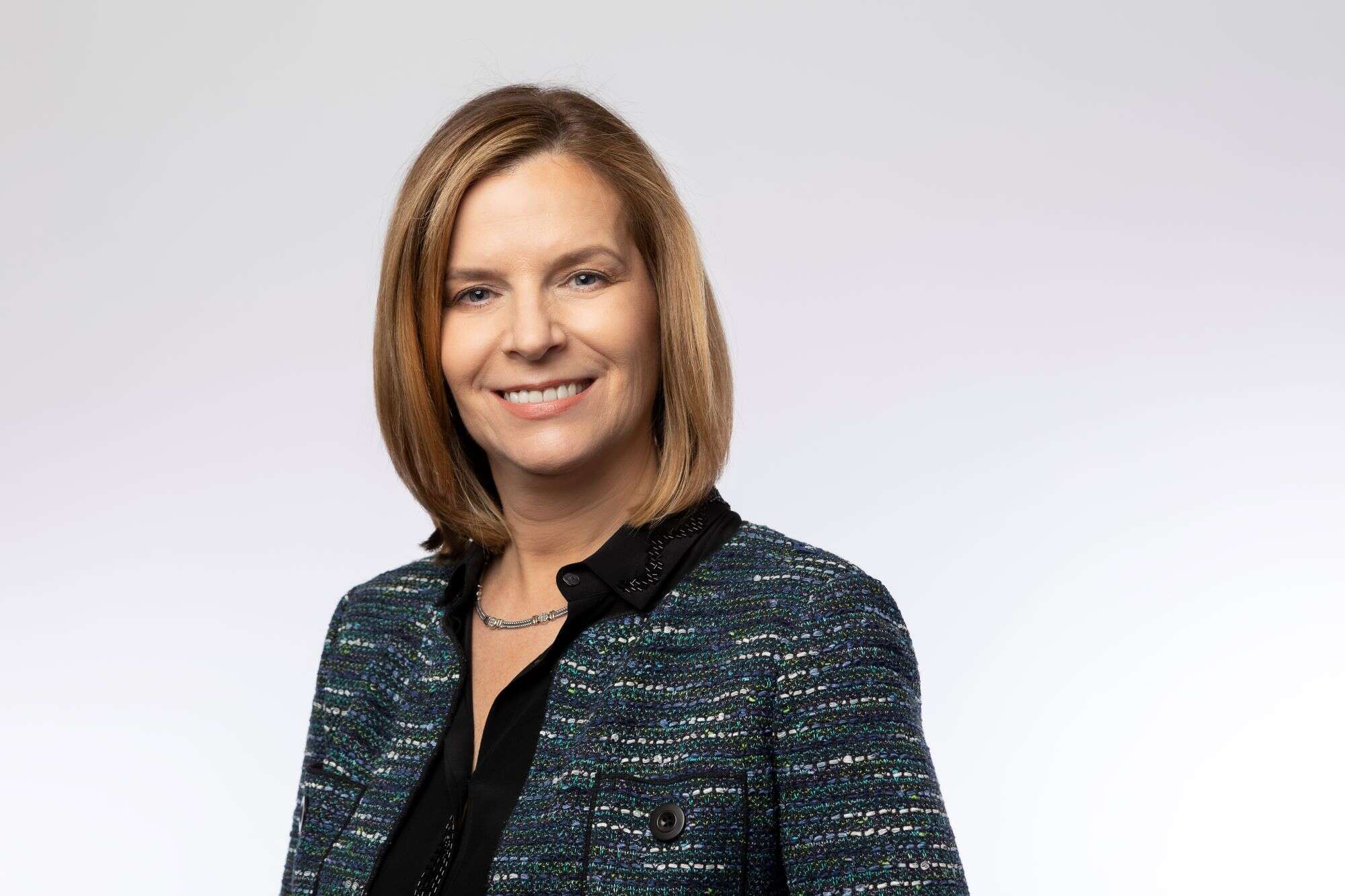 IHG Hotels & Resorts recently launched the IHG Responsible Business 2030 action plan called Journey to Tomorrow. This 10-year plan has far-reaching new commitments to make a positive difference and help shape the future of responsible travel. Here we talk with Jane Mackie, SVP of Global Marketing, Luxury Brands, IHG Hotels & Resorts about what is to come.
While this has been an unprecedented time for the industry, it has been suggested that travel may come back stronger due to pent-up demand. What do you think might be the outcome of this for the industry and for luxury brands at IHG?
Domestic travel will remain very important, but we expect to see more meaningful progress towards recovery later in the year and dependent on global vaccine rollouts, lifting of restrictions and an acceleration of people traveling for leisure and special events. Clearly it has been an incredibly challenging time for our industry, but there's still a huge appetite for travel. We recently carried out a global survey, which showed that 4 in 10 have admitted that the past year is the longest they have ever gone without a trip – with nearly half (47%) saying that having something to look forward to is critical for improving overall mood and social/emotional well-being.
While the impact of the Covid-19 pandemic has been severe, our industry has recovered strongly from previous cyclical and exogenous events, and the long-term attractiveness of our industry and future growth potential remains unchanged. Prior to 2020, the travel and tourism sector outpaced global economic growth for a decade. As a recovery becomes sustained, pre-existing long-term industry tailwinds, such as a growing global population, rising middle classes, the increasing desire for travel and new experiences, and the human need to physically interact and collaborate, give confidence as drivers of continued market growth. People inherently want to connect and discover, but now we also expect to see people traveling in a way that is increasingly thoughtful, deliberate and carefully planned in the medium to longer term.
Despite all the challenges, across IHG Hotels & Resorts, we opened 285 hotels in 2020 and signed 360 new hotels in what is an incredibly competitive market. This includes 32 luxury and lifestyle hotels across Six Senses Hotels Resorts Spas, Regent Hotels & Resorts, InterContinental Hotels & Resorts, Kimpton Hotels & Restaurants and Hotel Indigo, to reach a luxury and lifestyle portfolio of 431 in over 70 countries. We're looking forward to some incredible openings in iconic locations, such as Six Senses  Ibiza, Kimpton St Honoré Paris, Hotel Indigo Brickell Miami and incredible conversions with InterContinental Ambasciatori Palace Rome, InterContinental Grand Pacific Hotel Suva in Fiji and Regent Hong Kong so there is even more choice for our luxury and lifestyle consumers when they are ready to travel again.
The pandemic has accelerated digital migration across many luxury industries, but how do you see this playing out in hospitality where personal service, memories, and physical location are at the heart of guest experience?
The acceleration of digitization and mobile solutions will be one of the legacies of the pandemic. Customers are more digitally savvy than ever before, and experiences must match that.  Many guests have wanted to minimize physical interaction to ensure safety, but also want to know there is a team of people available to remove any friction or stress.  Ensuring seamless and flawless luxury service now requires a carefully crafted balance of technology and humanity. We always want to ensure that technology is enhancing and simplifying an experience but never taking away from the need for safe interaction, warmth and personalization.
[See also: Inside the New Eco-Conscious Six Senses Botanique]
A great example of this is mobile check-in/check-out across our hotels, which became a brand standard in the Americas in November and will be rolled out in the rest of the world in 2021. Guests can still receive a warm welcome at the check-in desk, ask questions and be made to feel at home, but if they are pressed for time, are tired or traveling with small children they may want to proceed to their room as soon as they have their key. It's all about hospitality delivered with thoughtfulness and agility.
We have also evolved the meeting experience so that we can now offer Meet with Confidence which includes our "Smart Solution" and "Expert Solution"  hybrid and virtual meetings programs at hotels like InterContinental Singapore and Kimpton Fitzroy London, using a range of technology solutions and high production values (such as green screen capabilities) to allow people in different locations to join the same meeting or event. In addition to technology, we have also integrated partnerships for health and the ever-important food and drink experience for meetings and events for participants at home as well as at our venues. I think we'll also see more focus on open spaces being integrated into design, or less separation between the two, as illustrated beautifully at the new Kimpton Maa Lai Bangkok.
Do you think consumers and travelers have reassessed their priorities? Do you think people have different expectations or considerations now?
First and foremost, guests want to feel safe. We have gone further for our guests and colleagues by strengthening our industry-leading IHG Way of Clean program. At the same time, they are craving some normality and a warm welcome, which is where our fantastic hotel teams come in, bolstered by special training to help them interact in a way that is reassuring and friendly.
Having recently flown long haul, I was almost as appreciative of the Captain announcing the weather forecast on arrival (a normal protocol which reminded me that I was on my way to a long-awaited change of scenery)  as I was with the extra safety protocols (making the journey there safe and stress-free).
One evolution of customer sentiment that we anticipate in the medium to long term is strong consumer affinity with the idea of responsible travel, on both an environmental and sustainable standpoint, but also looking at social and community aspects. IHG Hotels & Resorts has just released a survey of 9,000 adults across the globe to uncover consumer behaviors and insights related to responsible travel – particularly following the Covid-19 pandemic – which showed that people are more mindful than ever about traveling responsibly and are willing to pay more to travel sustainably. Eighty-two-percent of adults say it is important to choose a hotel brand that operates responsibly and 60% say they want to be more socially and environmentally conscious on their travels.
Recognizing the increased importance that individuals and businesses are placing on responsible travel, we have launched Journey to Tomorrow which sets out a far-reaching action plan for the next 10 years, building on our long-term commitments and achievements.
It has been predicted that the luxury traveler will skew younger for the foreseeable future. Do you think this will change how your brands evolve?
We're certainly always looking ahead to how the needs of today's and tomorrow's guest are evolving. We continue to listen to our guests and look at data and trends to anticipate their needs and evolve how our brands play out in terms of guest experience, design, service and so on. Some of these ideas are tied to age but many are simply an evolution of the luxury traveler mindset. The IHG Hotels & Resorts visual brand identity has been given a makeover to better tell the stories of the brand and make it more relevant and attractive to consumers, hotel owners,  colleagues and future talent around the world. This audience includes what's now the largest group of consumers in the world – millennials – and the fastest-growing – Gen Z. Through eye-catching new colors, photography and font, the energetic design showcases our brands and hotel experiences in the most engaging way.
People are looking for meaning and substance, to learn and be entertained, to grow and to help others to grow. Our guests are tending to want to leave a positive legacy when they leave a destination, rather than just a footprint on a sandy beach.
Our responsible business survey showed that younger travelers are leading the way with their sustainable intent. Fifty-two-percent of 18 to 24-year olds say they're more likely to support brands with strong environmental and social commitments than those which don't and 69% of 18-24-year-olds say they want to be more socially and environmentally conscious on their travels – 9% above the average. Incredibly, over 88% of under 35s are willing to pay more for an eco-friendly holiday.
[See also: The Most Luxurious Eco-Friendly Hotels]
As well as the ethical implications, protecting and nurturing the environments and the communities that we rely on to attract and host visitors will be increasingly important commercially, as these younger travelers grow with us in number and spending power. Our choice to stand for True Hospitality for Good reflects our intention to grow our responsible business efforts, on top of the strong foundation we have already laid out in this area over the past few years.
As brands emerge and travel recovers, do you think there will be any alterations in how luxury hospitality is expressed or received? 
The definition of luxury travel is as varied as the guests who come through our doors. For some, it's all about making connections – with others, themselves, nature, and for others, it could be about discovering new destinations and cultures. We are continuing to build and nurture an unrivaled portfolio of leading brands, innovating and finding new ways to help people connect, celebrate cultures and experience the world.
IHG Hotels & Resorts has a powerful luxury and lifestyle offer across Six Senses Hotels Resorts Spas, Regent Hotels & Resorts, InterContinental Hotels & Resorts, Kimpton Hotels & Restaurants and Hotel Indigo, which capture uniquely different stay occasions.
The founders of brands like Kimpton and InterContinental were pioneers in the field, and we've taken that spirit and built upon it through the years, moving and evolving to anticipate the needs of our guests and to stay ahead of the competition. Innovative partnerships, such as IHG Rewards partnering with Mr & Mrs Smith shows that, by diversifying how we deliver luxury and reward our guests, we can stay ahead when the market or economy move. As they start to travel, consumers will be looking for safe havens or wide, open spaces, and the hand-picked boutique properties from Mr & Mrs Smith that IHG Rewards members can book through our channels and earn or spend points, help us deliver even more in that space.
Flexibility is a big customer priority at such an uncertain time, which is why we moved quickly at the onset of this crisis to waive cancellation fees – allowing bookings made directly through IHG channels to be changed without charge prior to the cancellation deadline. IHG Reward member status has been extended to January 2022 and Elite qualification requirement reduced by 25%. As we move into recovery, an appreciation of this type of flexibility will continue, as it reflects people's desire for freedom in a post-covid world.
Do you think the role of luxury has changed? 
I think our idea of what luxury is has certainly evolved during the pandemic. The inability to get out, explore, celebrate and experience new things has meant that the idea of doing all these things to the nth degree, once we're safely able to do so, is even more appealing. At the same time, we've learned to appreciate simple pleasures: slowness, the planet, creativity and the power of true human connection.
The prioritization of wellness will continue to grow, as well as true escapism. We expect resorts like ANA InterContinental Beppu Resort & Spa, with its in-room Onsen, forest bathing and calming interiors and InterContinental Hayman Island Resort, with many water-based activities to be even more popular in the coming year. At the same time, people will also crave the energy of the world's capital cities as they start to emerge from lockdown.  I think we will all be looking for what we weren't able to experience during the pandemic as a pleasure in its own right, as well as what we would have considered a luxury experience pre-covid.
Some aspects of the role of luxury remain the same, such as helping our guests to disconnect in order to reconnect and be their best selves. The breadth and quality of IHG's luxury and lifestyle portfolio means that we have properties in global cities and more remote locations, all nuanced in such a way that there is something available for any occasion or need.
[See also: Intercontinental Edinburgh, Scotland, UK]
Our brands really center around these core values – InterContinental Hotels & Resorts speak to those looking to connect with the world through culture when they travel; Six Senses Hotels Resorts Spas has always been about the power of rituals and care for our people and planet; Kimpton Hotels & Restaurants speak to the importance of heartfelt human connection and diversity; Regent Hotels & Resorts give us the beauty of contrasts from its design aesthetic to the people who bring it to life, and Hotel Indigo connecting us with the people, culture and design in the neighborhoods we stay in.
What are you most excited for?
I'm excited to be part of IHG's journey to deliver True Hospitality for Good. I'm confident that this will support IHG being well-placed for industry recovery and will ensure long-term, sustainable growth for our owners, partners and colleagues, while helping to shape the future of responsible travel. I look forward to seeing our hoteliers get back to what they love and do best – creating unforgettable experiences every day for our guests. The pent-up travel demand is nothing in comparison to the pent-up hospitality ready to welcome it! I'm also looking forward to traveling more and reconnecting in person to the people that I love and to exploring new destinations, such as Regent Phu Quoc which will be the first resort for the brand, Six Senses Shaharut in Israel, Kimpton Shinjuku in Tokyo and, closer to home, our expansive InterContinental portfolio in France. It is a good time to send my passport in to have more pages inserted!