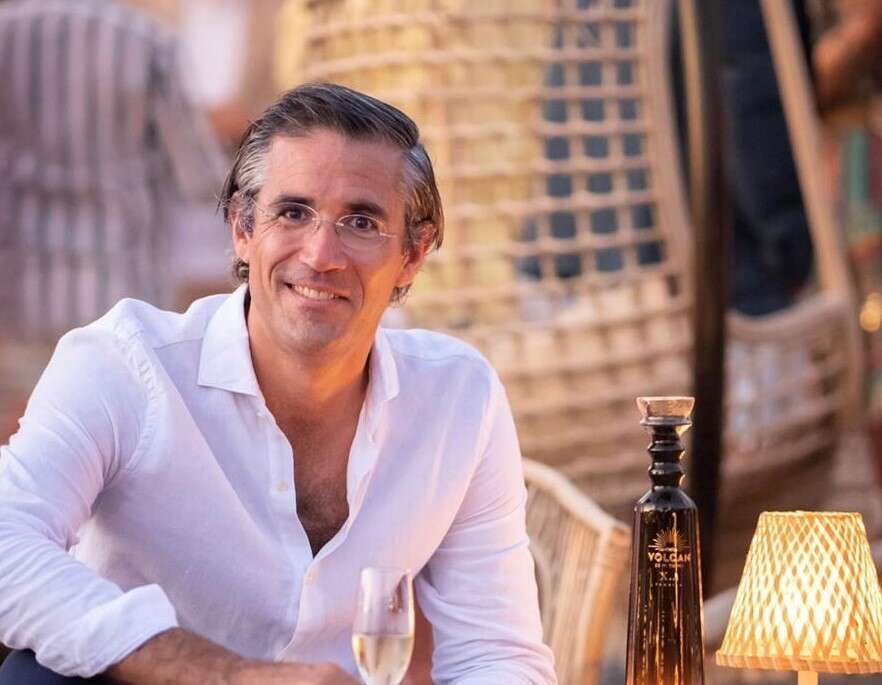 Champagne-raised Julien Morel is the President and CEO of Volcan de Mi Tierra, arguably one of the industry's most exciting and innovative tequila brands. "Like the generations before, we wait and we watch the agave sweeten in the sun," Volcan says of its process. A blissful juxtaposition, then, to the swift pace in which Volcan de Mi Tierra under Morel is establishing a space for itself in the luxury liqueur game.
To many, Volcan de Mi Tierra won't need any introduction; the high-end tequila, Moët Hennessy's first offering of the agave liqueur, has challenged and diversified the spirits industry since it launched in 2017. With a distinctive method of blending the distinct flavors of the highlands and lowlands agave, the brand is named after a volcano that sits in the lowlands of Jalisco, Mexico, in which its eruption 200,000 years ago established the surrounding grounds as perfect for the growth of blue agave.
Having led the company since 2020, Morel has overseen Volcan de mi Tierra go from strength to strength. And with the launch of their latest offering – the ultra-luxurious, uber-exclusive Volcan X.A – Julien Morel talks to Elite Traveler about his career, Volcan de mi Tierra, and all things tequila.
[See also: The Best Scotch Whisky Brands in the World]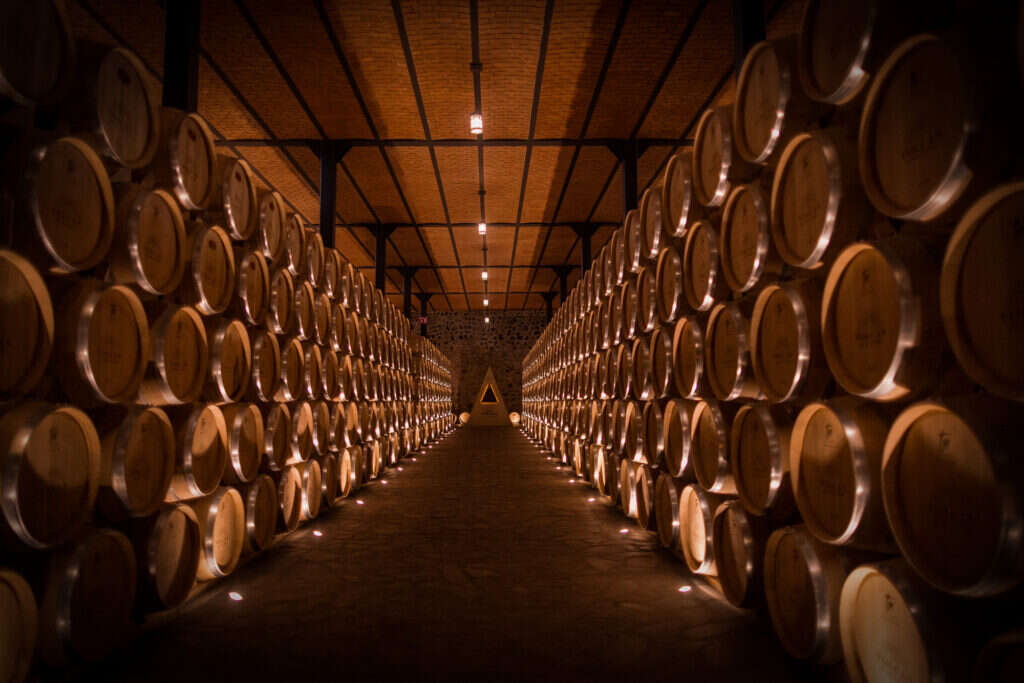 I know you were raised in Champagne. Why did you decide to pursue spirits within the industry?
Indeed, I was born and raised in the Champagne region, so my roots and interest in wine and spirits started early with bubbles. I have now worked in the industry since 2008, including a few years with Hennessy, which was where I cultivated my expertise and passion for spirits. The worlds of Champagne and spirits are actually connected and can inspire each other, both in terms of production and consumer proposition.
With Volcan de Mi Tierra, we introduced for instance the notion of "agave terroirs," improved our fermentation methods and leveraged the "art of blending," influenced by the extensive Moet Hennessy expertise in Champagne, and Cognac, of course. On the consumer side, tequila is more and more associated with champagne, served on the same tables, especially in the high energy environment. And as a fun fact, while champagne brands are moving away from "flute glasses", we are using and promoting 'Tequila flutes' for our Volcan tastings!
You became CEO of Volcan in 2020. How has the most turbulent of years impacted both your job, the Volcan brand, and tequila sales in general?
The consumer appetite for Tequila didn't decrease at all during the pandemic. While consumption in restaurants, bars and clubs obviously suffered, with sympathetic thoughts here for our partners, we saw home consumption booming in 2020 and 2021, together with retail and e-retail sales explosion. Volcan quickly adapted to this situation and saw its sales multiply by three during the same period, with strong consumer interest for its additive-free approach and Mexican heritage. In the meantime, instead of a 'wait and see' approach, we continued to massively invest in our distillery and in new product development. We actually finalized our new high-end Tequila Volcan X.A during the pandemic. And we are now very pleased to support the return of in-person events and nightlife, where consumers will hopefully enjoy great tequila experiences with Volcan.
Tequila is predicted to out-sell vodka in the USA by 2025. Why are Americans – and many more internationally- now turning towards tequila?
The tequila market continues to grow at an incredibly fast pace, with brands providing excellent levels of taste, quality, and prestige, while increasing visibility and consumption in the world's greatest bars, restaurants and clubs. Tequila is low-calorie, gluten-free, and, in our case, it's additive-free, which are all enticing factors for our target consumers.
Tequila is also an extremely versatile spirit, so whether you're new to the category or a connoisseur, there are a wide variety of options varying in flavor, aroma and price for you to enjoy. Additionally, more consumers than ever are embracing tequila as a sipping spirit, similar to whisky, as opposed to one solely used in cocktails or poured into shot glasses.
I personally enjoy a good Blanco Tequila as it actually goes beyond a 'white spirit', with many aging options in various kinds of oak barrels.
[See also: The Best Sipping Tequila Brands in the World]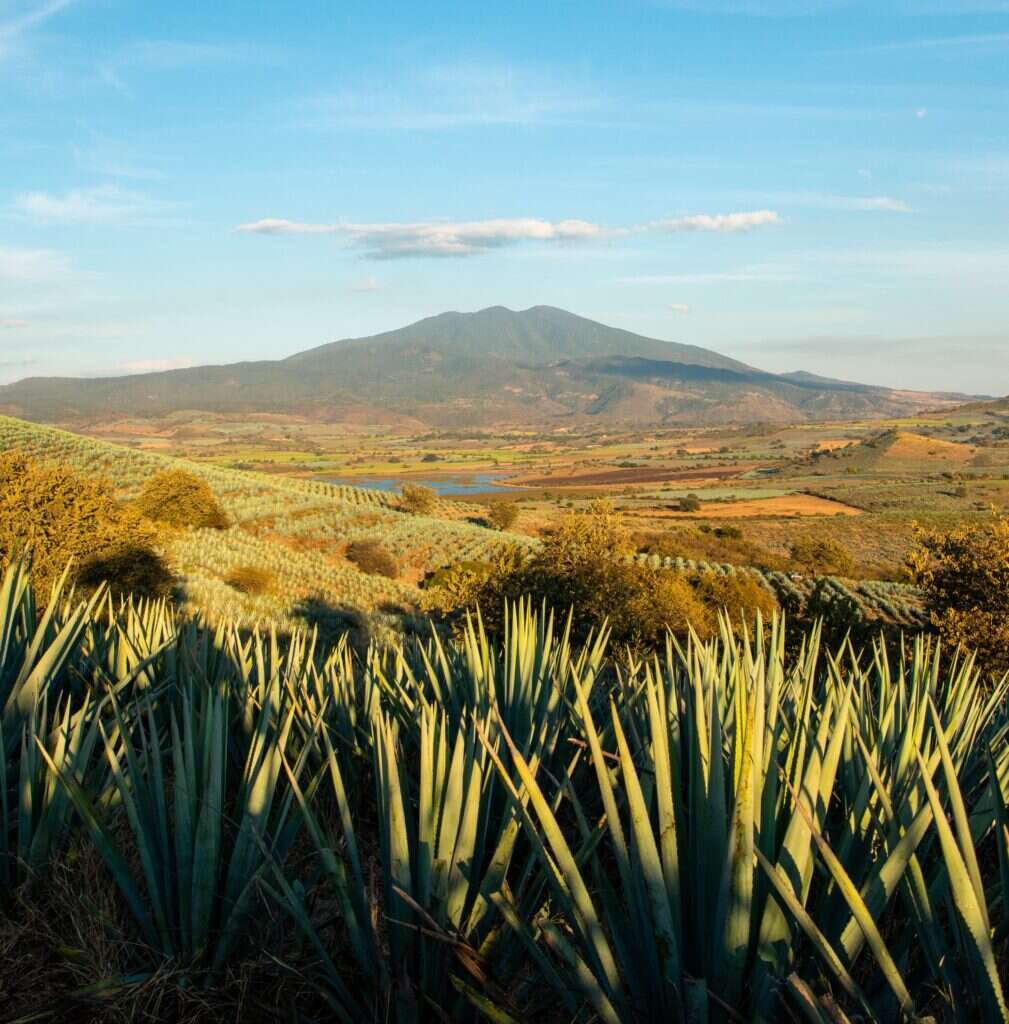 What makes Volcan De Mi Tierra different from other high-end tequilas in the market?
I believe the Volcan difference relies on the notion of 'blending.' A blend first between 2 partners, the Gallardo family and Moët Hennessy, started in 2014. With 300 years of family history in the Tequila region, coupled with over 250 years of expertise in Spirits, Volcan de Mi Tierra's DNA is truly unique in terms of heritage and savoir-faire. We enhanced the notion of terroirs, with 2 main regions, the Lowlands and the Highlands, providing different styles of Tequilas that we are blending together with precision, to reveal the most subtle aromatic nuances in our tequila profiles. In our 100% owned distillery and with our passionate team, we also took the time to blend traditional tequila-making processes with more innovative techniques, with a mission to enhance the best of what Tequila can offer.
Our additive-free philosophy finally represents a strong point of difference.
What is the story behind Volcan's latest launch, Volcan X.A?
Volcan X.A is the result of many years of work and research in Volcan's distillery. We were driven to craft a world-class and high-end tequila that embraces innovation together with tequila-making traditions. When other tequilas mostly follow the 'classic rules' of tequila regulation, Volcan X.A is a true innovation, blending different levels of aging to create a completely new approach and taste. A unique assemblage of Reposado, Añejo, and Extra-Añejo all encapsulated in a beautiful decanter, paying tribute to the Volcano named Tequila, and to the Mexican heritage of the brand.
Volcan X.A uses a different cask and a unique approach to blending. What was the process in discovering these different elements?
Over time we have developed our expertise in blending but also in aging tequilas. A few years ago, we built a new cellar, which is eight meters deep and has 1.5m thick walls, to protect our casks from the heat of Jalisco and allow gentle aging in various types of new oak barrels. After many experimentations and trials – more than 50 versions for X.A – we have been able to create the Tequila we were dreaming of.
Not made out of one single aging in one type of cask, but by blending different layers of aging in different kinds of casks. Here, the Reposado base aged in American Grace casks brings the right level of sweetness and smoothness, while Anejo and Extra-Anejo, aged both in European and American new oak barrels, add aromatic elegance and complexity. The result: an ultra-smooth, aromatic, easy-to-drink expression with a long finish, and no additives.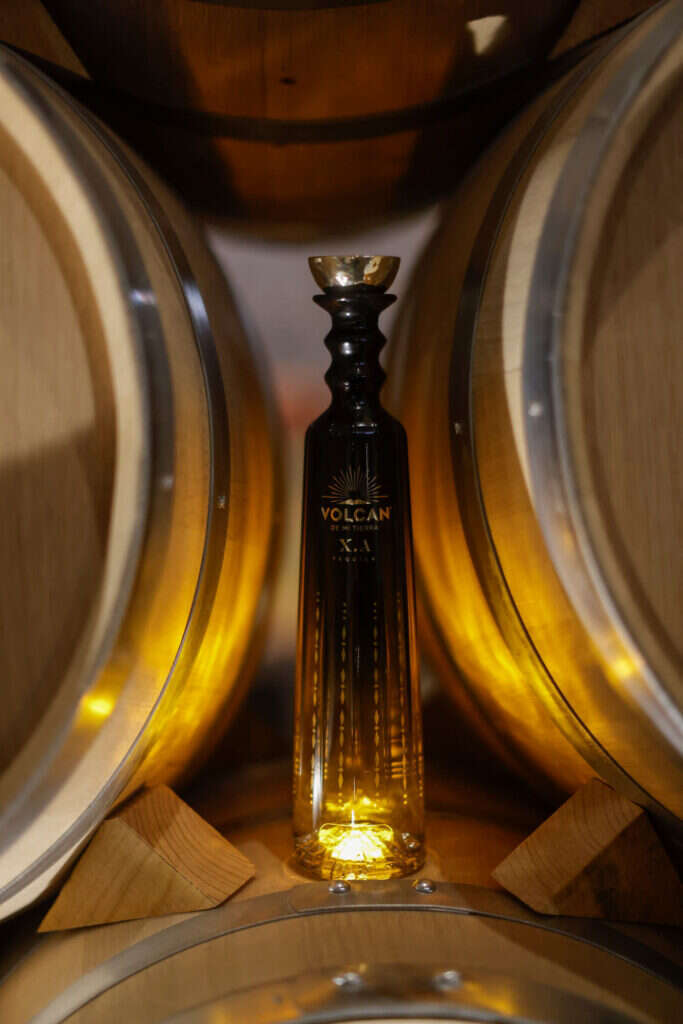 Volcan X.A is additive-free, which is notably rare in the industry. How much of a priority is the environment and sustainable practices for the company?
We put sustainability at the heart of our strategy from the start. Volcan focuses on regenerating soil practices, repurposing residual fibers and residue and conscious packaging of our tequilas.
All of our tequilas are additive-free because we believe tequila should taste like tequila. Each of our expressions serves as a celebration of terroir, crafted from 100% Blue Weber Agave that is sourced from the Lowlands and Highlands. We wait seven – eight years to harvest agave, once it has completed its life cycle, which allows the natural reproduction cycle of the plant to occur.
Lastly, Volcan X.A is, if I'm right, only available in clubs. Why did you decide to sell it in clubs, rather than wholesale?
It takes ten years to craft a single bottle of X.A, so we knew that we'd have to be very intentional about where it's available given its extremely limited quantity. Considering the price point, quality and our target consumers – those who seek out ultra-premium and rare offerings – we found the most logical path for our distribution was to focus on high-energy nightclubs and restaurants worldwide. That being said, we are working to make X.A available in select retailers in the new year.