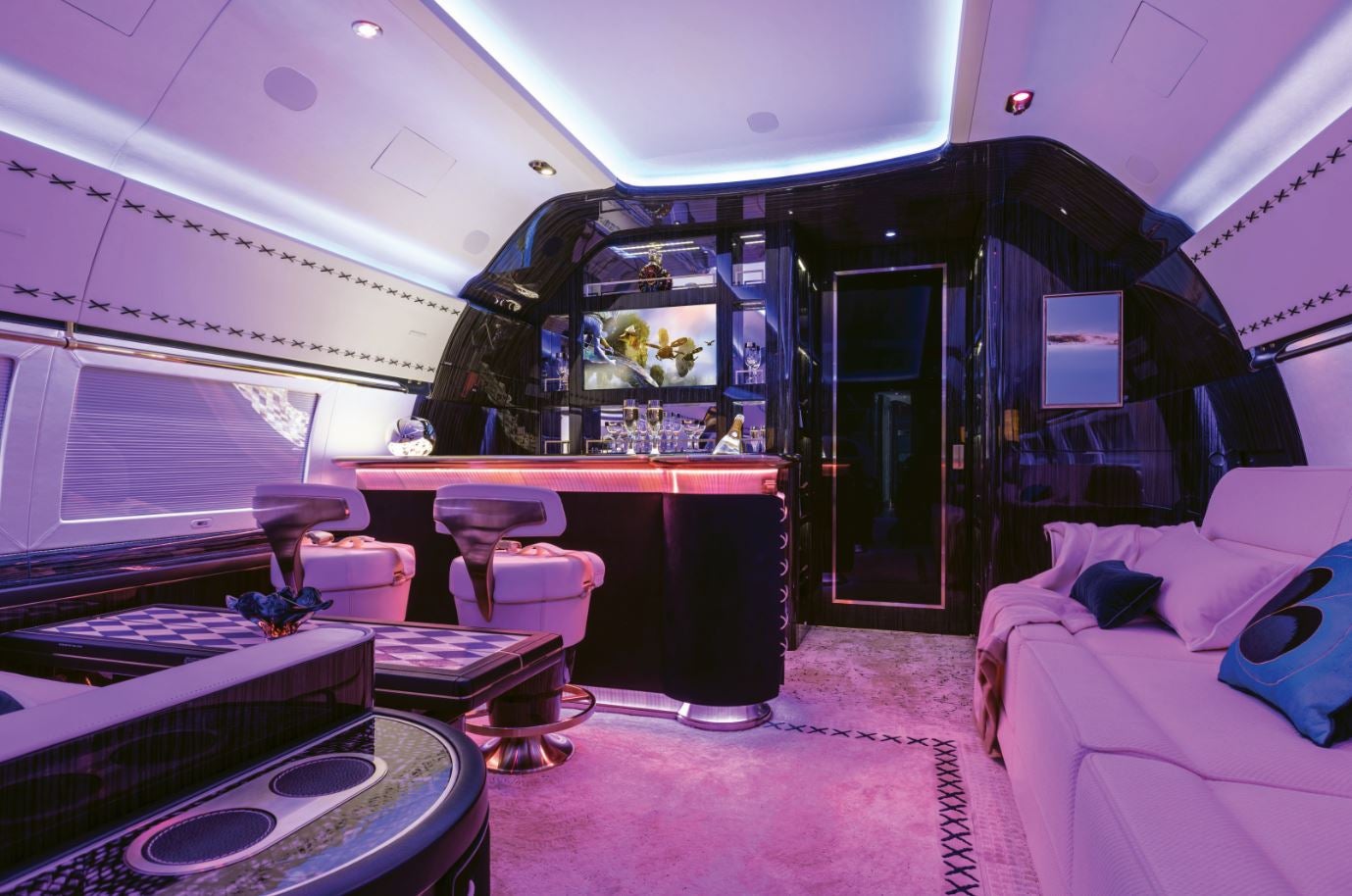 To celebrate the launch of our first annual Top Jets in the World feature, we are republishing the best aviation content from our archive. This story originally appeared in the September/October 2017 issue of Elite Traveler.
Winch Design, already established as master interior designers in the superyacht world (and having won a number of major awards), have recently created a stunning new Boeing BBJ for an international businessman (who wishes to remain anonymous) and experienced owner of a VIP aircraft fleet. The design brief was to create a "flying home" for him and his family to unwind in total privacy, but also a space to entertain business guests in style.
The galley, cabin crew facilities and guest bathroom are all neatly integrated in the forward area and concealed behind sliding doors with unique peacock-themed metal artwork paneling. The main lounge area has a detailed shagreen table that can comfortably seat five guests, or they can enjoy a chilled glass of champagne at the under-lit bar—it can accommodate four guests and has a hidden champagne cooler and foldaway buffet counters.
The master suite bedroom has a 64in TV (currently the largest in a certified aircraft interior), and the vibrant bathroom features a custom-made blue glass washbasin and mirror-faced TV built into the marble vanity area.
The spacious and flexible areas are complemented by the stylish design; buttery cream leathers, silver-flecked dark veneers, exotic shells from the East, hand-stitched motifs and mother-of-pearl accessories all blend seamlessly to create the desired residential feel. We love the finishing touch—a carefully selected collection of
artwork for this penthouse in the sky.